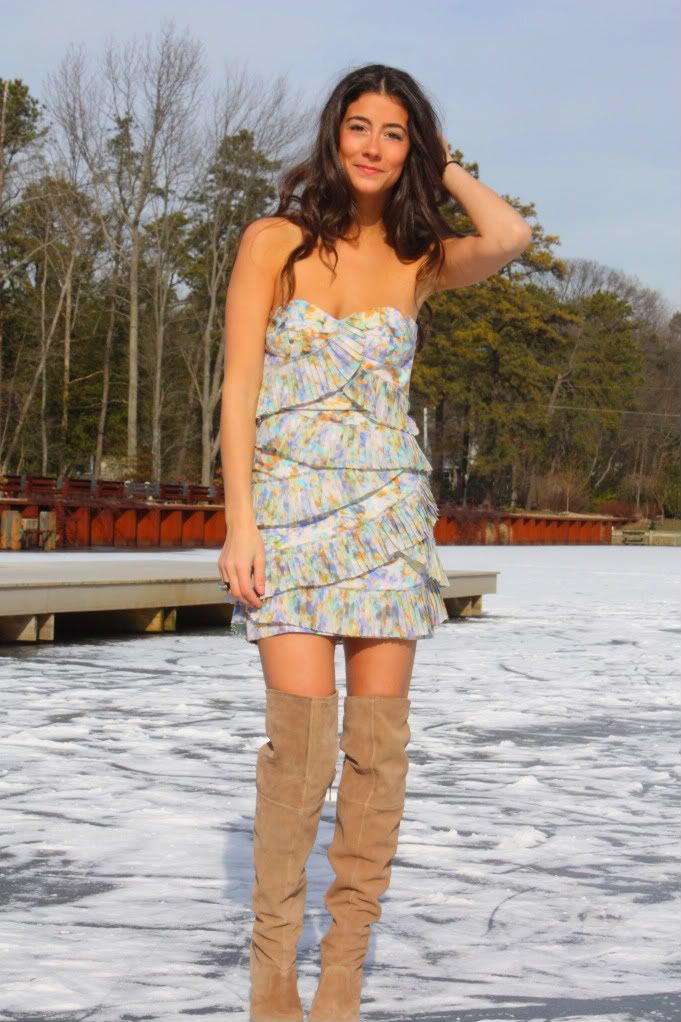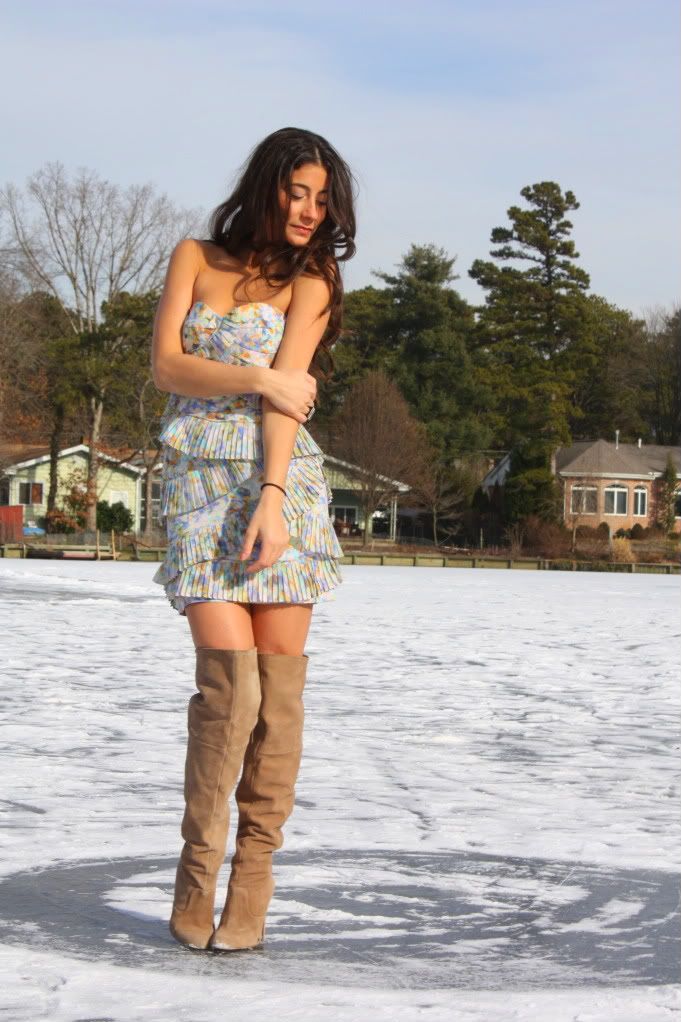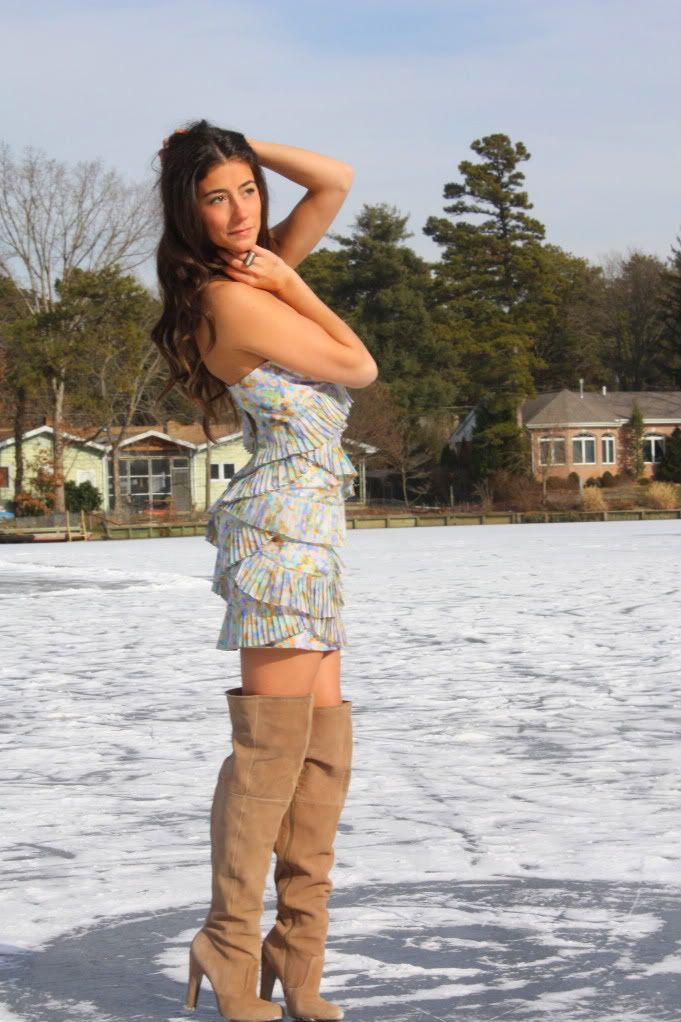 Dress: Cynthia Steffe, Boots: Zara
You know when your mother tells you not to go outside without your coat on because you'll catch a cold and you're like "psshhh, yea right".....well she's right. This is borderline crazy, borderline awesome, and borderline totally stupid. So I say:
Dear Spring,
If you do not come soon, I will threaten to wear your clothes when it is cold out. If you have a problem with that, please contact your buyers and tell them not to ship spring until it is warm out.
Toodles,
ME
PS: I realize this is the same dress as 2 posts down, but I wanted to show it styled a little differently. Kind of a cute way to take your OTK boots into Spring.