I love the holidays!  Today my mom and I went Christmas Tree shopping and I couldn't resist taking some pictures against the rustic setting with all of the trees everywhere.  In the pic above, I'm wearing my new animal print, Russian inspired hat from
Zara
.  I feel like
Naomi Campbell
when I wear it since she has been spending all of her time in Moscow, I feel like this is what she would wear around town.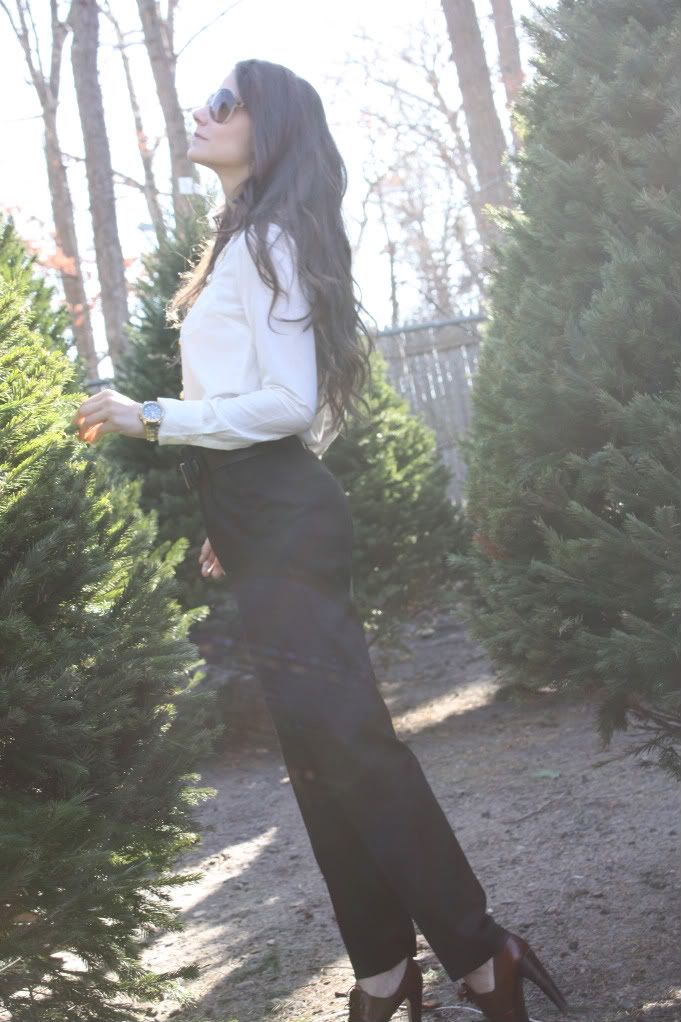 My outfit was inspired by
Karl Lagerfeld
's time in Vermont and his Fall/Winter ad campaigns this year.. I also love this old cover of
RUSSH
which plays around with the pilgrim look as well.
I fell in love with these high waisted belted pants from
Zara
the other day.  The top is
H&M;
, as is the knit head band.  The shoes are old
Stuart Weitzman
oxfords and have been classics ever since I got them a few years ago.  The gold necklace is
J. Crew
. 
I don't recommend going tree shopping in heels.  It was a bit of a challenge, but so worth it.  We settled on the best tree and are decorating and making xmas cookies tonight! Then on to Florida this week for some much needed sun!