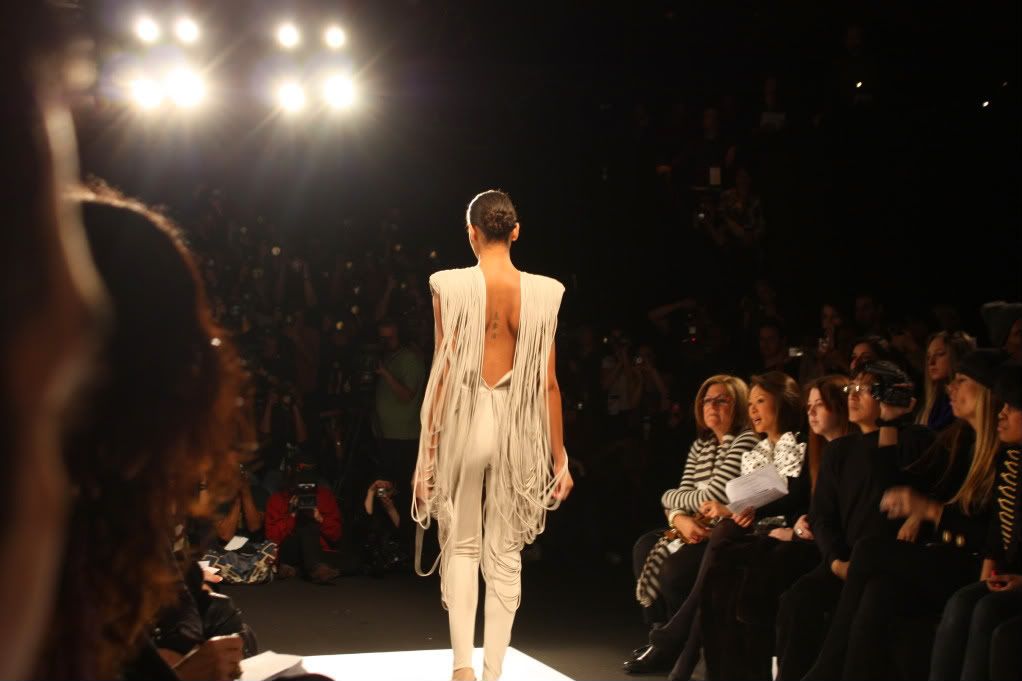 The Academy of Art show marked my first actual front row seat ever. I say actual because there were many times at Cosmo when none of the other editors would show up to a show so we would all bump ourselves up (shh, don't tell anyone), but this front row was intentional. I had a great time catching up with Alex and Simon from the New York Housewives. They really are the sweetest people.
The show was a great escape from the well-known designers that are always showing in the Tents. Every year since 2005, recent graduates are given the opportunity to be a part of fashion week and this year the talent was palpable. It was great to see Fern Mallis (Senior VP of IMG Fashion) there supporting the up and coming designers. I wonder how many young designers' shows she has sat through only to watch them become the next "it" thing.
Who knows, maybe one of these young designers will be one of those, but for now I say, welcome to the fickle fashion industry.
xoxo,
SG