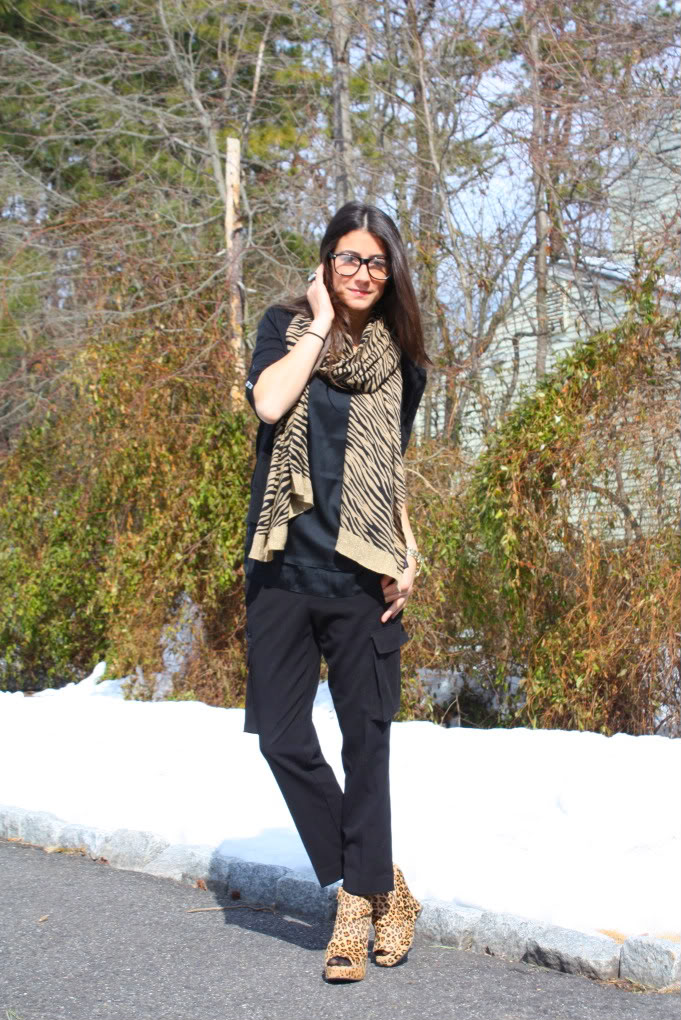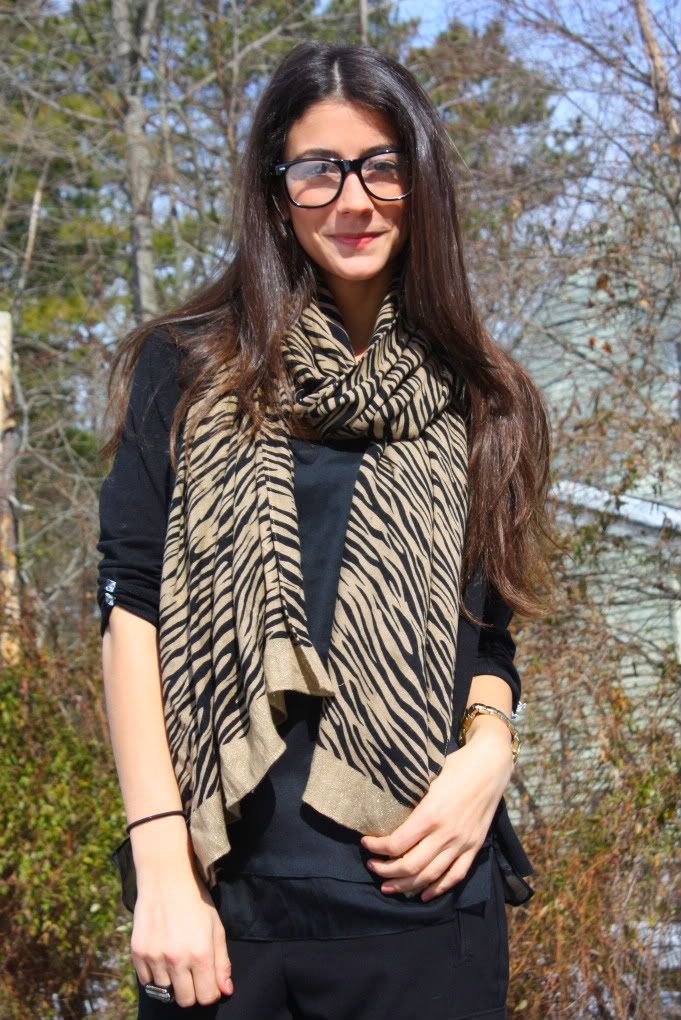 Scarf: Stefani Greenfield for HSN, Top: Walter Baker, Pants: New York & Company, Shoes: Jeffrey Campbell, Glasses: Street vendor
Super casual today....or at least this is casual to me. I can't seem to get myself to really dress up after dressing up all fashion week. Plus, the snow still hasn't melted and the spot that I like to take pictures on the lake is still covered with about a foot of snow! This is crazy!
I know I wore these pants yesterday, but they are so comfortable and I love that they are cropped and hit right around my ankles. With the glasses and the cropped pants I really look a bit dorky, but I did go wander around Barnes & Noble for a bit today so I guess it's fitting.
Oh and this black top came in my gift bag from the Walter show! Walter is a fave of mine because it comes with a really great price point. I have a few pics from their show which I will put up later.
xoxo,
SG