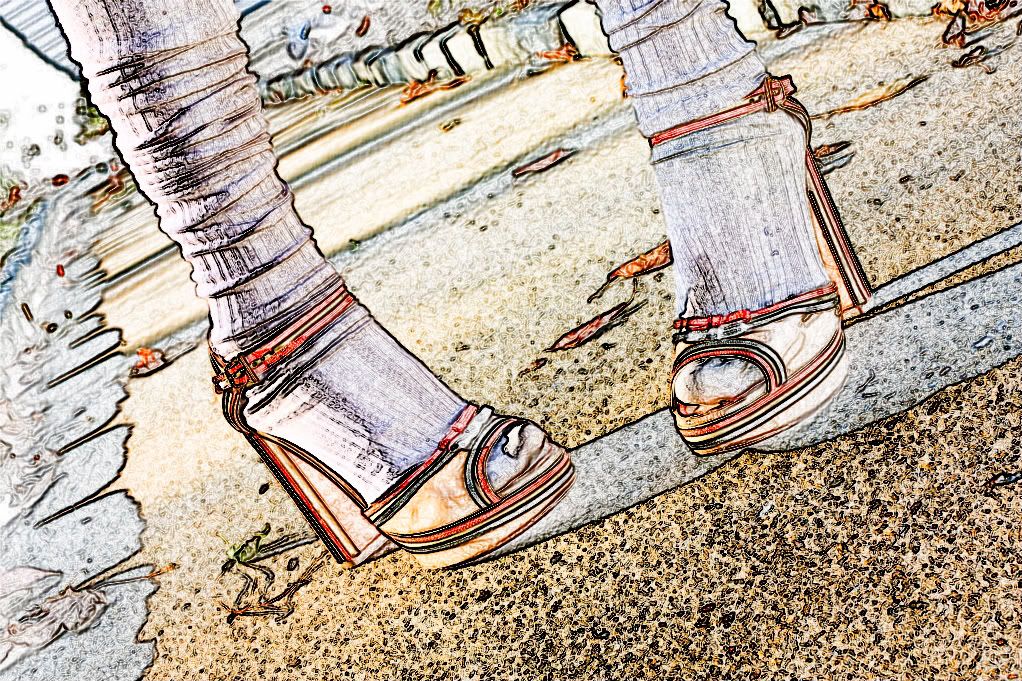 Dear Glossie Posse,
     So sorry for the lack of posts today.  I have yet to purchase those touch gloves that let you type without taking your gloves off and sadly my little blog fingers are frozen to pieces.  Real reason?  Lots of exciting meetings which means more fun stuff on
SG
in the future!  Coming in the next few days is my interview with the dashing boys from one of my favorite lines called
Falls
.   And tomorrow I have a shoot with my blogger pal
Dream Sequins
!  She is playing photog and I'm modeling some super fun 80's vintage pieces for a vintage boutique on
Etsy.com
.  
Stay tuned for pics from that and check out her blog while your at it. 
Pictured above: my favorite sample sale Prada shoes