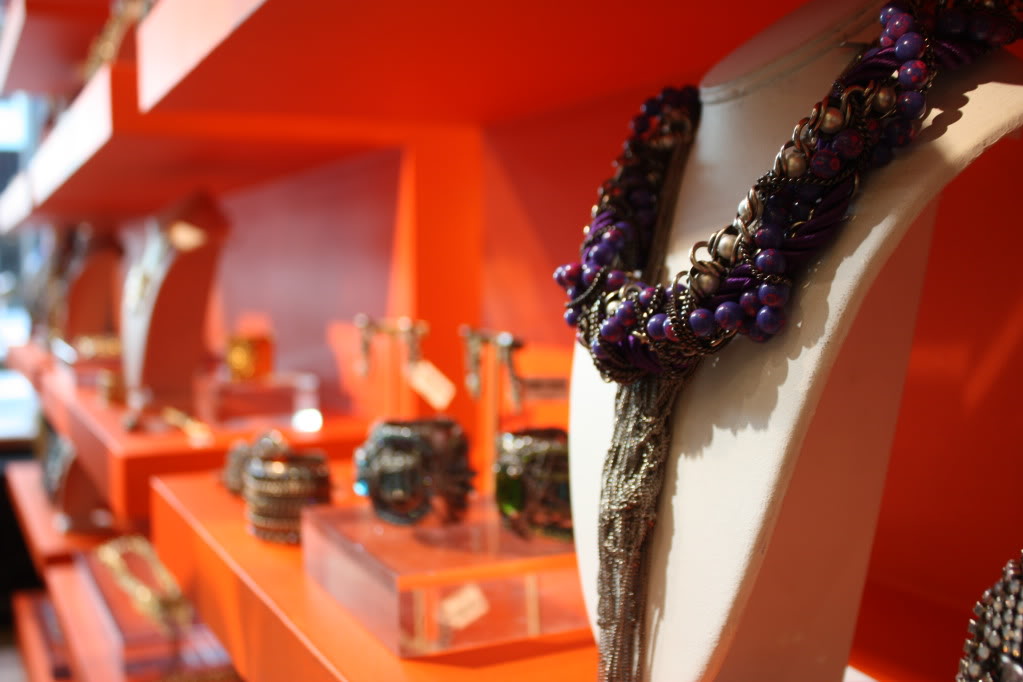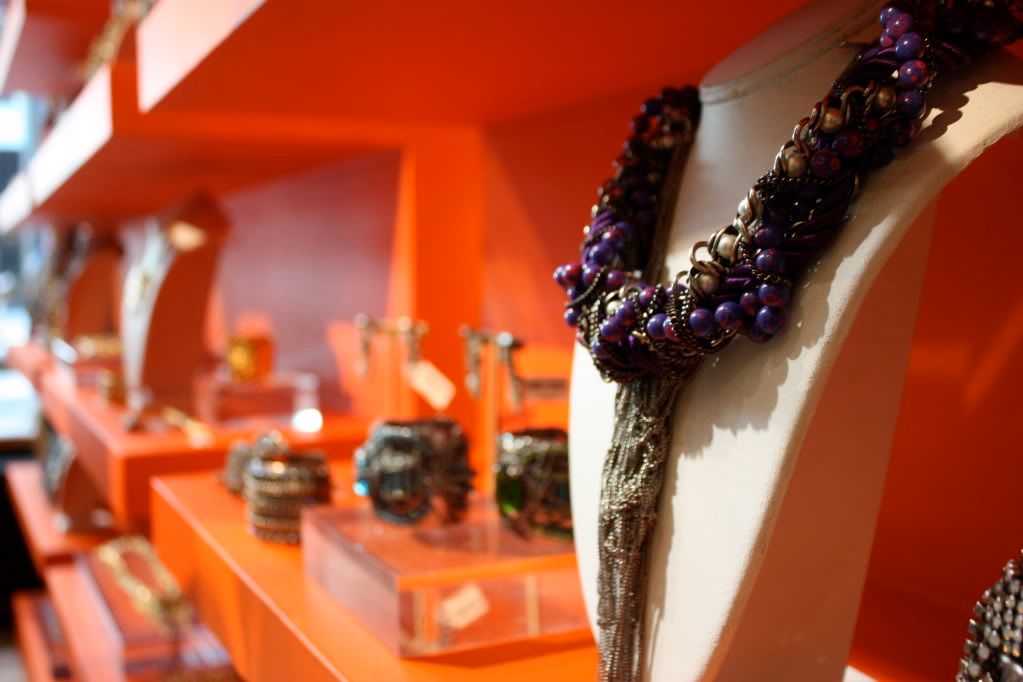 I'm a strong believer in using jewelry to update my wardrobe and take my pieces in different directions depending on my mood. I happen to be a huge style chameleon so I never like to overcommit to one particular look. Some days I like to be edgy and some days I like to be extremely feminine, so when I found Dannijo I fell in love instantly.
The Dannijo collection always consists of big, bold statement pieces that can shift between hard, soft, girly, rocker, vintage, and cultural sometimes all within the same piece. Their pieces have been a huge hit among celebrities, it-girls, and fashion insiders and this week they took over the coveted window spot in Henri Bendel! I recently stopped by Bendels to check out the bits and baubles and caught up with the girls behind the line, sisters Danielle and Jodie Snyder.
Take me through the Spring/Summer collection:
Everything is handmade in New York. We always try to infuse our two personalities of rock and roll bohemian with classic glamour. This season we focused a lot on the surf culture and bohemian pieces. We have a lot of bib necklaces which are signature statement pieces that you can throw on with anything. From a design perspective, we did a look where it takes you from the same woman how she can dress sophisticated and elegant and move into a bohemian girl. For Bendels, because it's so fun, we focused on a lot of the Boho collection. It's a fusion of all sorts of vintage materials mixed with contemporary and industrial.
I love the silver pieces! I've always been a gold girl but recently I'm craving silver.
Our signature is the oxidized silver which makes it look antique. The customers have been responding well to silver. You can mix the sting ray bangles in with the silver. We like the jewelry to update your look and personalize it. We did cuffs so you can stack them up on your arms and a lot of layered necklaces. That's the vibe of the collection as a whole.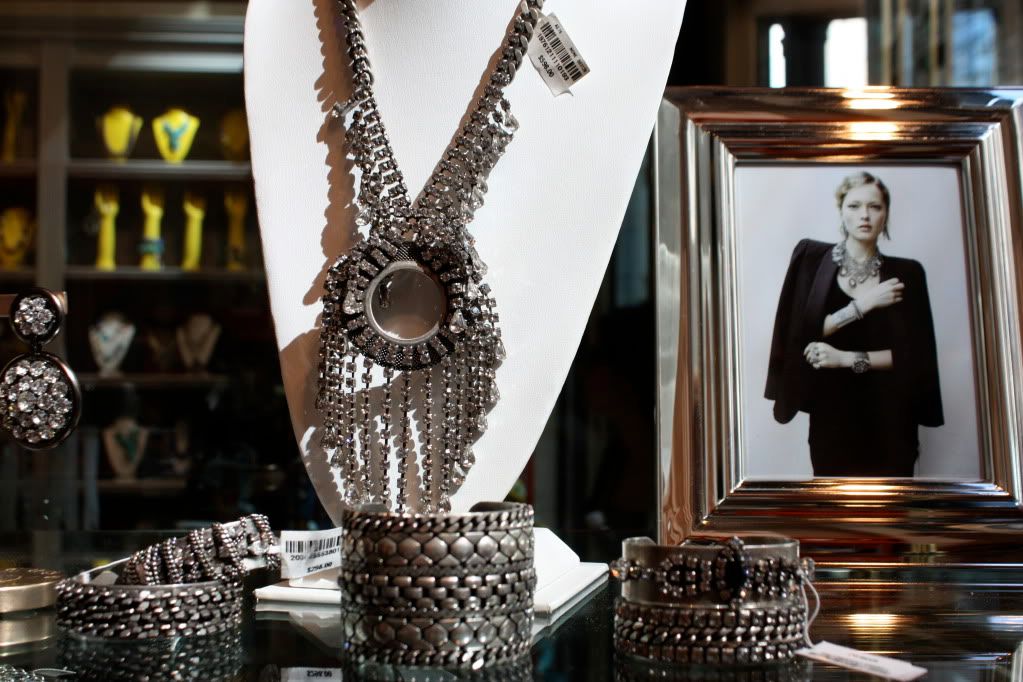 Where do you source your materials? They all feel so unique.
We travel a lot. We try to mix it from everywhere. We use vintage coins and old vintage buttons. There is a mix. We try to mix the vintage with new industrial stuff as well. We have African tributes and vintage hair pieces that women from Africa used to wear from the 1800s and also some Tibetan coins.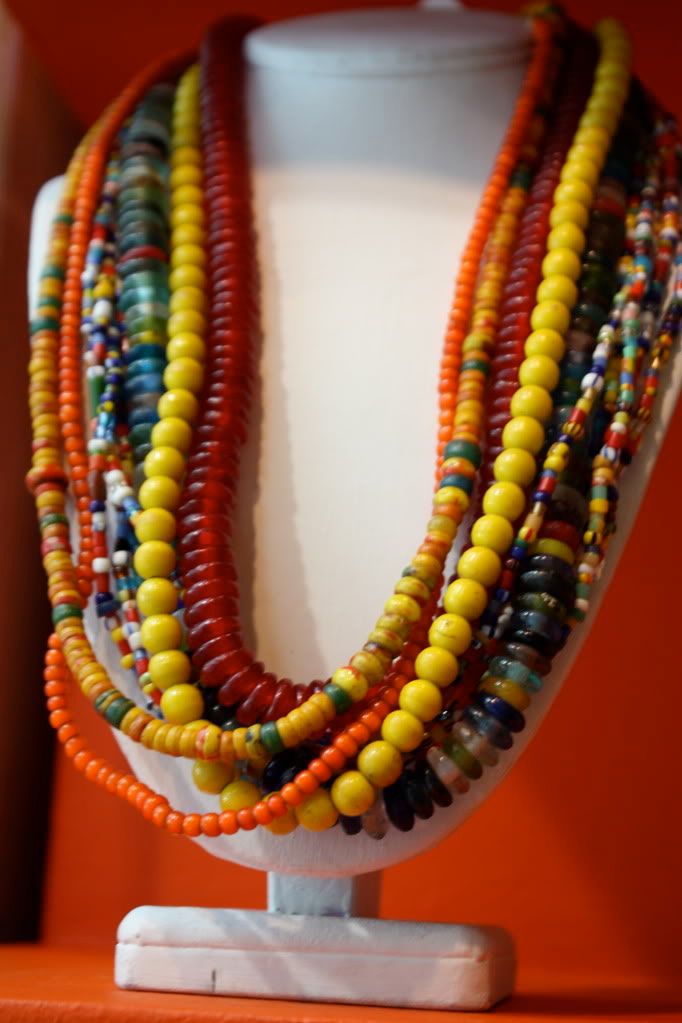 I have been seeing your pieces on celebrities everywhere! How do you feel about celebs taking to your pieces and is there anyone that you are dying to see wear them?
It is so great to see how people take jewelry and wear it different ways. We love everyone that has worn our jewelry, but it's more about exposure and seeing how people wear it rather than being celebrity crazy. We have had a huge clientele and it is exciting to see when someone wears something ...like Beyonce. She wore a piece 5 times all over the world during her tour.
That's exciting because you know she really likes it and that her stylist just didn't place her in it.
She actually bought it at Bergdorfs which is so rare for celebrities. There is something to be said when you buy something at retail and wear it. We also like Florence from Florence and the Machine and of course Kate Moss and Sienna Miller.
Your line is so successful even in a recession! What's your secret?
We actually started the company when the recession started. I think women are being smart shoppers and we are big into investment shopping which I think has been big during the recession. Women are wearing things that they already own and taking jewelry to give it a fresh look. Accessories have been big because women can update their look and jewelry seems to last longer season to season.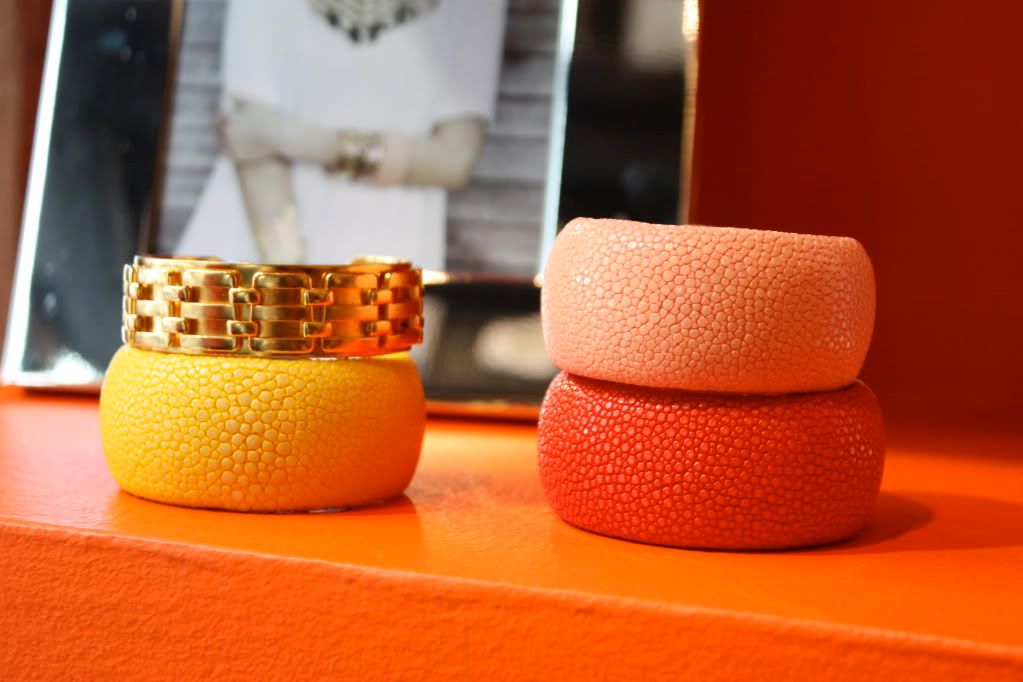 Make sure to check out Dannijo at Henri Bendel! Prices vary.. Rings can be $90 and up while some of the bigger pieces can be in the $300 and up range so there is something for every price point and these pieces will last in your jewelry box for years!
You can also read more about them on their website: www.dannijo.com
xoxo,
SG