The Dolce & Gabbana show was an emotional tour through the duo's Sicilian heritage and their impeccable tailoring, but what was most fascinating (to me) about the show was that it felt very old school meets new school. Technology and tailoring seemed woven together beautifully like the hems on their signature bustier dresses.
Dolce was one of the first European designers to put bloggers in the front row. They even gave them laptops so they could live blog, tweet, and Facebook. This year, they put together an amazing live stream of the show with tons of backstage footage and camera angles. The show opened with a video of the designers draping fabric with their veteran seamstresses and tailors. Yet, in going back to their roots they didn't neglect the very modern changes that are happening in the industry.
One of my favorite parts of the show was the look with the headphones and iPod case worn across the body. So cute! You can actually find these headphones at Urban Outfitters for $68!
I could live in this whole look and be happy.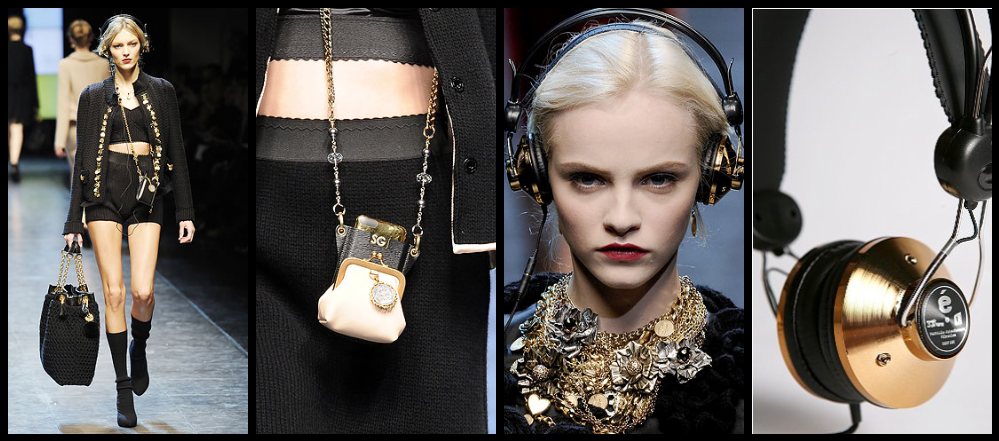 Buy the headphones
HERE
. They are already backordered so hurry!
xoxo,
SG