"Looking at my work in a new way, through the prism of structure, brought me back to basics. You could say that this collection is classic Christian Cota, deconstructed."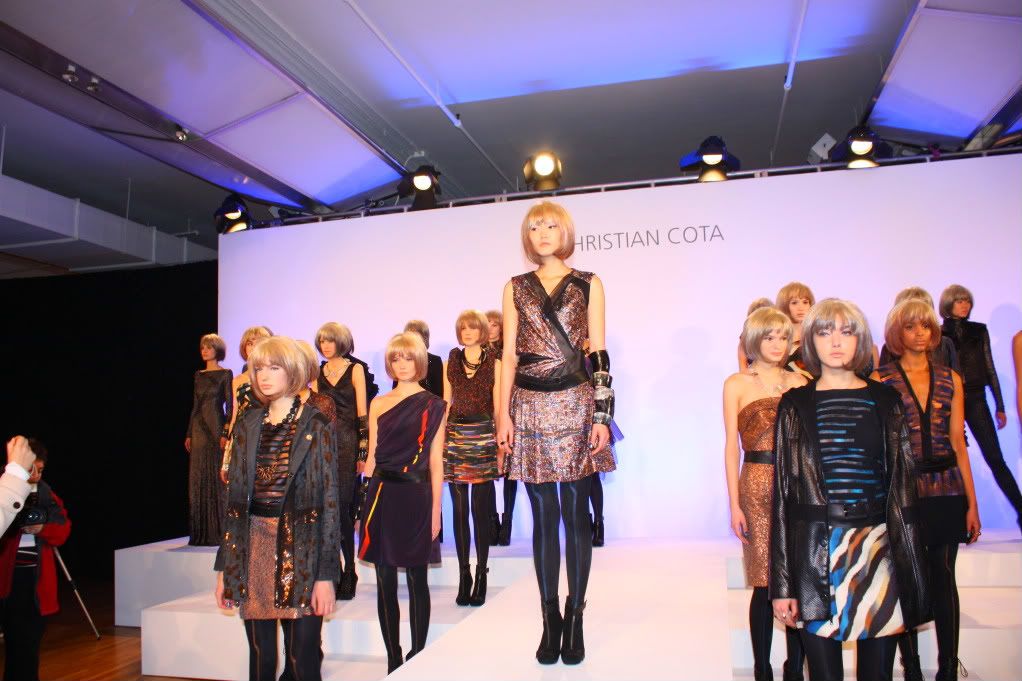 The theme for Christian Cota's Fall '10 line was Look Again, but honestly, he didn't have to remind anyone to keep looking at his work. You could see from the turnout that everyone is eyeing what he is doing next and maybe most importantly, he seems to have won Vogue's blessing. Ex Vogue-ette Lauren Santo Domingo styled the show and I literally almost bumped into Anna Wintour coming in as I was exiting.
What I love about Christian Cota is that his clothes are like wearable modern art. I feel like I want to take his pieces and hang them on my wall. That is not surprising considering the designer started out studying painting and Fine Art prior to launching his line.
His collection is how a forward thinking modern woman really wants to dress without looking overly futuristic. This Fall, he took inspiration from the Cubist way of thinking and re-thought his own work by changing fluid draping to hard geometric juts.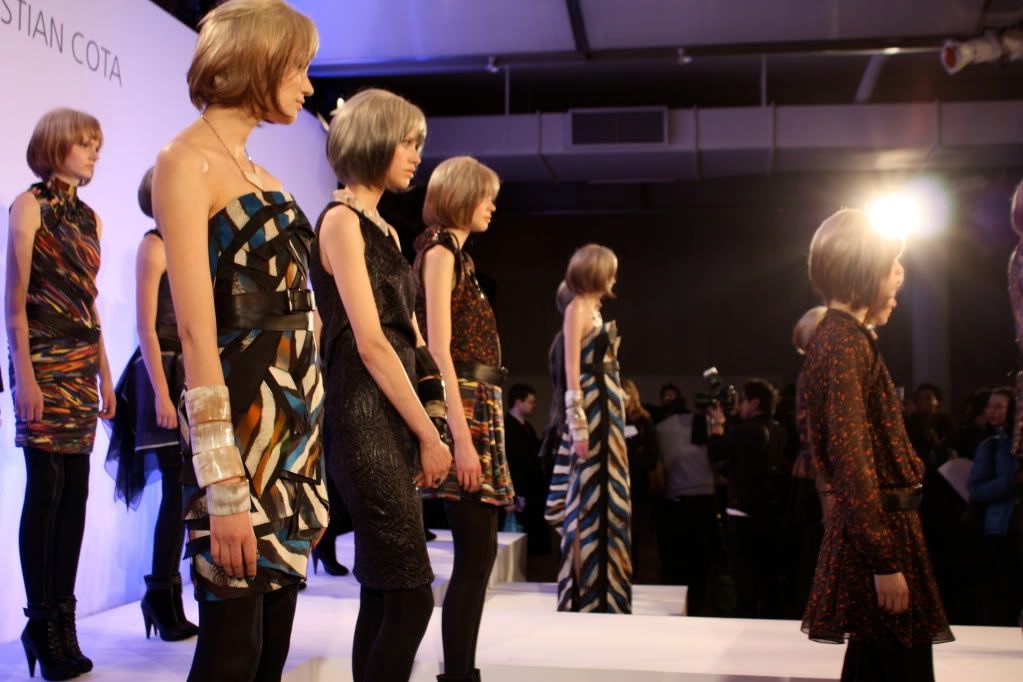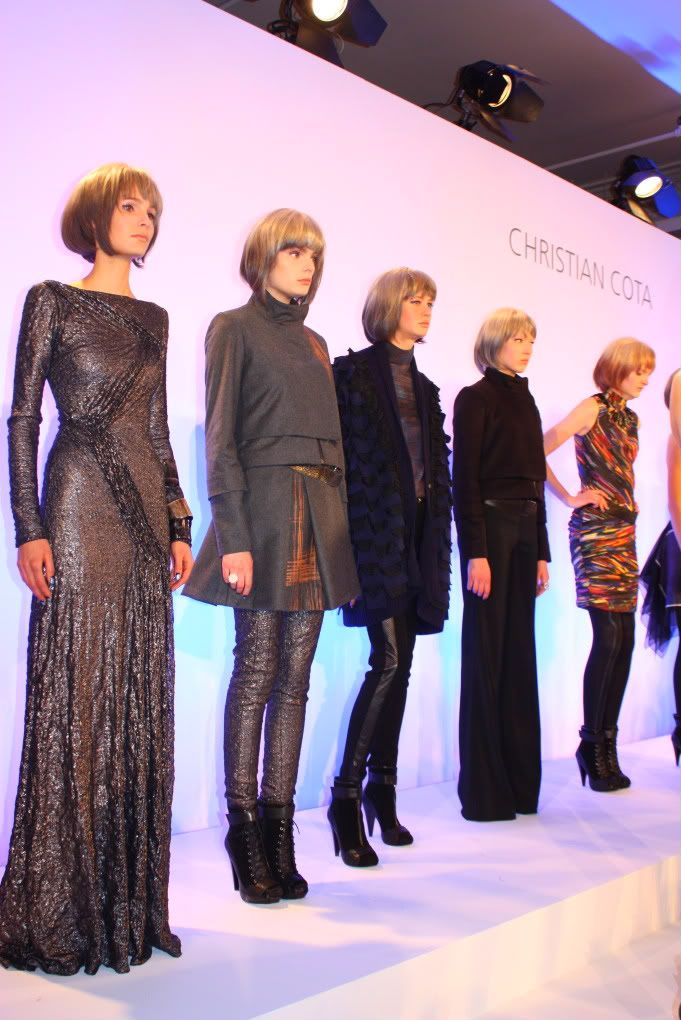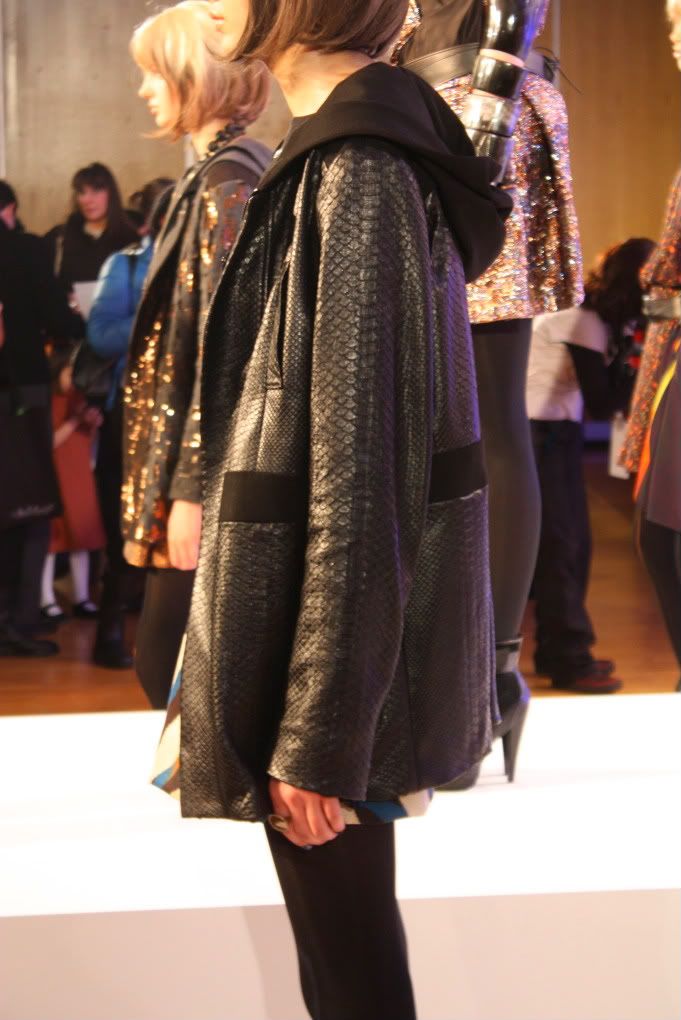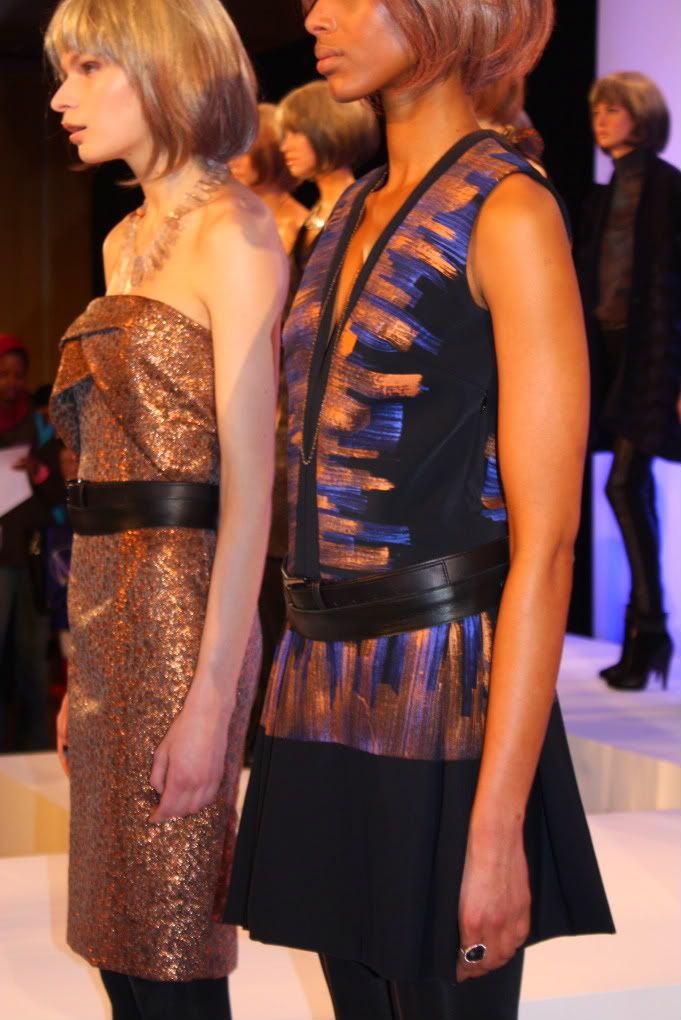 Can't wait to see what he does next and watch his career grow!
xoxo,
SG