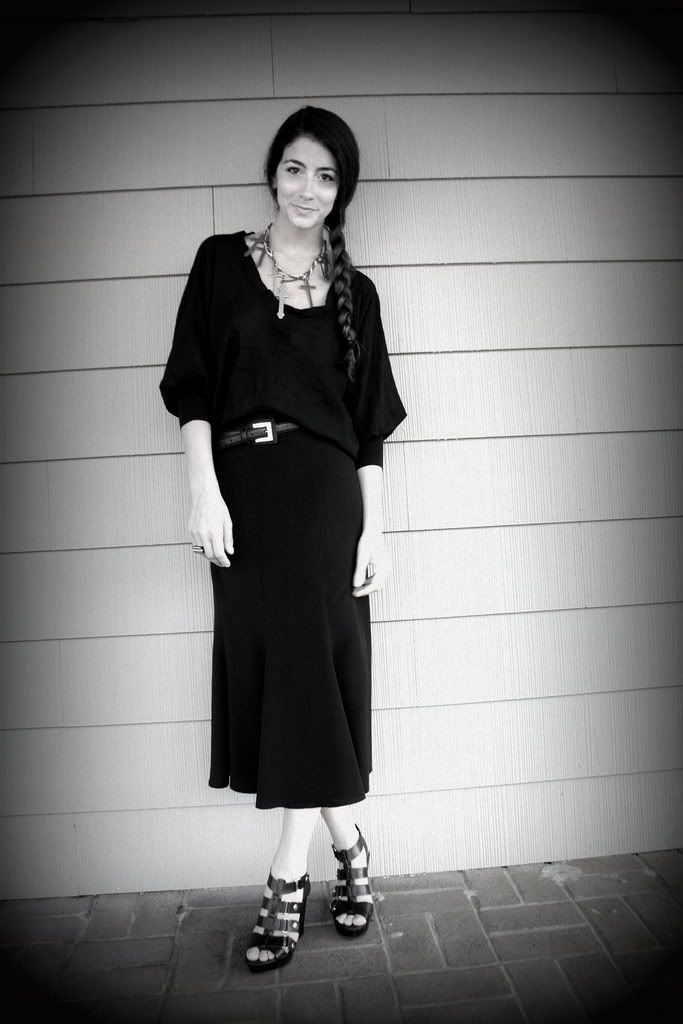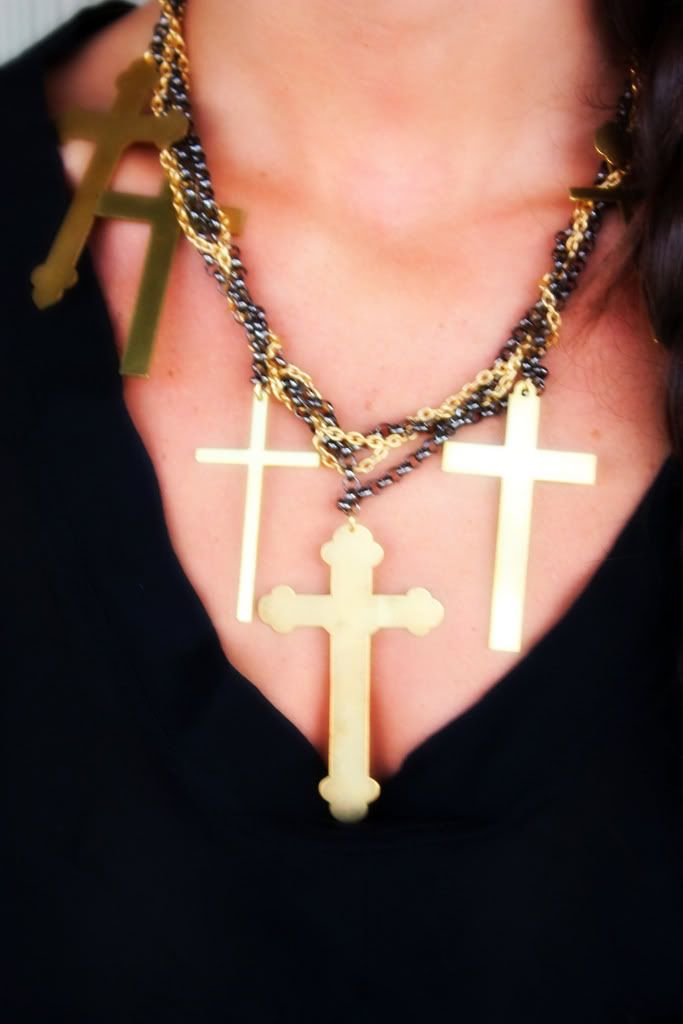 Top: JNBY, Skirt: Vintage, Necklace: Leviticus, Shoes: Cynthia Vincent for Target, Belt: Zara, Ring: Chanel
I have a serious obsession with crosses lately. I've always been obsessed with religious iconography and there is something about wearing crosses that makes me feel transported back into another time. I love this particular necklace because it's an exaggerated take on the trend.
I actually love it so much that I put them in my OpenSky Shop! At under $200 this necklace is a very affordable statement piece. You can click the image to purchase!
Let me take a minute to address the longer hemline. Ever since maxi skirts came dancing down the Fall '10 runways I've felt compelled to work them into my rotation. The New York Timesstyle section also just ran a piece about them HERE. They describe the style perfectly: "long, lean, and willowy" and who doesn't want to be that? They also make the distinction that it isn't a demure or hippie look, but rather more urban. Bingo.
xoxo,
SG