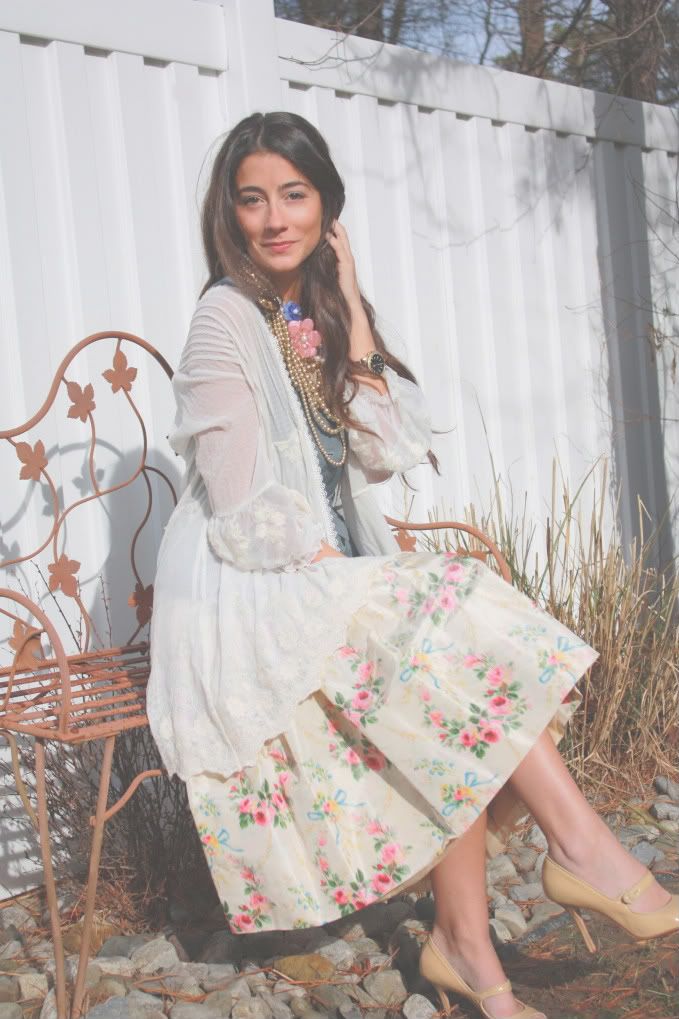 This dress reminds me of old Rococo style paintings of women from 18th century painter Thomas Gainsborough... I love the whimsical and romantic representation of the care-free aristocratic lifestyle of the time.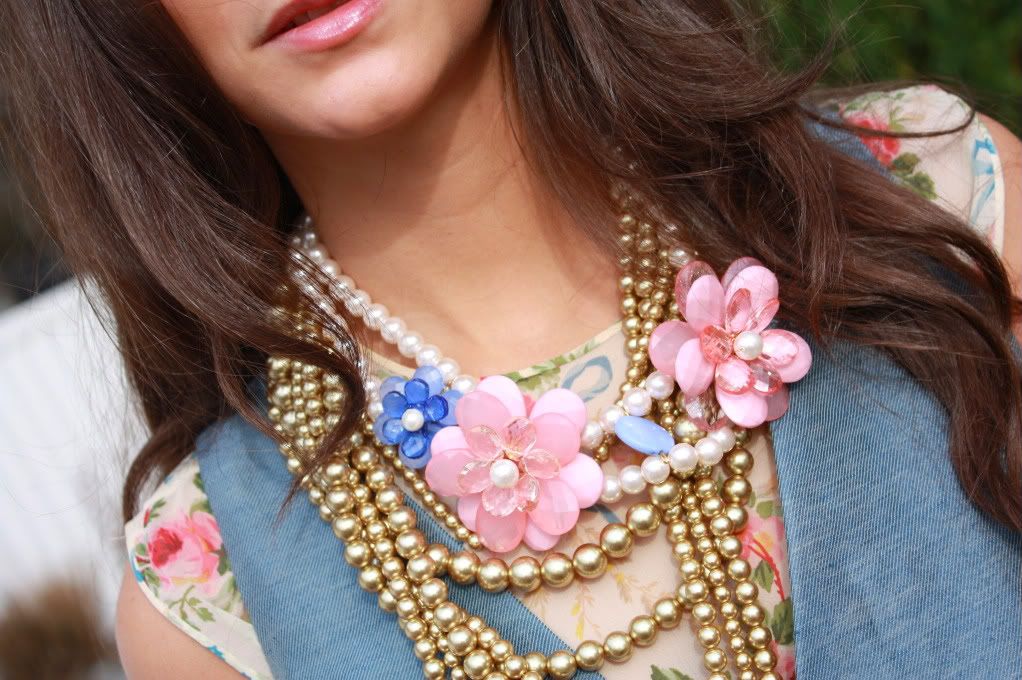 I'm so glad that it is not 30 degrees out today so I can pretend it's Spring.  Winter clothes just do not excite me.  I actually usually just skip buying tons of winter clothes and would rather start stocking up on lighter weight items that I can use throughout the year and just layer..
This dress is so special to me.  I found it at an antique shop in Avalon, NJ.  The labels says
Samuel Winston by Roxane
from
The Needle Craft
on the
Atlantic City Boardwalk
and I think it is from the 50's or perhaps early 60's. When I googled the name, the designer mostly worked in those decades, plus the silhouette screams 1950's.  I want to know all about the girl who wore this dress... 
Could you just imagine what the 1950's was like in Atlantic City?  Well thanks to Google, I can.  Here are some shots from
R.C. Maxwell
that I
found
.  Ugh how amazing!  Once the weather gets better I'm taking my dress and my luck to AC and doing a shoot on the boardwalk!
What an amazing time that must have been.  Boys would actually romance one girl, rather than 13... You would actually buy a dress on the Boardwalk of Atlantic City, and girls just started to wear bikinis and wore those super cute high waisted briefs and pin up tops.