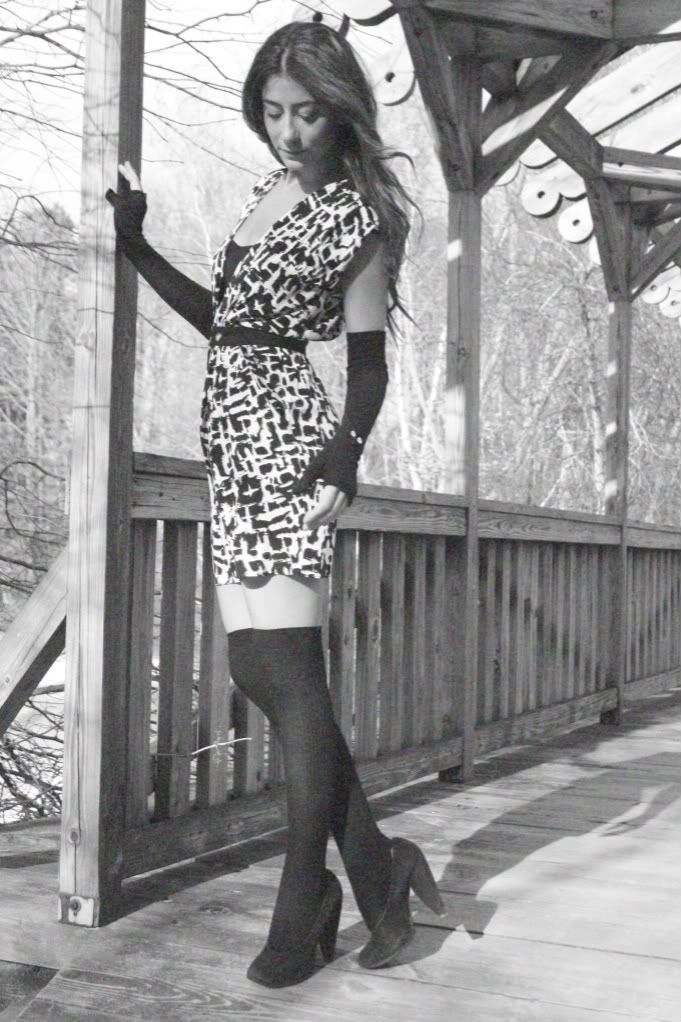 Gloves: Celine, Dress: Cynthia Steffe, Socks: H&M;, Shoes: Marc Jacobs
I just found this old covered bridge and it just was begging for a photo shoot! I can't wait for the next snow storm because this bridge looks even more stunning when it is snow covered.
These Celine gloves remind me of old black and white movies so I did the pictures in a greyscale film grain. Plus, this Cynthia Steffe dress really provides an amazing contrast and I feel like going black and white actually enhanced the print.
xoxo,
SG