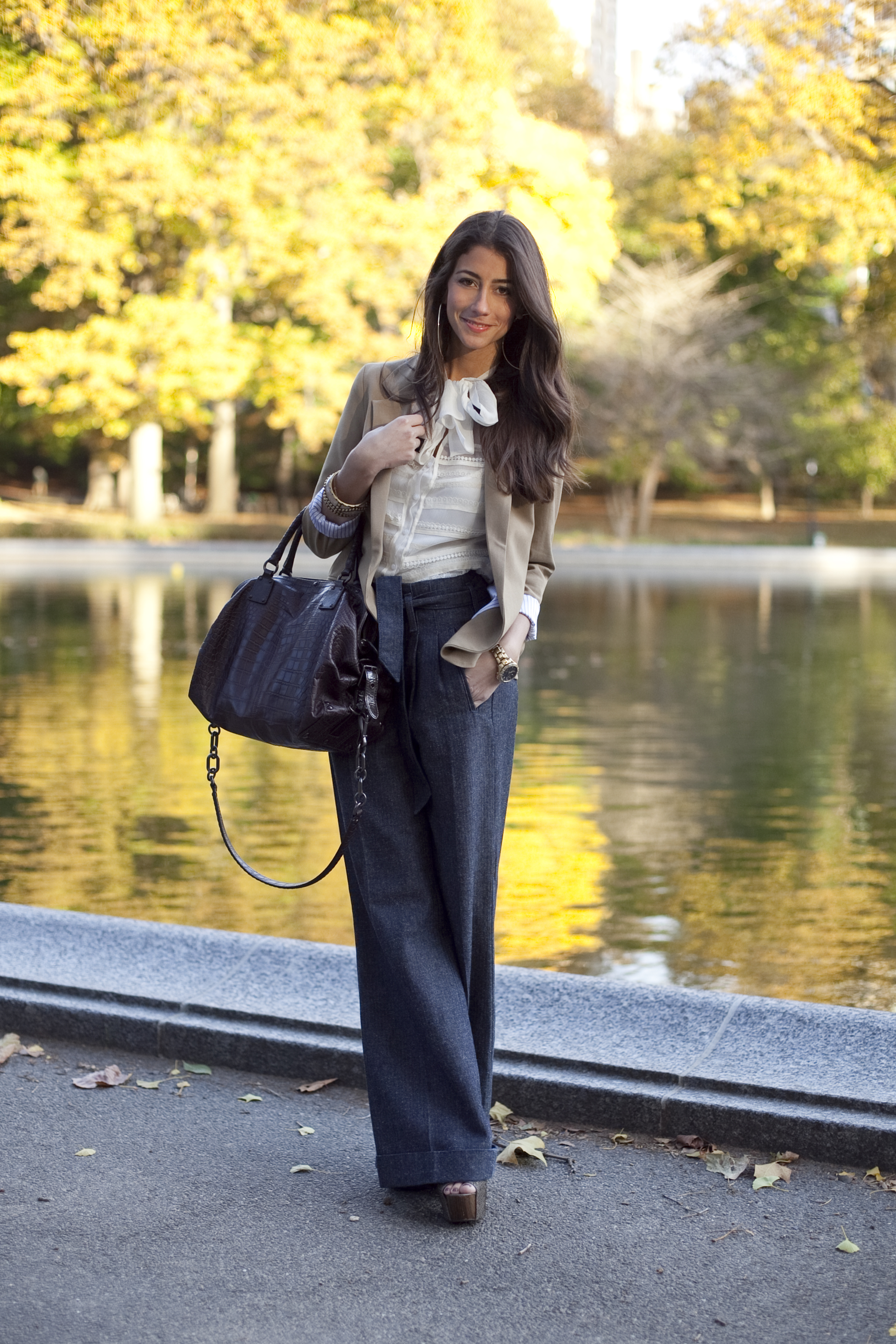 Jacket: Aqua, Top: Cynthia Steffe, Pants: Habitual, Earrings: Claire's, Shoes: Jessica Simpson, Sunnies: Marc Jacobs, Bracelets: Lulus.com, Watch: Michael Kors Photos: Craig Arend
I love being able to pull a piece out of your closet that you haven't worn in years and all of the sudden it has new life and feels fresh and new.  That is definitely the case with these wide leg pants.  They are naturally way too long for me but instead of getting them hemmed I just find shoes that are high enough so they work (thank you, Jessica Simpson).
I loved shooting in this area because it captures some of my favorite spots in the city: Fifth Avenue near all of the great museums, Central Park and the arcade that I recently wrote about, and any spot that has even the tiniest bit of nature around it.
Here's to putting away the skinny pants for a second and bringing back some flare with some flair (pun intended).  And why not top it all off with some completely oversized jumbo gold hoops?... I am from Jersey after all.
Hope to see you all at the Coach party tomorrow night!  7-9pm at the Coach Soho store