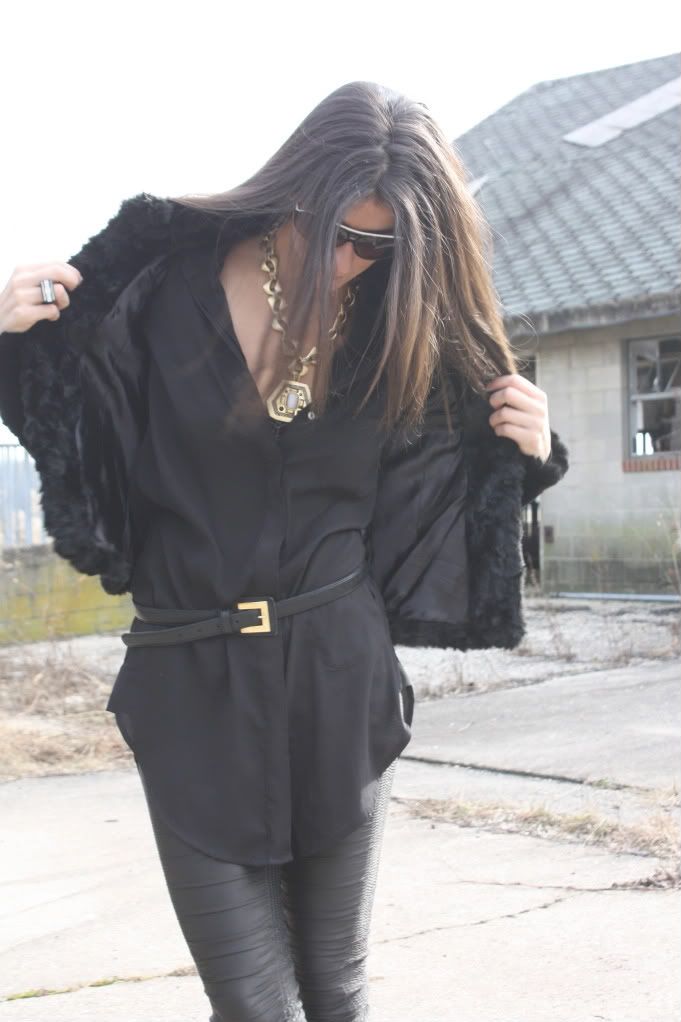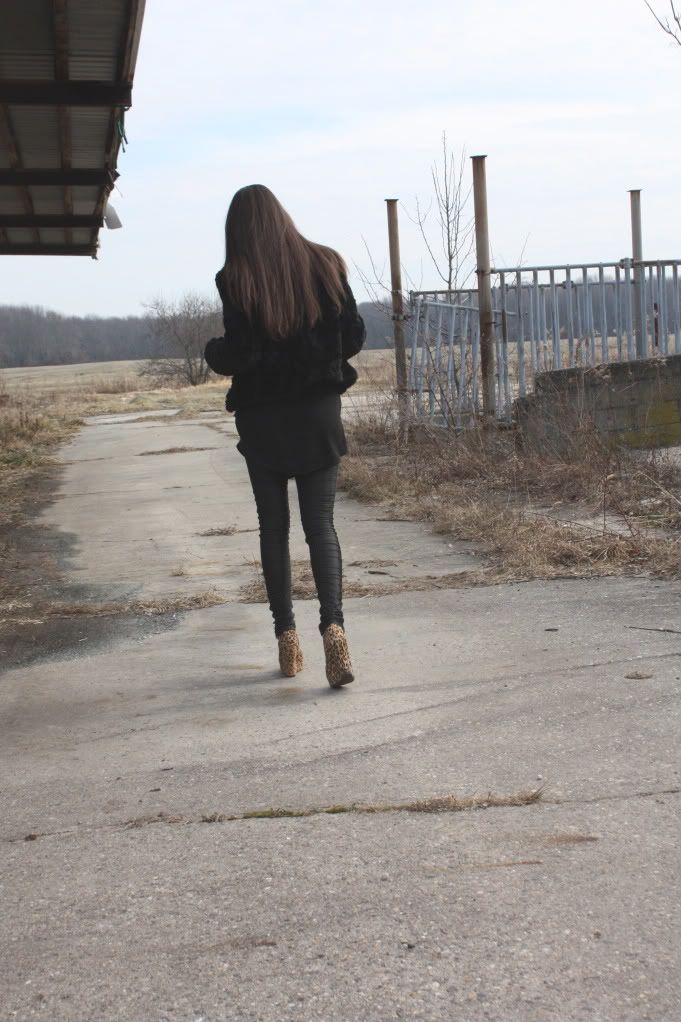 Faux Jacket: H&M;, Tunic dress: Zara, Pants: Sass & Bide, Shoes: Jeffrey Campbell, Glasses: Marc Jacobs
I had a really hard time editing these photos down. This location is so perfect to shoot in because it reminds me of a horror movie set and to be honest, it kinda really creeps me out. I feel like someone is going to jump out from behind the barn and steal my shoes.
I just got this new faux fur jacket as a gift from one of my favorite people ever, designer Kevin Christiana. It is so me. I think I've been in NY too long because I'm starting to want to wear tons of black.
Current inspiration: Frida Giannini/Gucci
SG