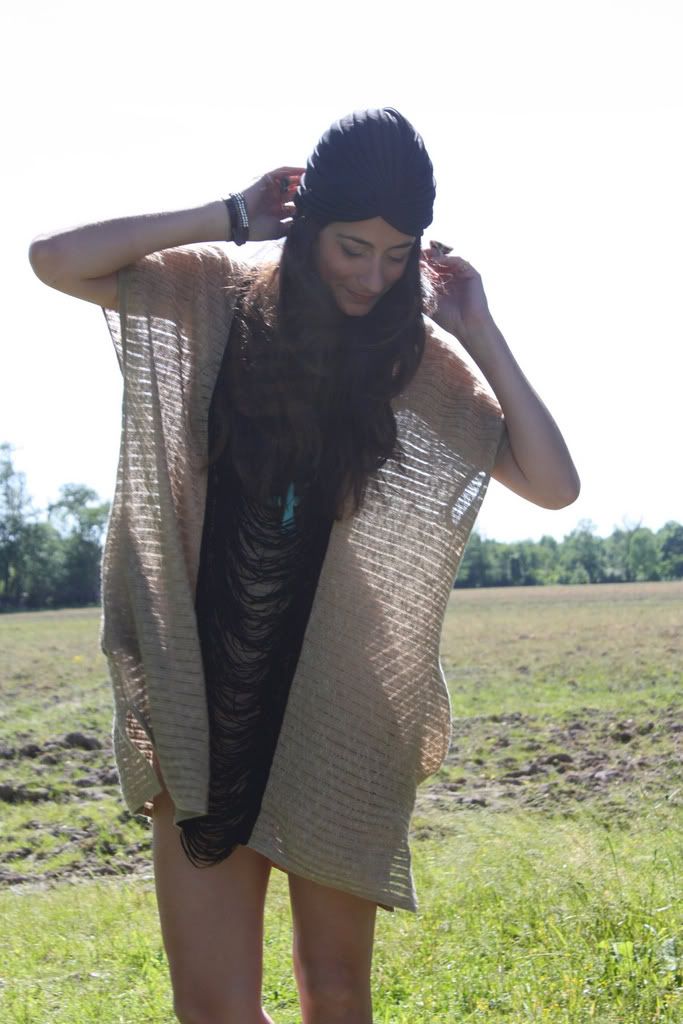 Dress: Rachel Rachel Roy, Turban: Forever 21, Rings: H&M, Necklace: Forever 21, Shoes: Jeffrey Campbell, Bracelets: American Eagle
I can't explain to you just how into silver and turquoise jewelry I am right now.. I just picked up tons of pieces from H&M and Forever 21 and I'm headed to Houston in July and I'm hoping to pick up some authentic western baubles when I'm out there! I want to find a really good flea market or vintage stores and just stock up.
I'm so in love with this Rachel Roy piece.. Her line for Macy's has some really awesome stuff and for a great price point which I heart. I am so in awe with Rachel as a person and a businesswoman. I ran into her at a music event recently and she told me that she loves seeing young women pursuing their own thing and I almost melted.
xoxo,
SG