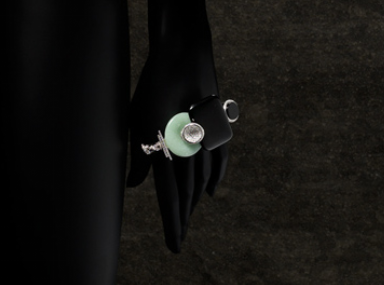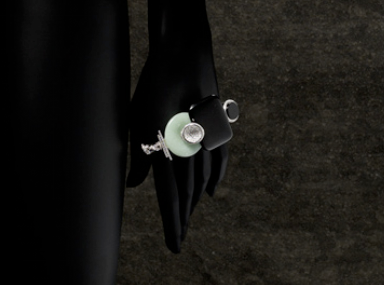 If there is one thing that I would
die
to get for Christmas, it would have to be this
Chanel
jade/quartz hand ring.  I've been giving a lot of thought recently about hand rings and I can't really decide if I like them, however since I'm such a sucker for
Chanel
costume jewelry I think I can make an exception.  And usually when I make exceptions for things I'm not sure about, I end up becoming obsessed.  I do also wonder if it would get in the way of blogging and typing, but I'm willing to find a way around that as well.
I also found some hand jewelry on my new favorite site
Spanish Moss Vintage
, which sells new, trendy clothing and accessories with great prices and vintage pieces as well.  There is something kind of medieval about this hand chain and I secretly love it.