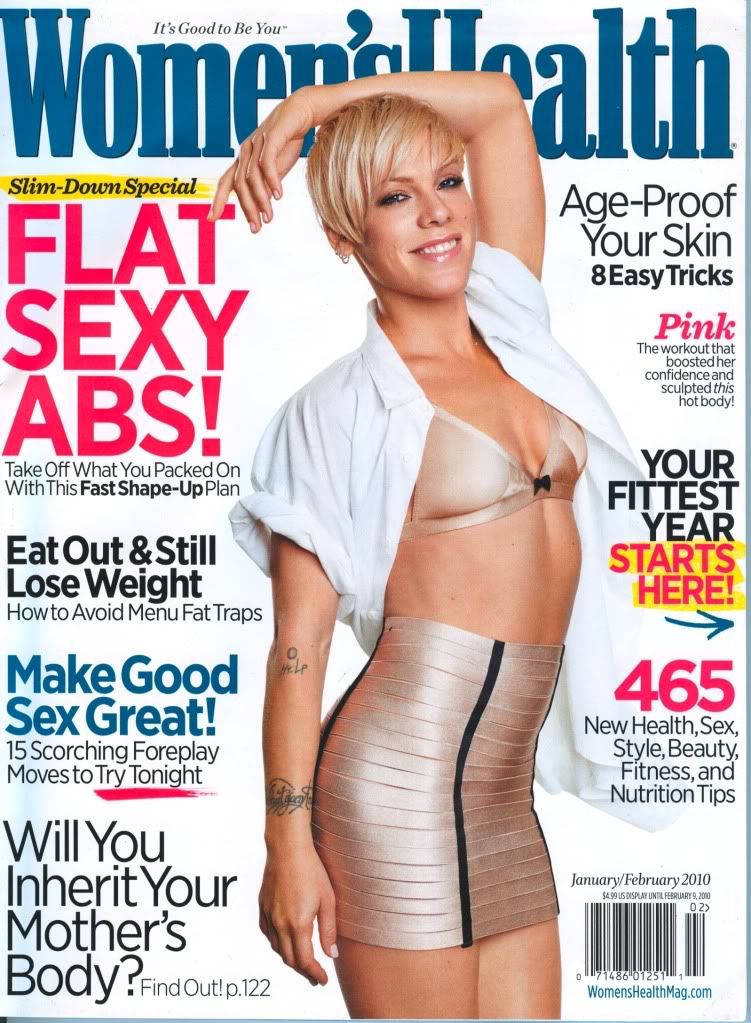 A few months ago I did a photo shoot for Women's Health for their January/February issue and I just received my copy yesterday!  The story is called "The Skinny on Leggings" and it features me and 3 other girls showing off how to wear leggings for different shapes.  
I am a huge fan of leggings and I highly recommend you pick up the issue to see the different ways you can wear them.  I can't show you the pictures yet, so you must go to the store and pick up multiple copies of the issue!  Plus, I don't know about you, but I've eaten my body weight in cookies in the past couple of weeks and I want to know what to do to feel sexy and in shape for the new year.  
I'm so loving Pink and her cover look....The skirt is killer!  She's rocking a Nicole Farhi shirt with a Bordelle skirt and the bra is actually her own.  I love a white button down with a cute bra peeking out.  Ohh lala.
Here's a pic of me and a few of the girls from the shoot that day.. 
The issue is out on stands December 22nd!!  Please support me and the magazine and pick up a copy!!