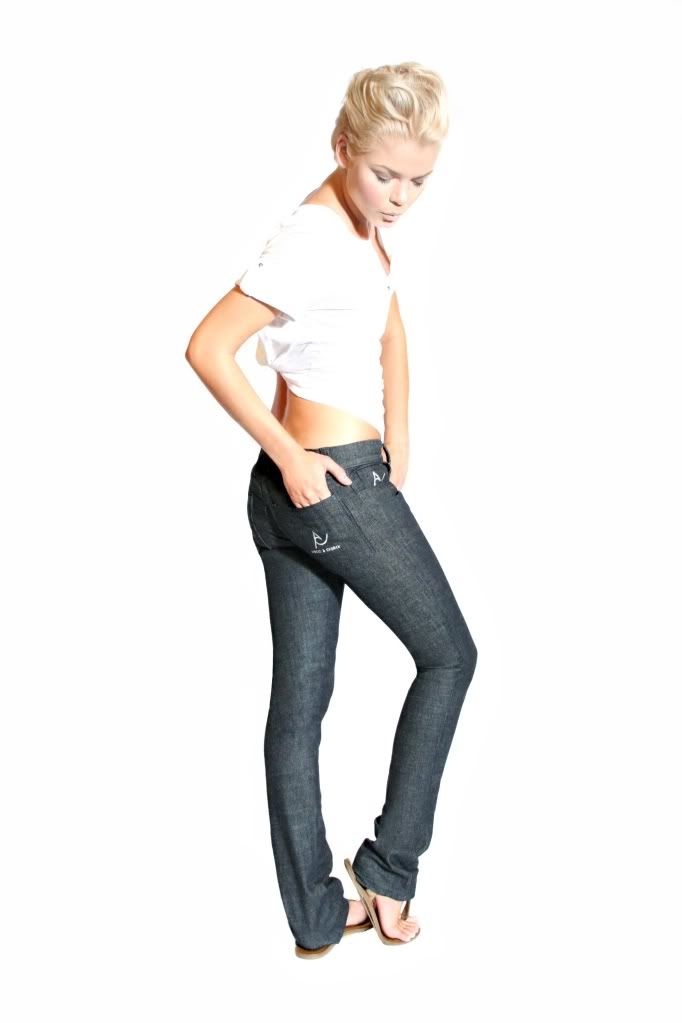 "Never in Stores, Always in Style"
Our conversation went a little something like this:
And here we are. That's how deals are done these days. Or maybe I should call them Tweals. No more long-winded pitches, no more office desksides, no more expensive full page ads in magazines that don't exist anymore, 140 characters will do just fine. Denim line
Airess & Church
knows full well the power that those 140 characters can have on launching a brand because, heck, they've structured their whole marketing plan around them.
A&C;
is the first fashion line ever to launch exclusively on
Twitter
.
Marketing veteran Courtney Wilson and Creative Director J. Jackson are pioneering their way head first through the social media hysteria and making everyone think twice about how to market a clothing and lifestyle brand. There is already a massive amount of buzz surrounding the line and it really hasn't even launched yet. I'm already clammering for a pair and I haven't even tried them on!
However, don't expect to be able to go out to a store and buy them. No, no, that is so last decade. The full line doesn't even launch until Fall 2010, but the brand will make a selection of pieces from their
Native Soil Collection
available early to purchase on their website. The catch? Their website isn't even launching until Spring and they will reveal the date and time of the launch only via
Twitter
.
Talk about thinking outside the box. Or perhaps, thinking inside the Twitter text box. It's a Darwinian fashion evolution and only the connected and uptweeted survive, so log on to Twitter and follow them to see what
A&C;
is going to do next.
xoxo,