There's been some major buzz surrounding Timo Weiland and rightfully so. Their Fall collection touched on 60's London with just a dash of innocence and definitely brought out all the cool kids. I rode the elevator with Sammy and Roxy from The City and every person in the space looked like they just stepped out of a very well-dressed, super cool world. Then there was me, hunched over with a giant bag weighing me down and a giant camera around my neck. Must work on fitting in.
My favorite piece was the draped pleated plaid skirt with button detail up the front and I loved the cool turban mod hats.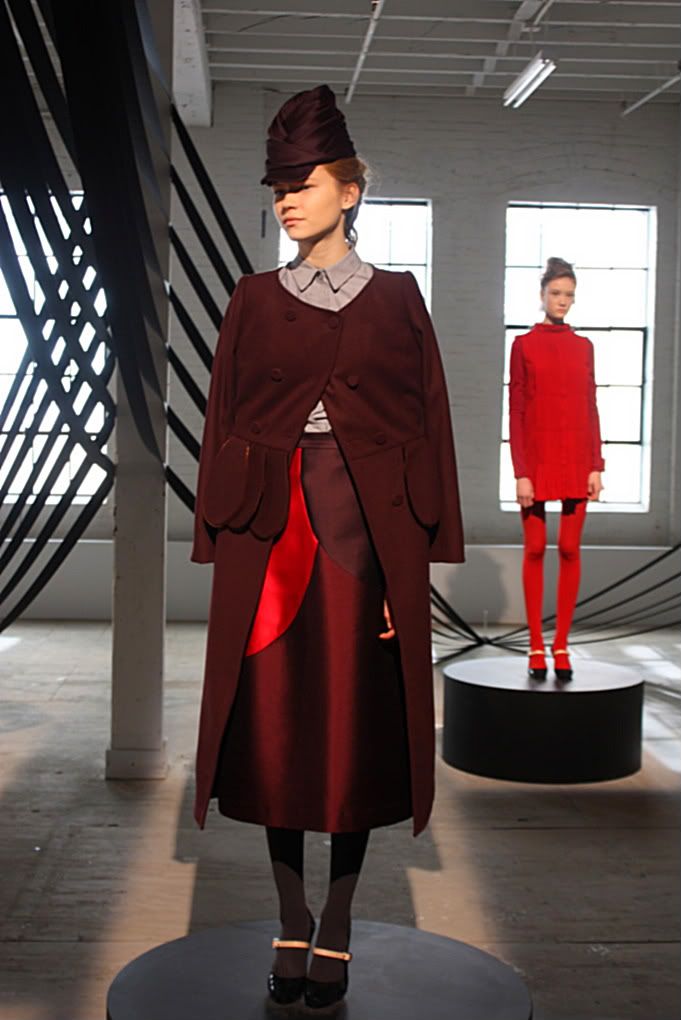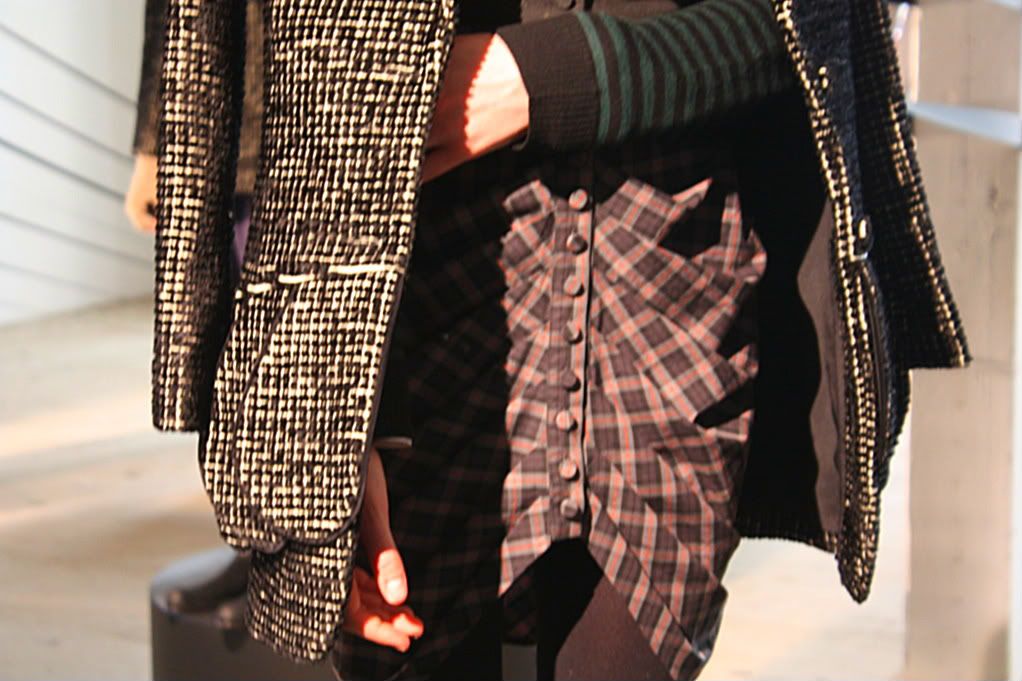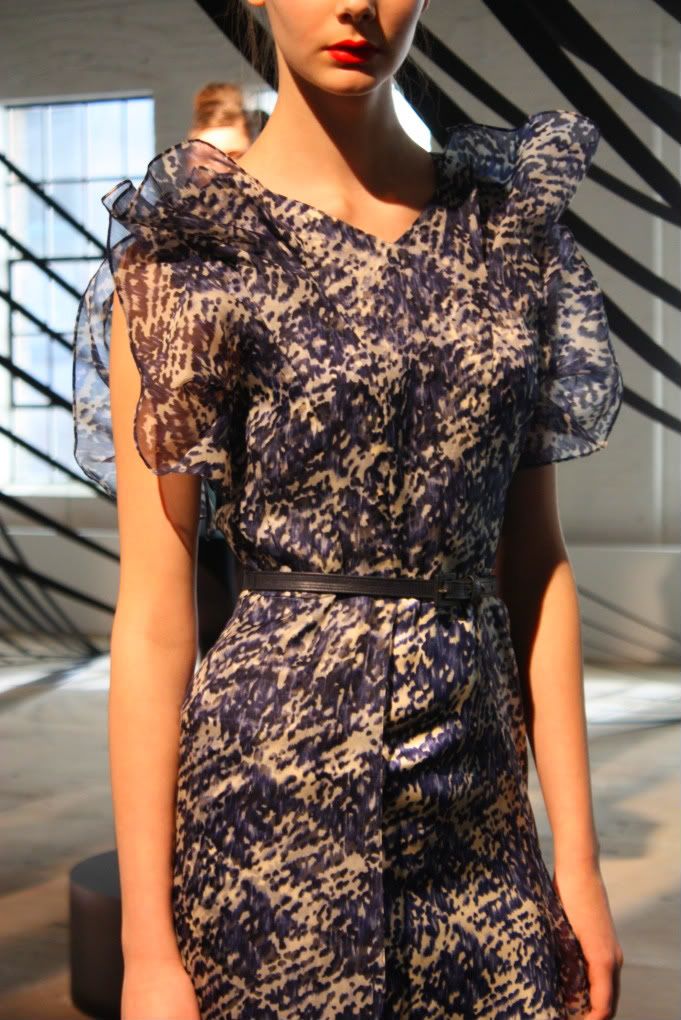 Also checked out the Alexa Chung for Madewell collection at The Bowery and will be posting pictures of that shortly! Just a warning: you will want every single piece in this collection. It is basically her amazing quirky vintage wardrobe re-made by Madewell with a fantastic price point. Get better.
xoxo,
SG