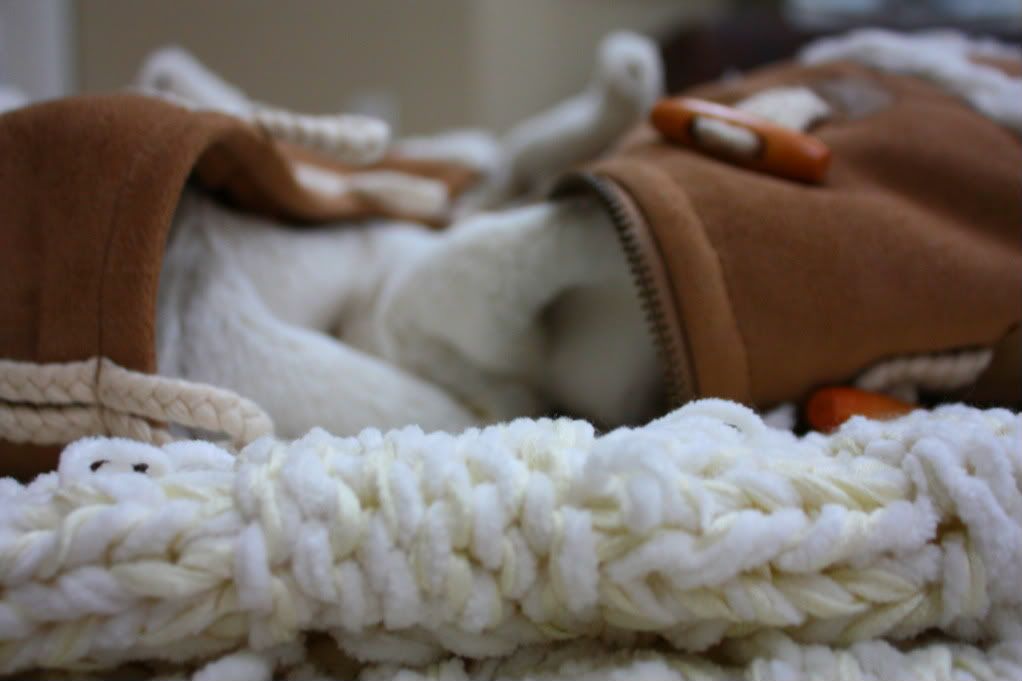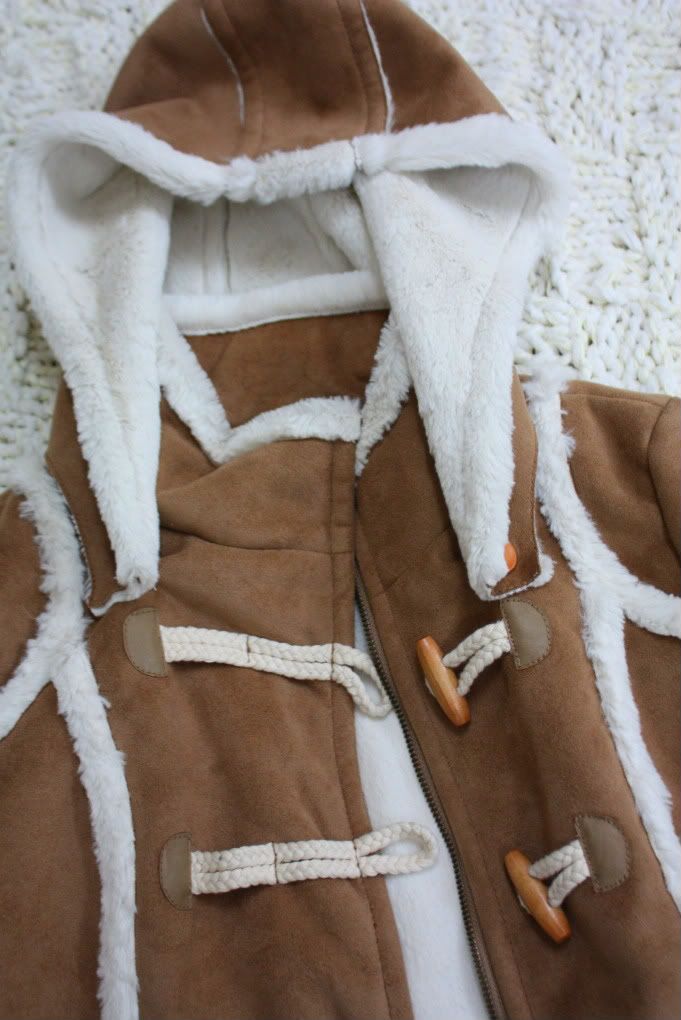 I spent part of the morning watching the Burberry Fall '10 show and I was extremely impressed with the whole presentation. Not only did they stream the show live, but they had behind the scenes interviews with Christopher Bailey, the models in the show, and showed up close details of the clothing. The line is always known for their outerwear but this season they took it to another level. My favorite piece was a brown fur peacoat, but there were tons of shearling jackets which only justifies my latest purchase even more.
I found this super cute hooded shearling jacket at Anthropologie on the sale rack a few days ago! I usually don't buy winter stuff this late in the season, but because I knew that shearling and toggles would be big come next fall, I know I will be getting tons of wear out of it.
I would have done an outfit picture with it on, but it is currently dark, gloomy, and rainy out today. Surprise, Surprise.
To see the trend report on shearling click
HERE
xoxo,
SG