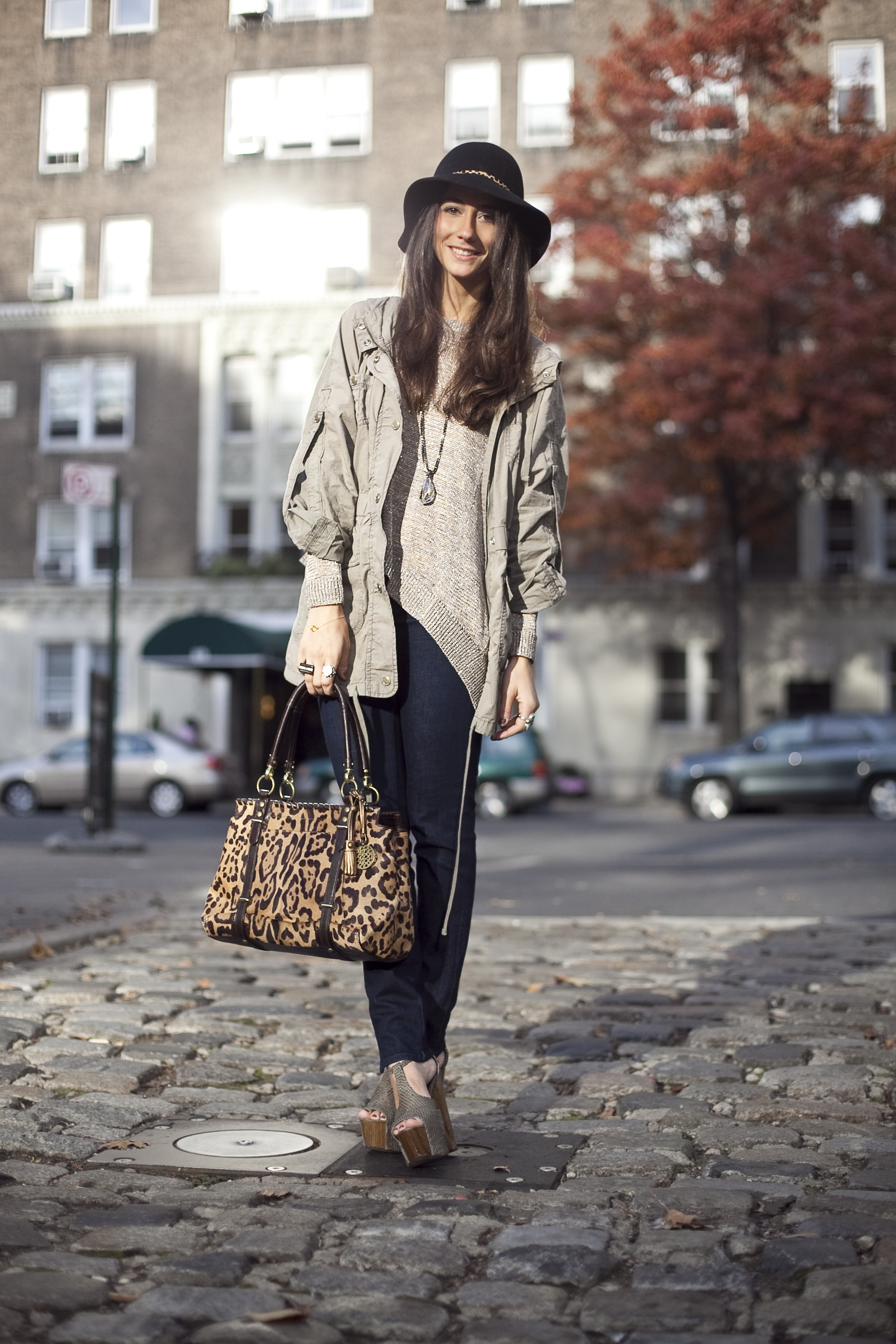 Hat: Hat Attack via TJ Maxx, Top: Cynthia Steffe, Jacket: Loft, Jeans: J Brand, Shoes: Jessica Simpson, Necklace: c/o Eden, Bag: c/o Coach Photography: Altamira
Stumbled on a new flea market on the Upper West Side today.  It definitely, in my opinion, blew the Brooklyn Flea out of the water in terms of vendors.  My favorites included a man who was selling gorgeous statement Afghan jewelry and a woman who was selling jewelry made out of ancient coins set into rings and pendants.  Each piece had the approximate date and area of rule where the coin was used....so amazing.
I sold 4 people on these shoes this weekend alone.. People couldn't believe I was walking around shopping in them but I swear they are really comfortable.  I also promise not to shoot them to death.  I can't say the same for this new bag, however, because it will continue to be mixed in with everything I wear, including clashing prints and textures.
Thanks to everyone who came out for the Coach party Friday night! I'll have some shots of that up early this week!