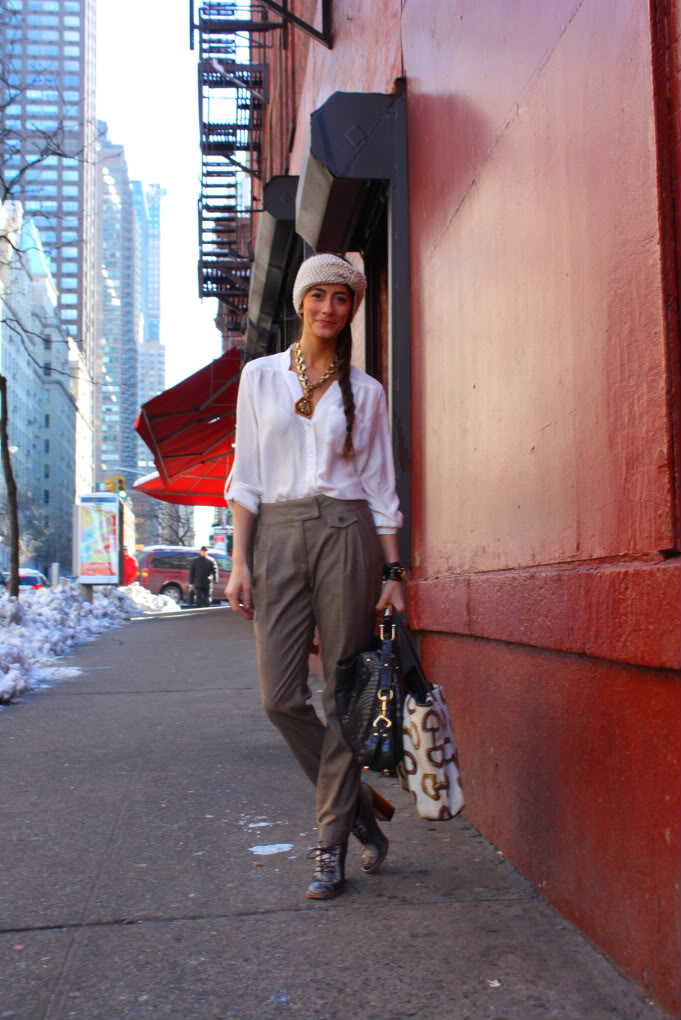 Knit headband: H&M;, White silky blouse: Zara, Pants: Zara, Shoes: Dolce & Gabbana, Necklace: Lia Sophia, Bags: Gucci and Rebecca Minkoff
Today has been a whirlwind day and it's only the afternoon! I started my day off backstage at the Cynthia Steffe show which was the best experience ever. I'll have tons of coverage from that later tonight.
Just wanted to post my outfit for today! It was a bit rushed but I think you get the idea. I turn into a one woman blogging bag lady during Fashion Week. My computer, water bottles, energy bars, a giant camera, and my invites all are being hauled around the city from show to show.
My look is loosely inspired by a mix of Spring Stella McCartney and Chloe..
Just left Yigal Azrouel wishing I could actually afford his clothes. Perfect city streetwear....it's what all the cool girls wear I'm convinced.
More later!
xoxo,
SG