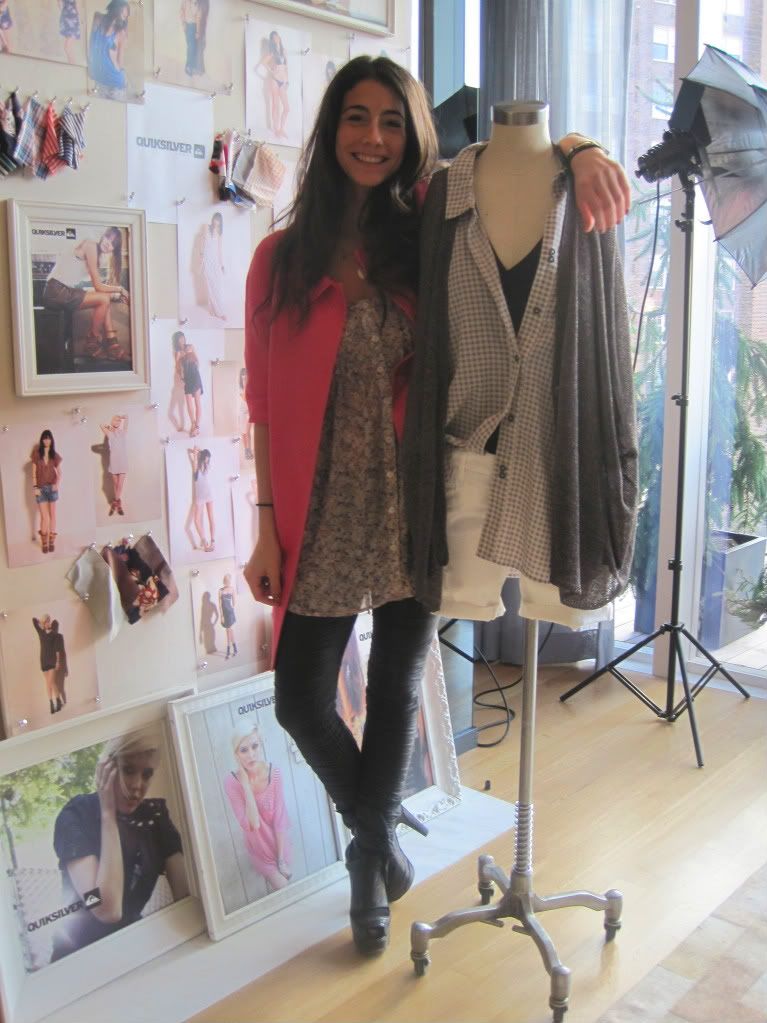 Here's one of the looks I made yesterday at the Roxy/Quiksilver press preview. This was so much fun. I really think I could've stayed at those multi-million dollar apartments and styled all day long....and then move in of course. It was held at One Jackson Square which is this gorgeous modern apartment building in the Village where people buy units for like 6.5 million. I always wonder who those people are and what they do in the city that makes them that ridiculously wealthy because there are like hundreds of these types of buildings.
Anyway, this look above on the mannequin is all Quiksilver. I'll wait to show you the Roxy one! The Quiksilver line had tons of really cute downtown pieces. A lot of grey, black, creme, stripes, and checks. They used cute rompers and bat wing cardigans and shirts. They also showed cargo jackets which are going to be huge for Spring. All of these pieces are definitely staples for a spring/summer wardrobe.
I should get more pictures and the video by next week so I'll post that right away when I get them.
For now, here are some of my favorite pieces from the
@Roxy
Spring line: