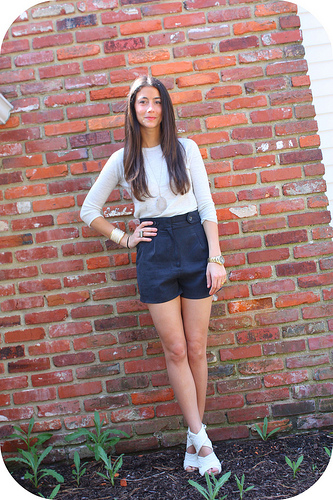 Zara sweater, Forever 21 tap shorts, Zara bandage shoes
Just a little something for a Tuesday morning! I'm out shooting my new Miu Miu inspired Zara cat dress and Jeffrey Campbell mile high platforms while the sun is out!
Tip: If you have a long torso, a pair of high waisted shorts will make your legs look super long.
xoxo,
SG