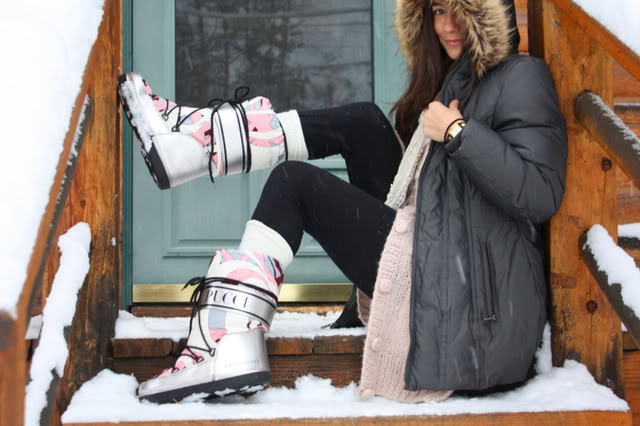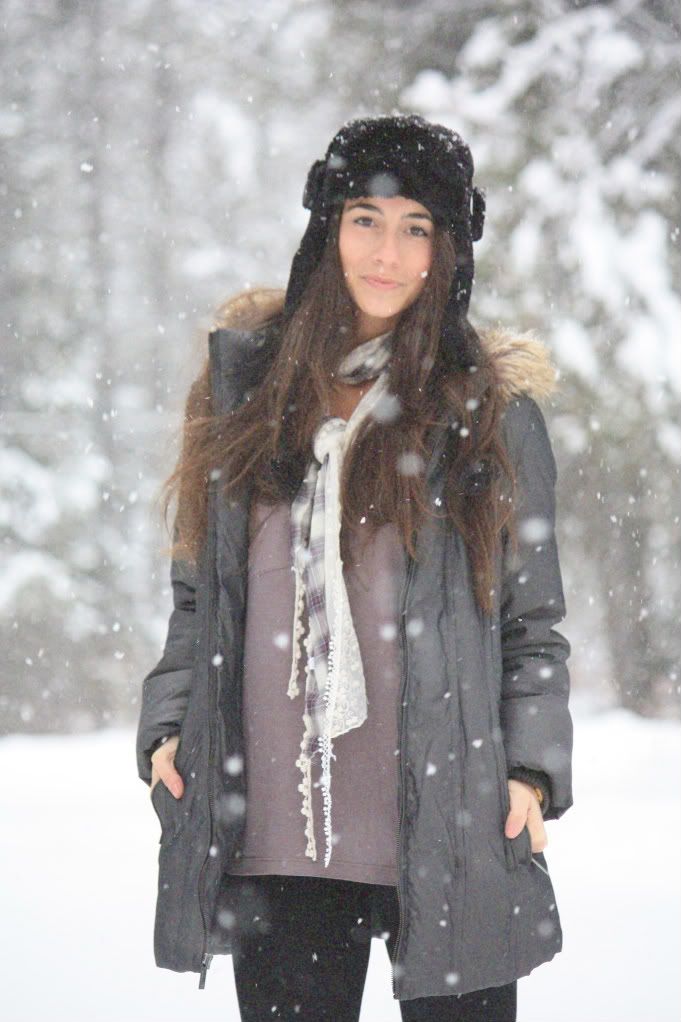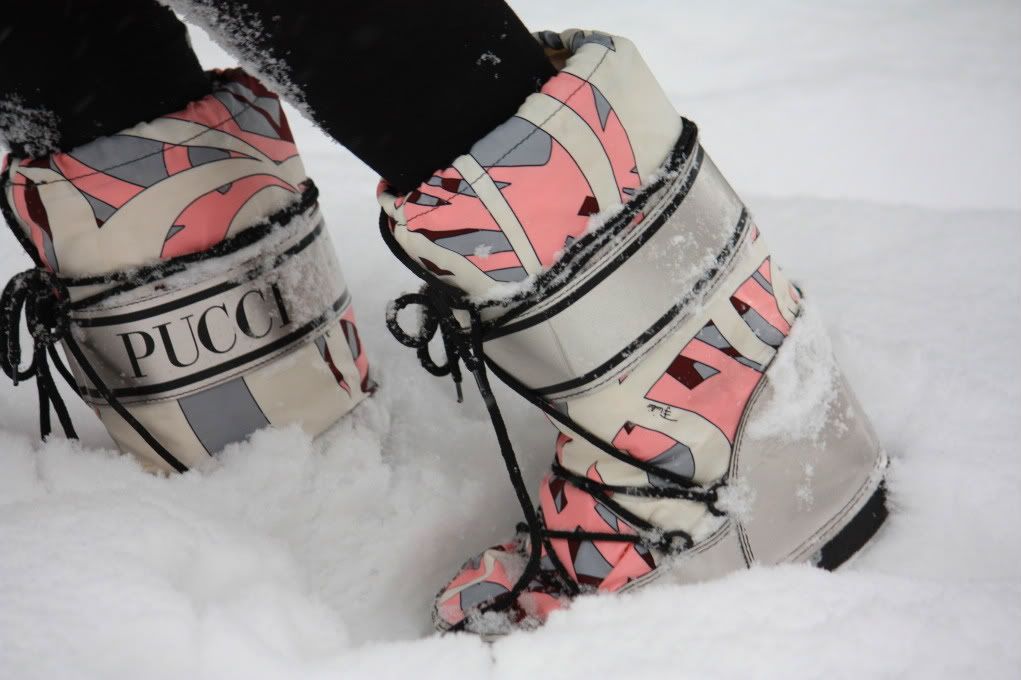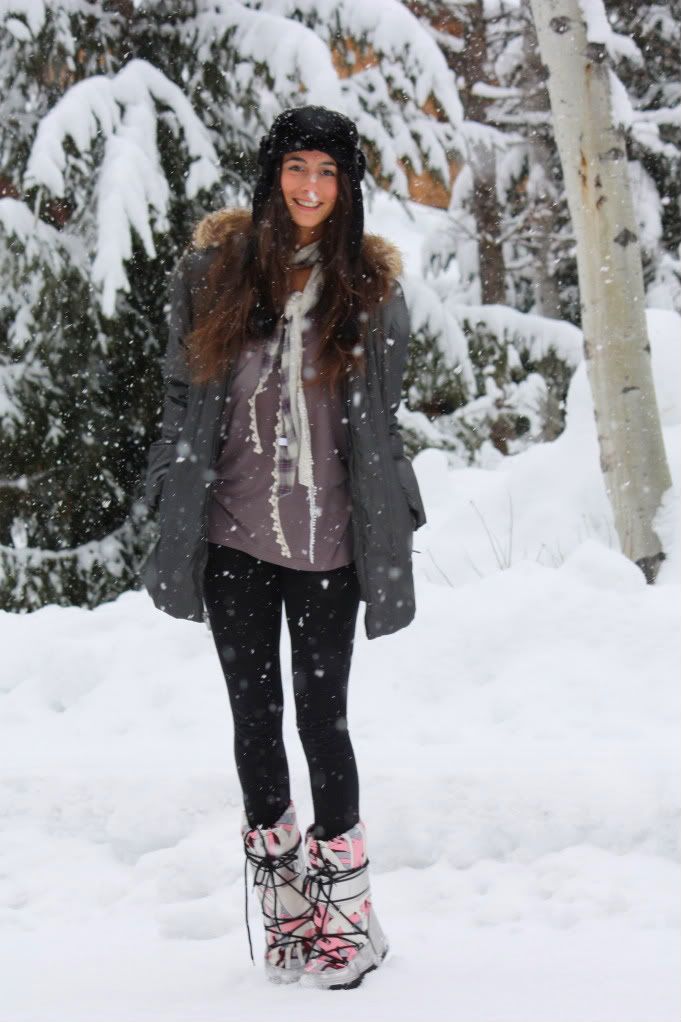 Boots: Emilio Pucci, Leggings: Alternative Apparel, Tee: Kain, Scarf: Charlotte Russe, Jacket: Anne Klein from Annie Sez
Snow is tough. It is so hard to get creative with dressing when you have to wear a million layers and sometimes sacrifice looks for warmth. I've had these
Pucci
moon boots for years. I got them when I was going through a heavy print phase and they've actually stayed attractive to me over the years. But of course,
Pucci
prints are always and always will be classic so I feel like it was a good purchase. And because they are just a big chunk of foam, they really were very reasonably priced. We all know by now that I refuse to shell out anything over $500 for one item, so trust me on this one.
My t-shirt is
Kain
label and I honestly can't emphasize enough just how silky and soft these tees are! They are a must have staple to your wardrobe. I've actually just done the shopping for you and you can click below to buy them. You're welcome.
The guy in the picture is my brother, Jim, who just recently got engaged! Hurrah! But doesn't he look super snow chic? Take notes boys.