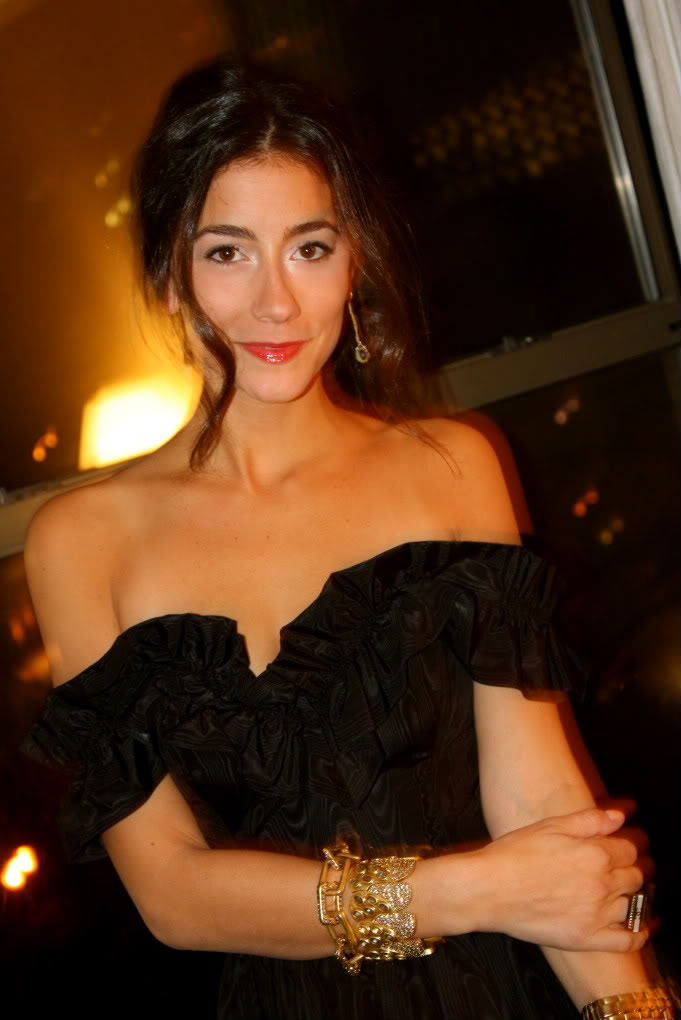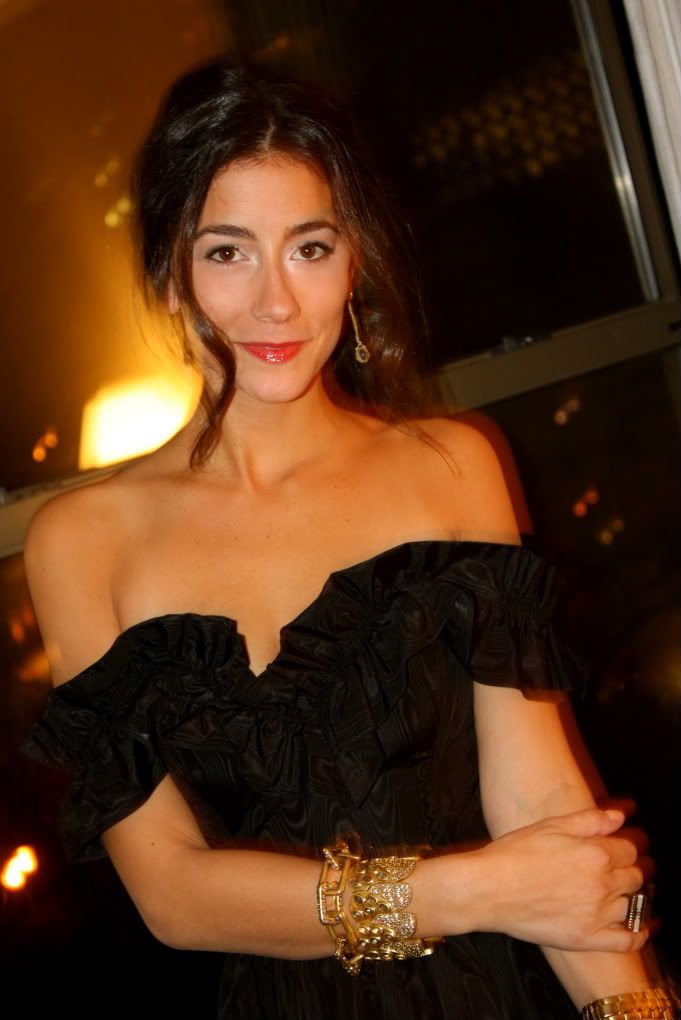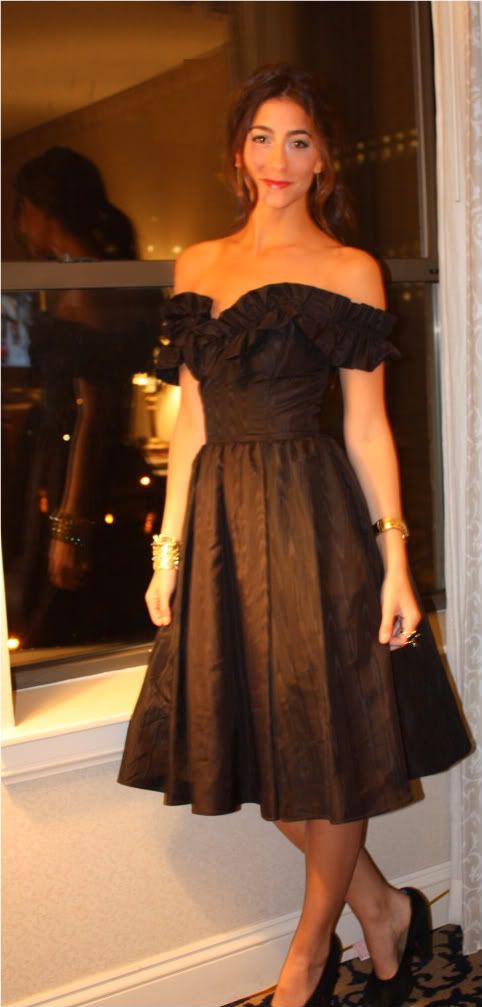 Last night I braved the snow and what felt like sub-zero temperatures to attend a beautiful December wedding in Philadelphia.  Congrats and love to Rich and Jenna Palko!
I'm not quite sure why this dress has been sitting in my closet unworn for so long.  I almost forgot about it!  It is vintage
Gunne Sax by Jessica McClintock
from
Jill Stuart
's vintage collection at her Soho store.  
If you aren't familiar with Jill's Soho store on Greene Street, its basement is entirely devoted to handpicked vintage items from Jill herself.  So basically you are buying something old that has possibly just inspired something new.  Must make another trip there soon, especially for all of the holiday parties coming up!
I originally had polka dot tights on with this, but sadly they ripped when I pulled them on.  The earrings are one of my favorite pieces from
Anthony Nak
.  My first job in New York was doing PR for them and they remind me of my first few months in New York City after college.. Those were the days.....
Oh and I'm also wearing
Huge
 Lips, Skinny Hips
lip gloss by
Purple Lab
which gives the perfect pinky red tint while also keeping your appetite at bay (it is equipped with Hoodia, the appetite suppressant).  I've never actually found a red gloss that works well with my skin tone until now.  #newobsession
Shoes: Marc Jacobs, Bracelets: Lia Sophia, Earrings: Anthony Nak, Rings: Chanel