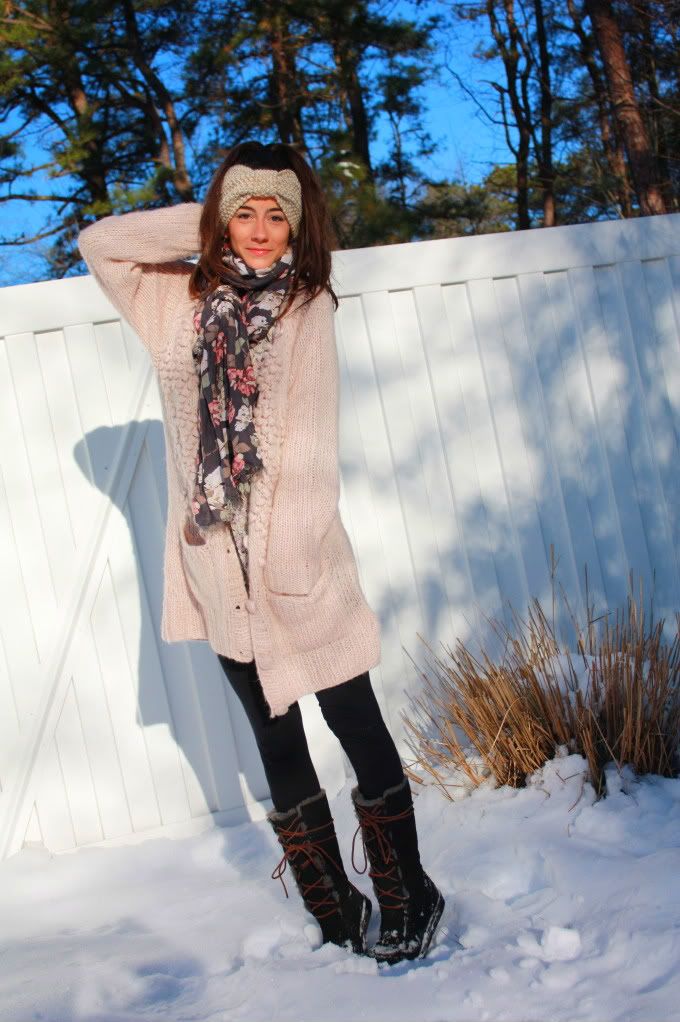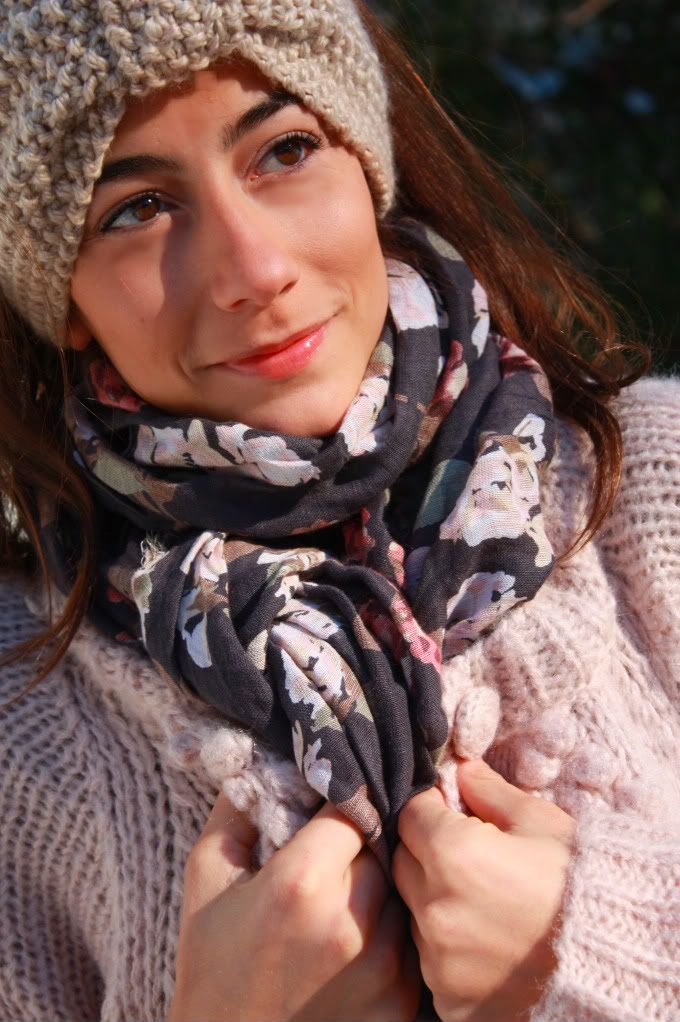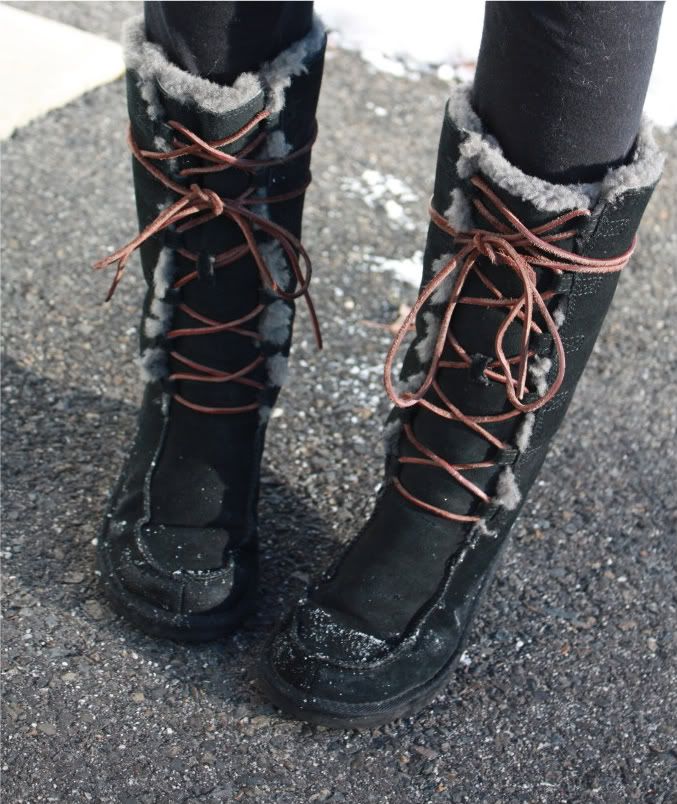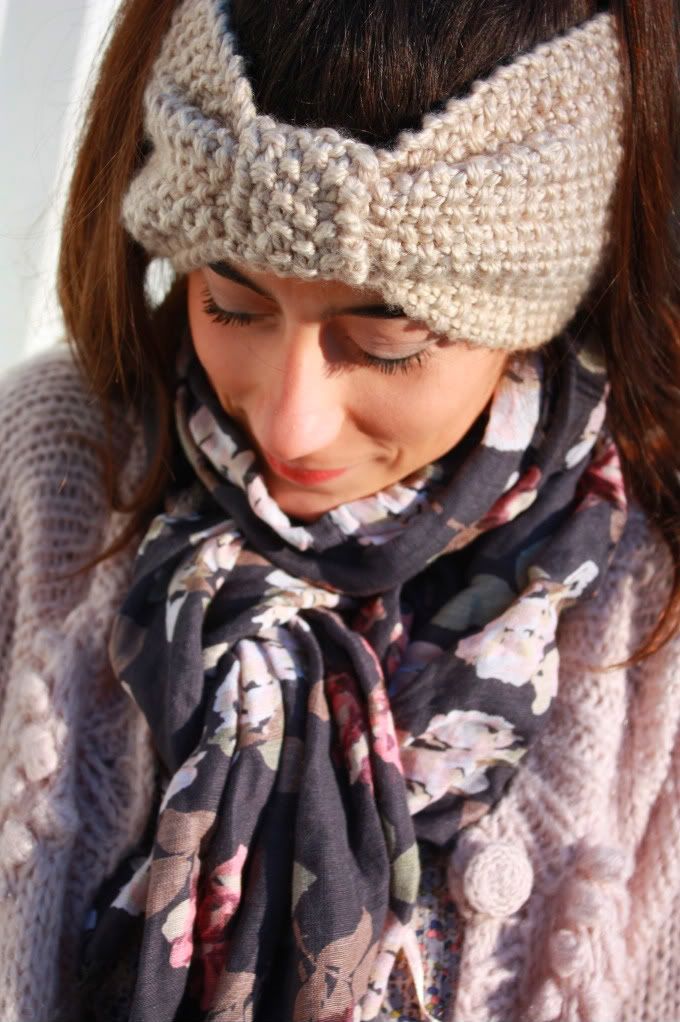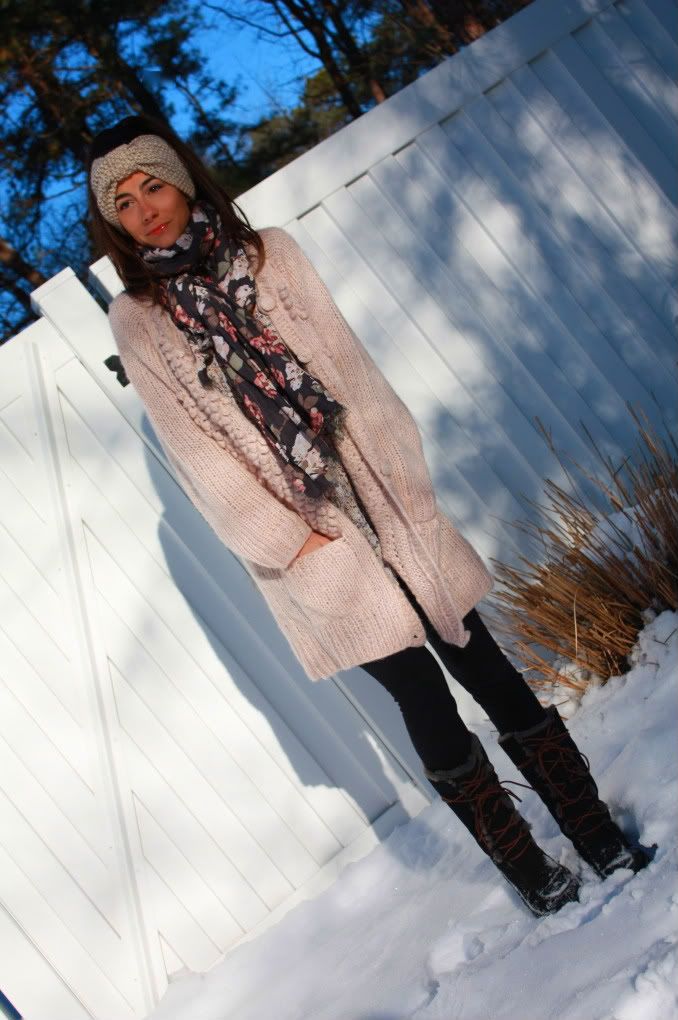 Well there's still 2 feet of snow pretty much everywhere so it has been hard to throw on a pair of heels and shoot outside lately.  I came to the shocking realization that since I missed winter last year by being in sunny summery Sydney, I have zero cold weather gear.  I borrowed these boots from my future sister-in-law and now I'm obsessed with them.  
I was so inspired by Missoni's fall show.. She piled on the knits and I am so wishing I had these super soft leggings in the soft neutral colors...
I love to be cozy in a big oversized knit, and so does Riley.  Puggles n' Snuggly knits!
Wishing everyone a happy Christmas Eve!
Sweater: H&M;, Knit Turban: H&M;, Scarf: Zara, Floral tunic underneath: Target, Leggings: Alternative Apparel, Boots: Uggs