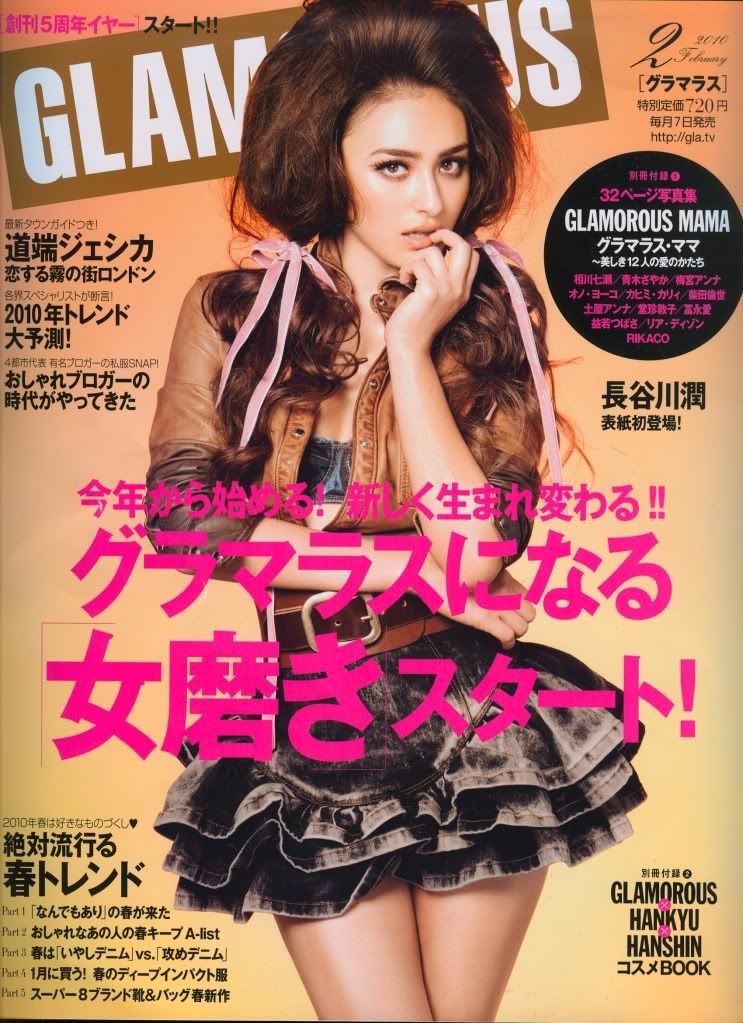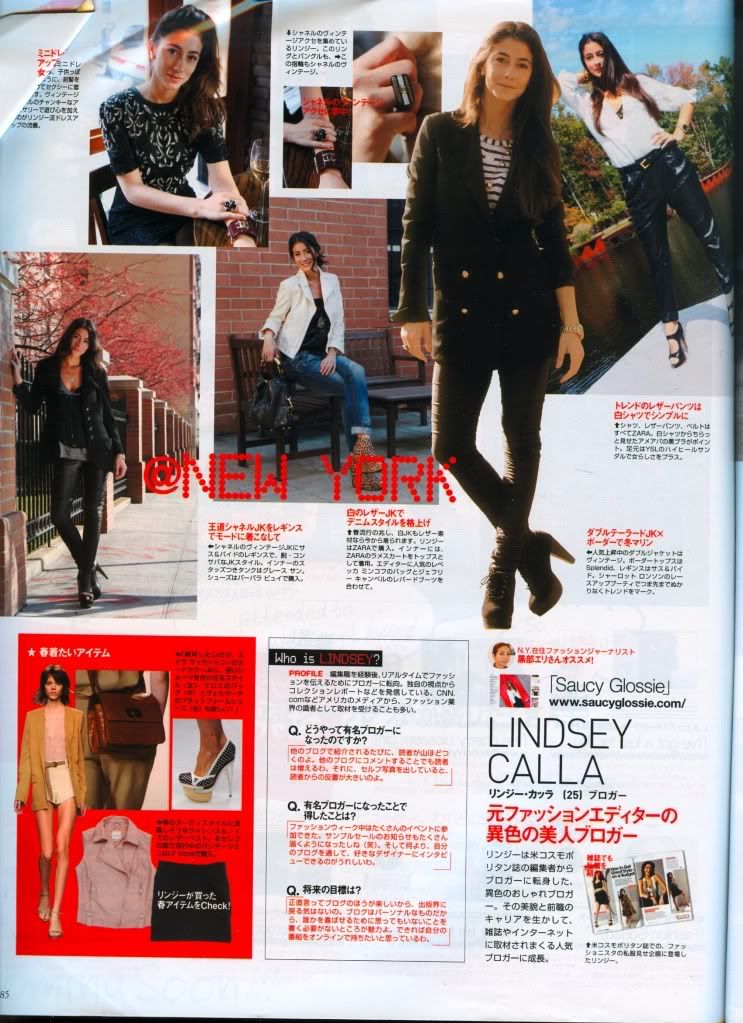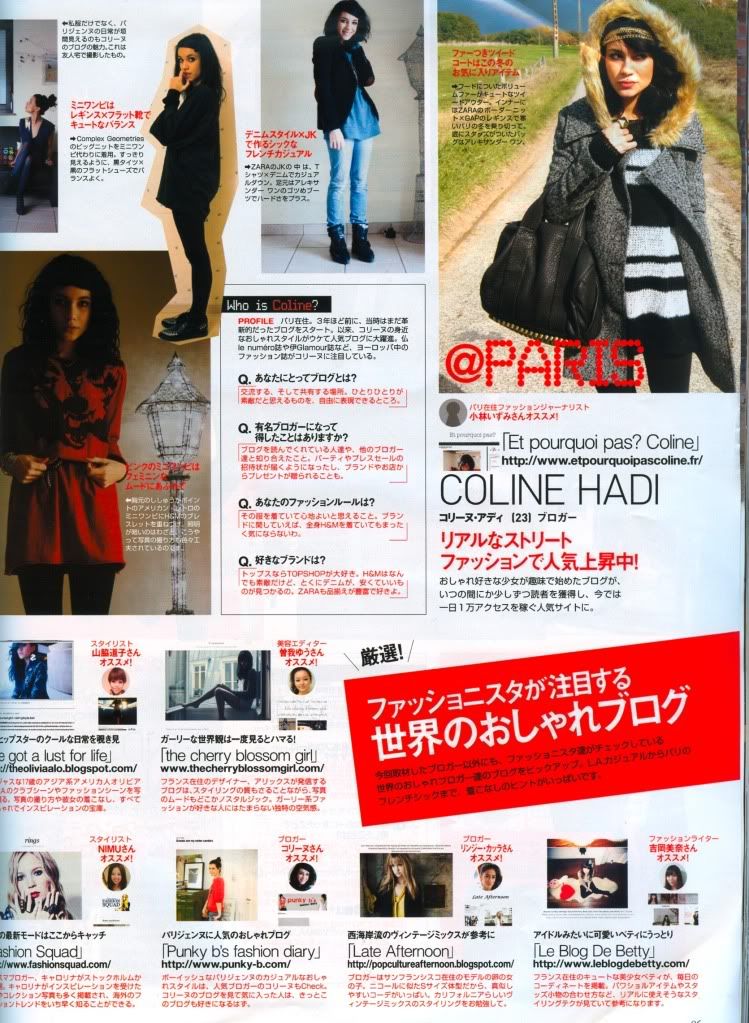 I listed Late Afternoon as one of my favorite blogs. Her style is amazing! Check it out
HERE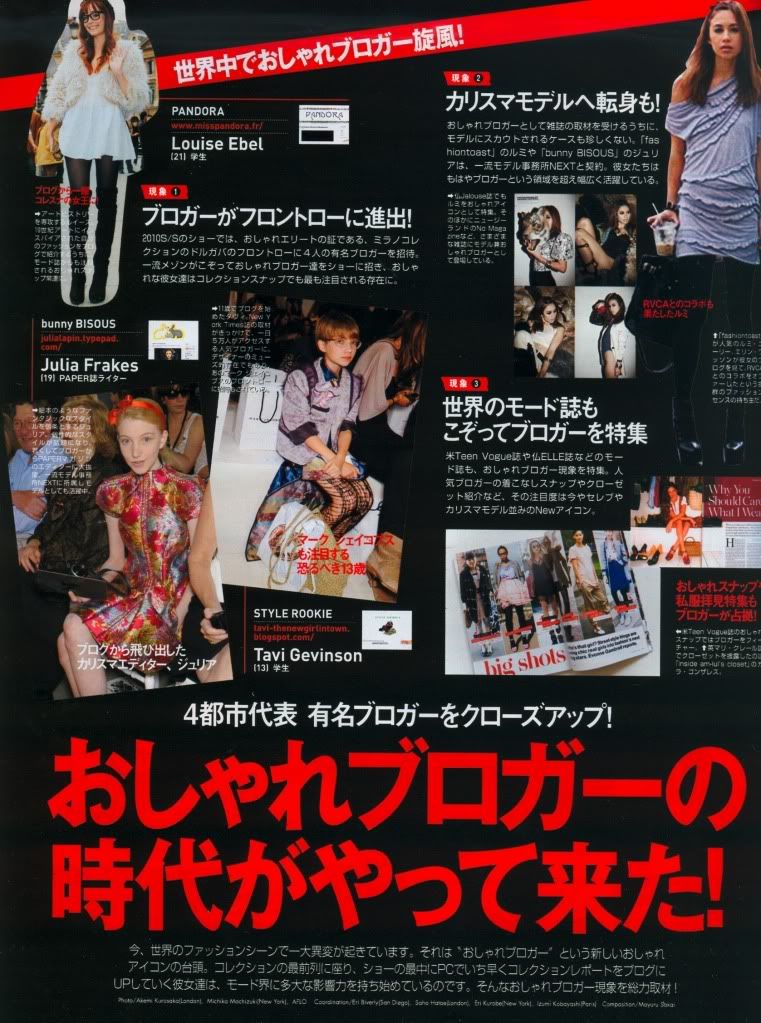 About a month ago I shot some looks and interviewed with Japanese magazine, Glamorous. I am so beyond excited about this feature! It's so amazing to be profiled with other style bloggers that I love and follow. We all work so hard and put so much of ourselves into our blogs and to see that recognized in print is super cool. Other bloggers featured include Rumi from Fashion Toast and Gala from Am-lul's Closet who are two of the top style bloggers out there.
Glamorous has some of the coolest styling and even though I can't read Japanese, I can still take a million new styling ideas from just the pictures alone. Part of the interview involved picking out some of my must-haves for Spring, which was like putting a fashion kid in a candy colored clothing store. I ultimately decided on the spotted platform Versace shoes, the whole Stella McCartney style.com runway look 23, and the Chloe cross-body croc satchel.
This feature gets me so excited for Fashion Week. There are so many blogger mixers and conferences, oh and of course fashion shows, that I'm literally going to be in fashion and style heaven. Can't wait to meet some more style blog girls!
For anyone who is interested in finding this magazine in New York, there is a Japanese bookstore literally right across the street from Bryant Park on 6th ave between 40th and 41st.
xoxo,
SG