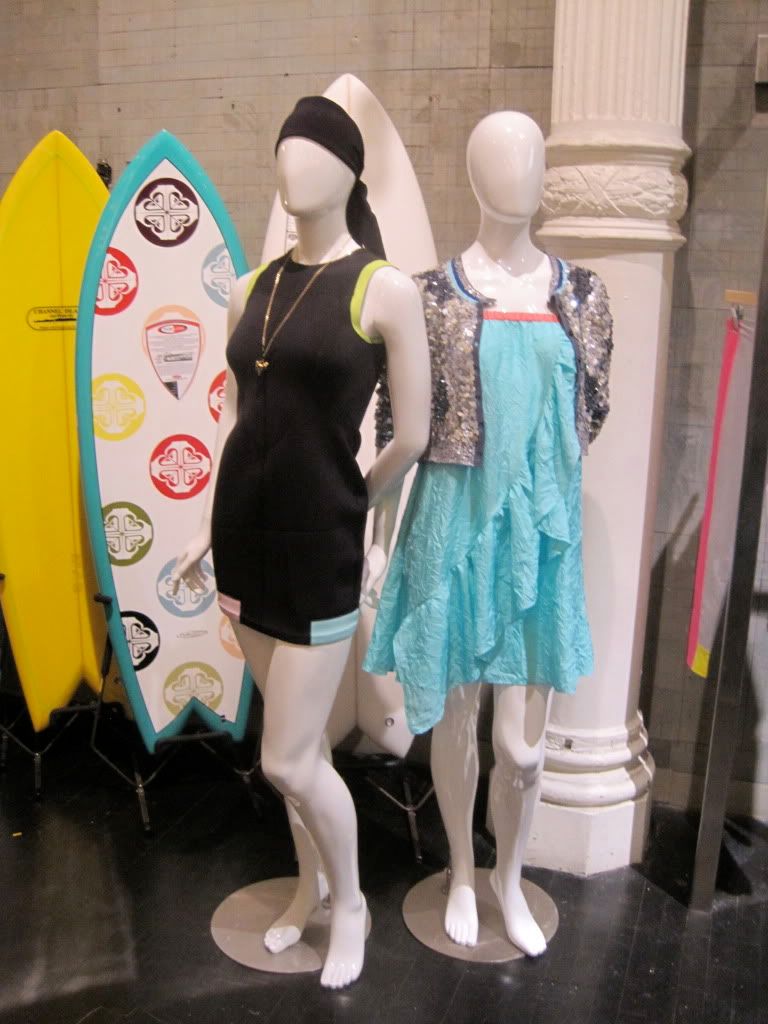 Just when I thought I wouldn't see anything that remotely looks like an island vacation in my near future, Roxy and Cynthia Rowley saved the day by showing their super cute surf inspired collaboration Thursday night.
Held at the massive Roxy Soho store, the collection dangled on racks and mannequins while guests sipped Coronas, all which provided a great sunny escape from the frigid temps outside. The collection was filled with color blocked neoprene dresses, mini-board shorts, and some super cute accessories. I especially love that they showed the neoprene pieces with sequined tanks to show the versatility and wearability of all of the items (the items mixed in were actually from Cynthia Rowley's flagship collection).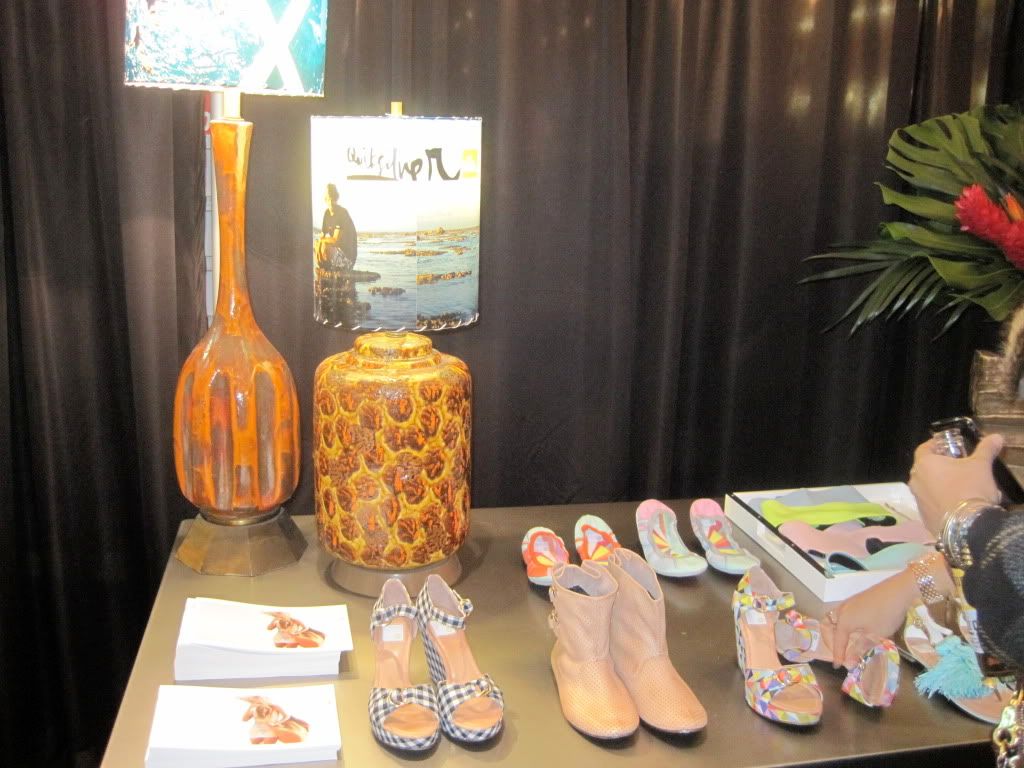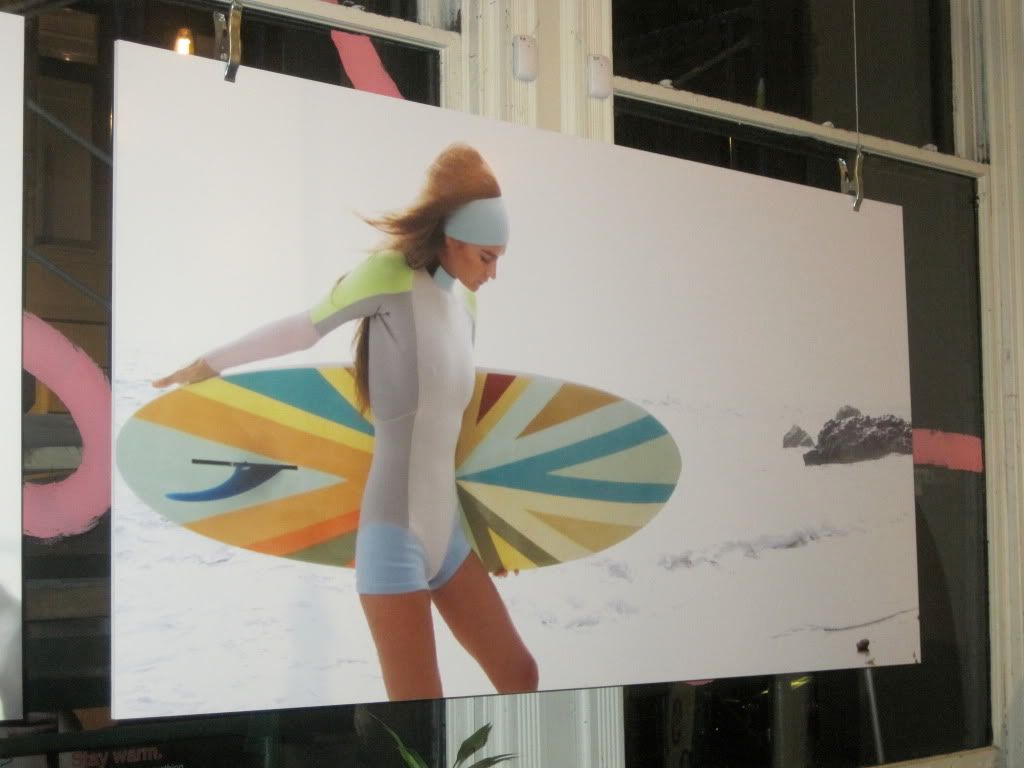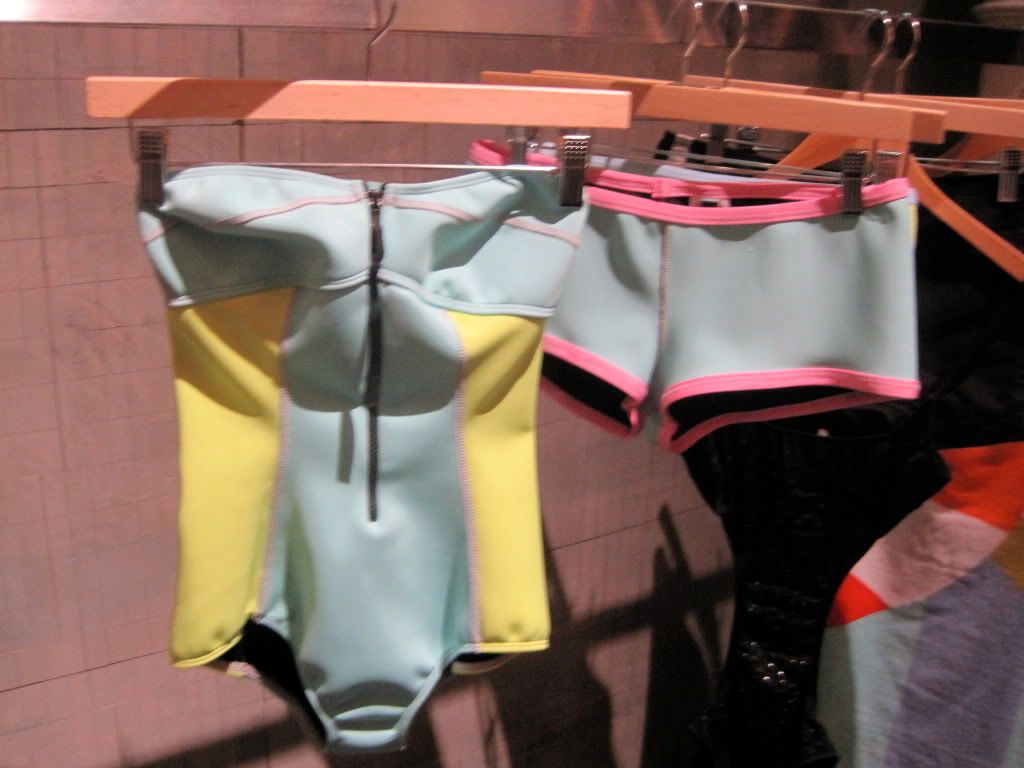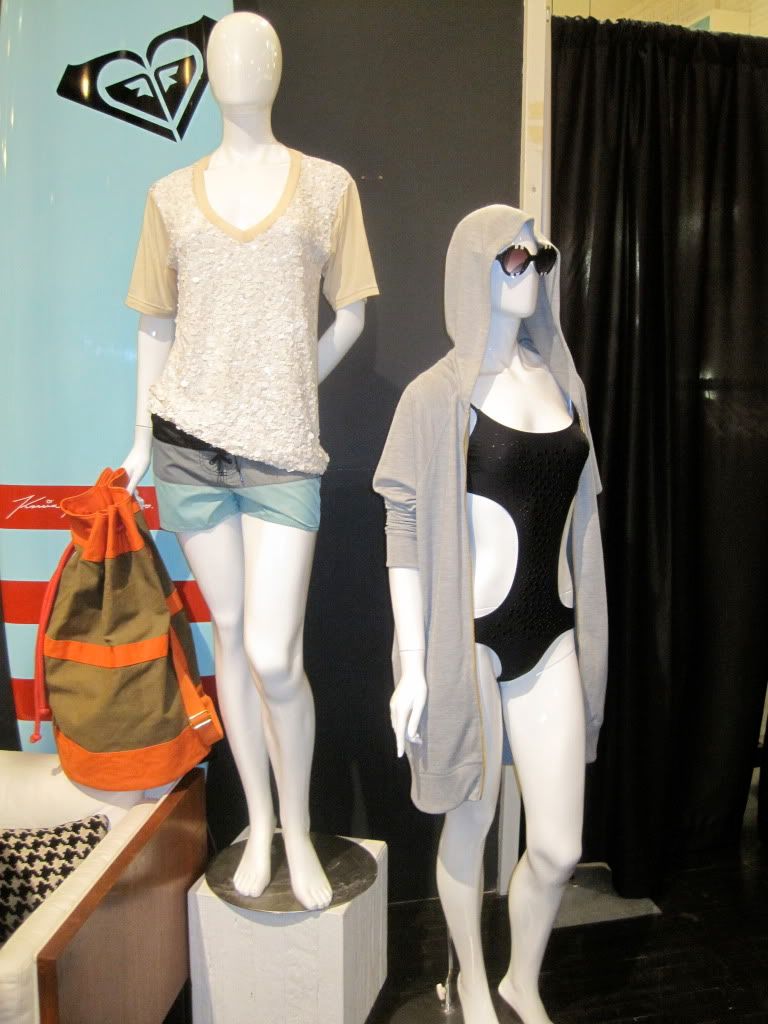 Surf inspired looks are super in right now. Proenza Schouler sent down a bevy of surf inspired beauties for Spring and Chanel just designed its own branded surf board. I now regret not learning how to surf while I was in Australia. I blame the sharks.
The Roxy/Cynthia Rowley collection launches exclusively at Barney's in NY and Colette in Paris in April and will eventually make its way into Roxy stores worldwide.