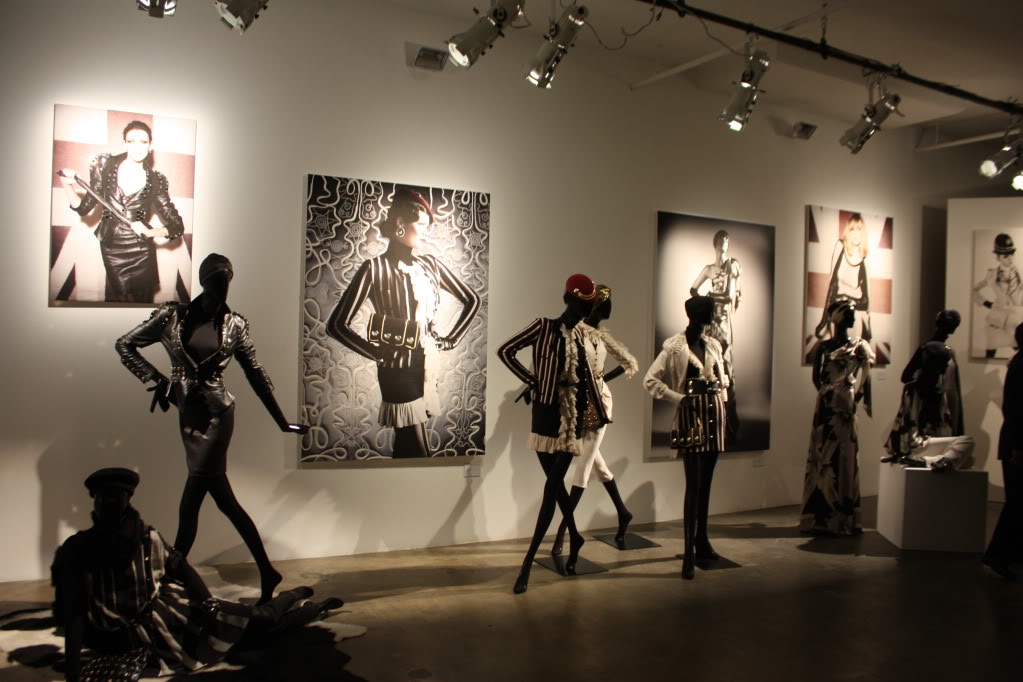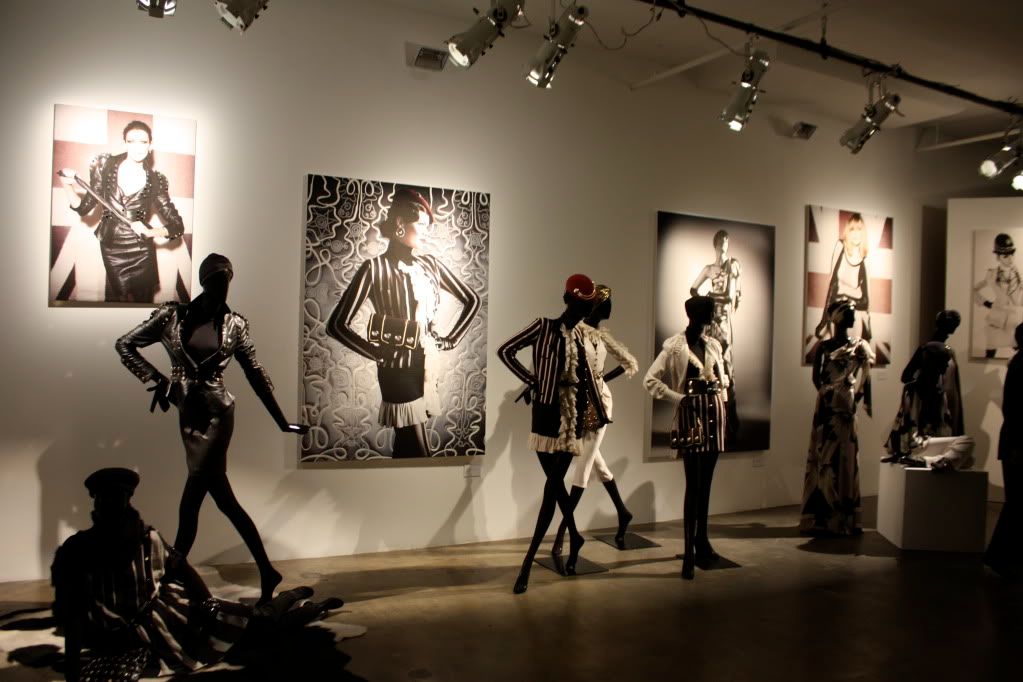 The Temperley presentation was hands down one of the most unique presentations I've seen this week. Going to a fashion art installation rather than being herded like cattle through the Tents was refreshing to say the least.
For Fall '10 Alice Temperley was inspired by previously unseen works from Norman Parkinson. Alice and photographer Adam Whitehead photographed 16 modern British icons in the collection to bring forward a true British point-of-view and glamour. Subjects included Sophie Dahl, Annie Lennox, and Yasmin Le Bon. Each photograph was blown up on canvas and was hand-embroidered and embellished using the same techniques as the collection pieces resulting in a three dimensional representation of each garment.
The coolest part about it was that I felt like I was looking at a retrospective, but was really viewing an upcoming collection. It made all of the pieces look vintage and almost timeless.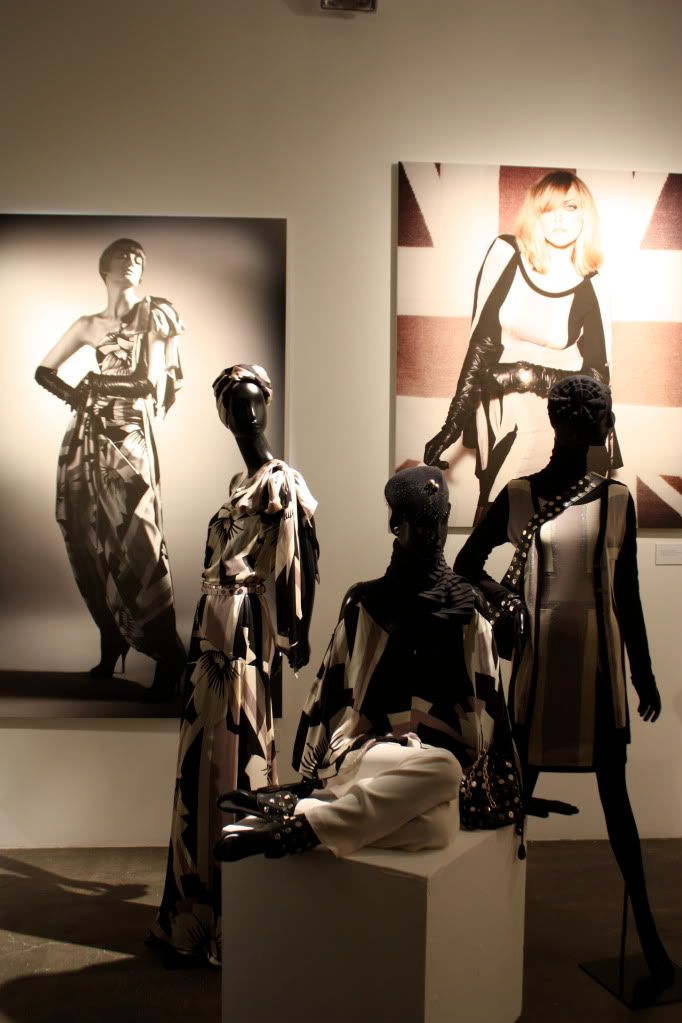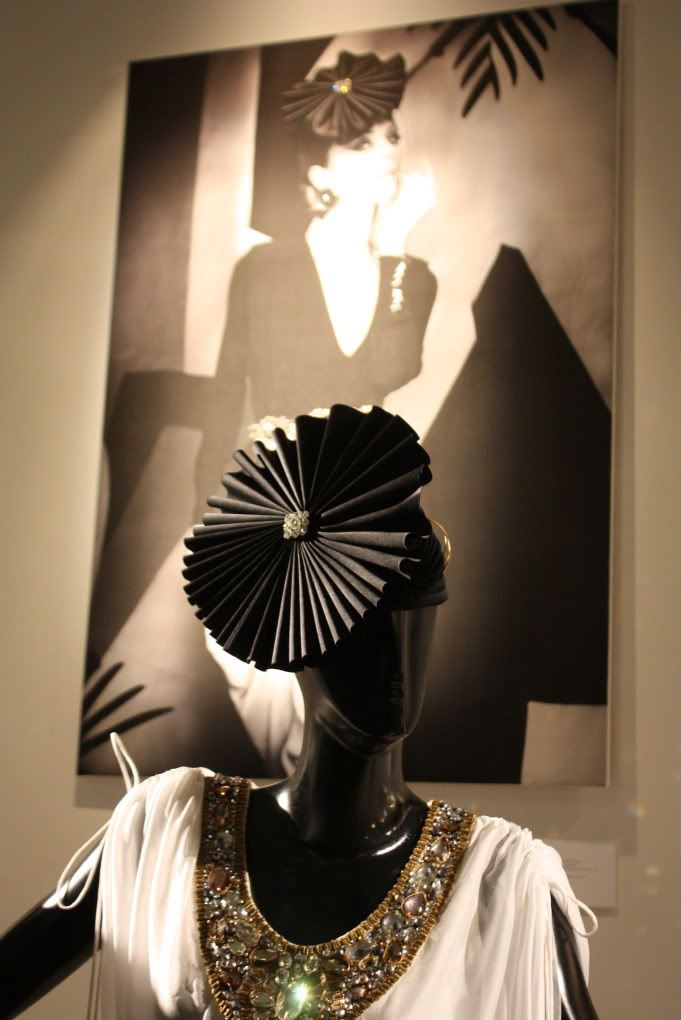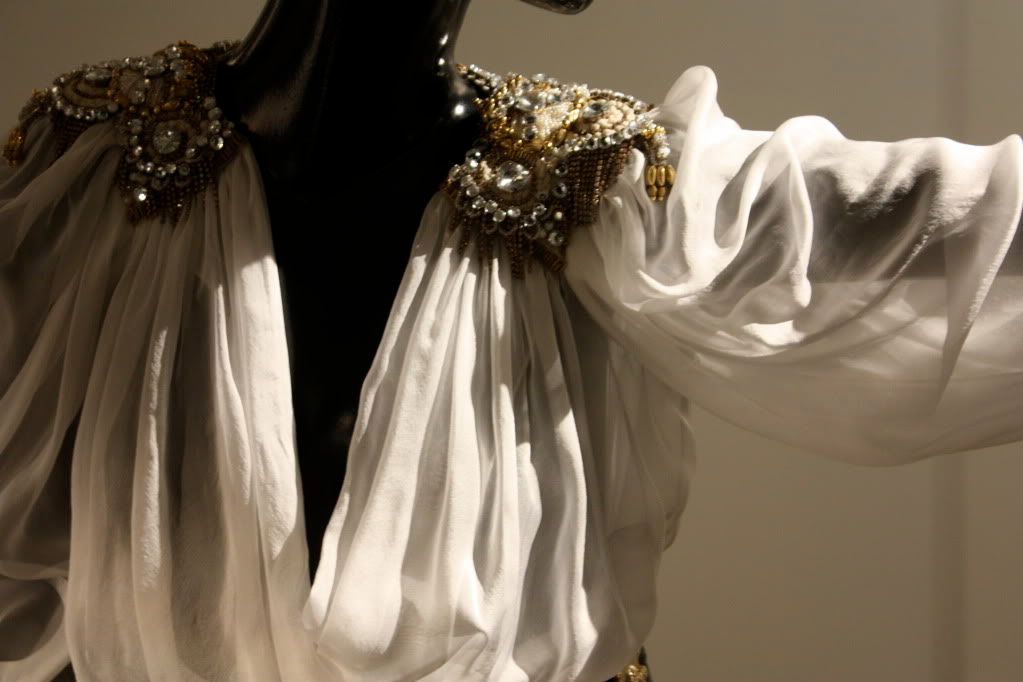 Each piece of art will be auctioned off this Spring in London and the proceeds will be donated to Oxfam to help support women in West Africa. So amazing!
xoxo,
SG