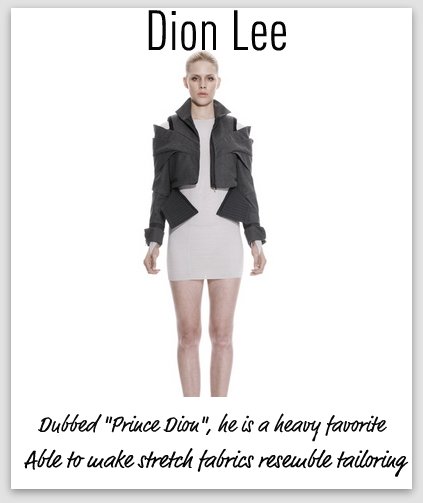 "When will we learn that we can't replace nature?"
I am very honored to attend LMFF as a guest of Woolmark. Not only is wool a sustainable and green fabric, but there are tons of new advancements being made to the fiber to heighten comfort, beauty, and function. If designers are re-evaluating what is really important in fashion (the clothes and the textiles rather than front row celebrities and unwearable garments) then there is no better fabric to put on your list than wool.
Wool has been a staple fabric in our wardrobes long before before rayon, polyester, and other synthetic fibers started clogging up our landfills. Australia is the world's largest producer of wool in the world and Woolmark is the the most recognized fiber brand in the world. Every year, the Australian Wool Innovation and Woolmark present a Designer Award to one of Australia's most innovative and fashion forward designers.
The awards ceremony is tonight and I wanted to take a minute to introduce all of the nominees. Since this will not be the last time you hear a lot of these names, you should start getting familiar. I had a chance to meet most of them at the kick off party and they all are hungry for expressing creativity, integrating in overseas markets, and re-defining what it means to wear wool.
Feel free to click on each image to go to the designer's website..
* The name "Prince Dion" relates to Prince Charles' 3 year campaign to familiarize everyone with the uses and importance of wool.
The winner receives $10,000, a sponsored trip to either Pitti Filati in Florence or Premier Vision Paris, and 12 months subscription to WGSN. Best of luck to all of the nominees!
Stay tuned for full coverage of the invite only awards ceremony hosted by Vogue Australia.
xoxo,
SG