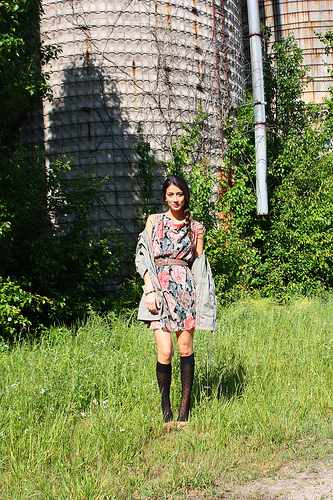 Thanks to Zimmermann for the beautiful dress! I love the lattice detail on the shoulder.. plus I'm a sucker for anything Australian as you all well know..
Just got these new Aldo shoes yesterday for only $90! I was in desperate need for a nude pair of platforms and these super high suckers will fit in with the rest of my shoe family just perfectly.
Anoraks, cargo jackets, army jackets, call them what you will.. they are the best thing to wear over your party dresses at the moment! And since the weather is still cold-ish here, I can still wear mine.. Thanks again to LOFT and no thanks to the weather for not being super warm yet.
Stay Saucy,
SG