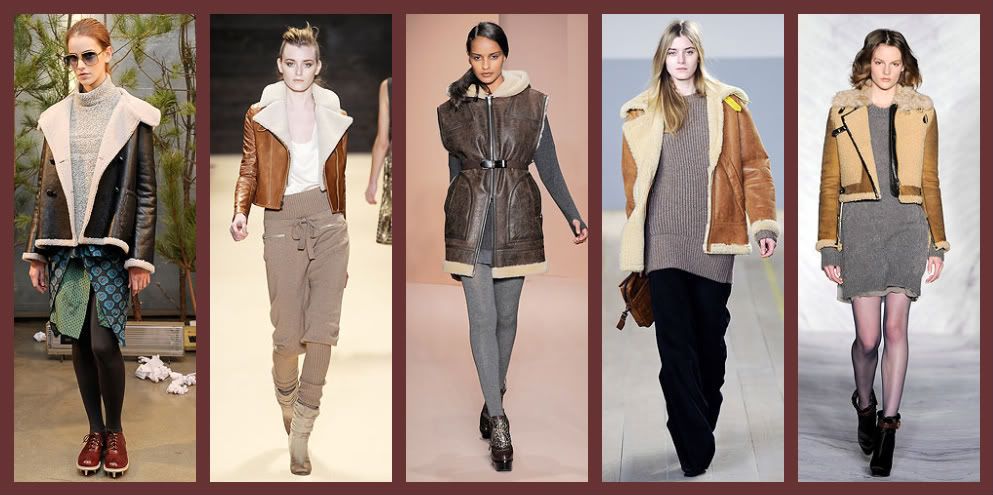 Boy by Band of Outsiders, Adam, Nanette Lepore, Reed Krakoff, 3.1 Phillip Li
m
Boy oh boy, so many cool outerwear pieces to choose from this week! With this winter being one of the coldest and snowiest in a long time, it's like the designers took a look at how people dressed in the cold and said: we have got to do something about this.
One trend that stood out was shearling and honestly, it has never looked so cool. I feel like shearling jackets are hard to feminize, but designers like Adam and Phillip Lim fashioned them in cute, cropped, lust-worthy silhouettes.
I am dying for one, but I'm also dying to not wear coats anymore so I am happy to wait a looong time to wear one.
xoxo,
SG