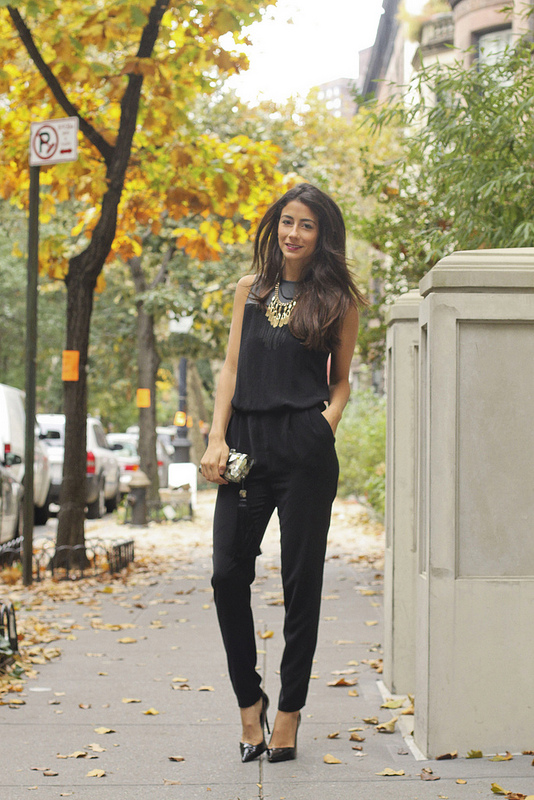 Jumpsuit: Zara, Heels: Theyskens for Theory (sale purchase last season), Necklace: Stella & Dot, Clutch: Rafe (similar)
If you're reading this, congratulations, you have power!   I'm currently stranded in NJ with no power and hoping to be able to get back on the island tomorrow.  Hoping everyone stayed safe with minimal damage.  We are hoping our beach house in south jersey isn't too badly bruised but the reports sound devastating.  Thoughts out to everyone affected.
Switching gears to something lighter, I wore this outfit to a StyleCaster dinner a bit ago and didnt get a chance to post.  I'm not usually a jumpsuit person but I was pretty surprised at the fit and detail on this particular one.  I really loved the simplicity and I almost didn't even go with the necklace.  I'm also not much of a Halloween person.  I dress up in crazy outfits daily so I prefer to sit this one out.  If you're really clamoring for something Halloween inspired then look at the pics above again, note the orange and black references, and pouf, I'm Catwoman. :)
Stay safe!!