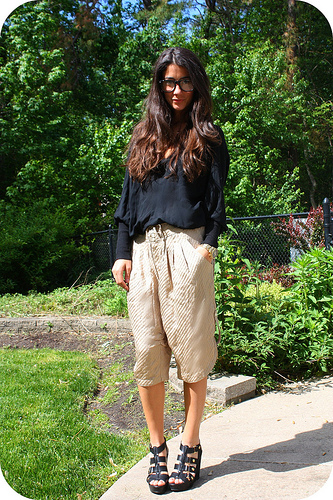 There are some days when I just want to be comfortable, casual, and wear clothes that feel like sweatpants. This whole outfit hits all of those things while also looking more chic than just throwing on my old Lafayette lacrosse sweats, which by the way I wear all the time when I'm at home.
The awesome thing about this top is that it's designed to be worn a few different ways, so you get a few different looks in one piece! I know these wedges are hard to find, but if you manage to get your hands on a pair you will live in them. For just $30 they are unbelievably comfortable.
I actually don't need to wear glasses, but I always see people that do wear glasses wear them when they want to be casual so it seemed fitting for today. They also are managing to cover up the droopy eyes that I've acquired from having such a busy week!
xoxo,
SG