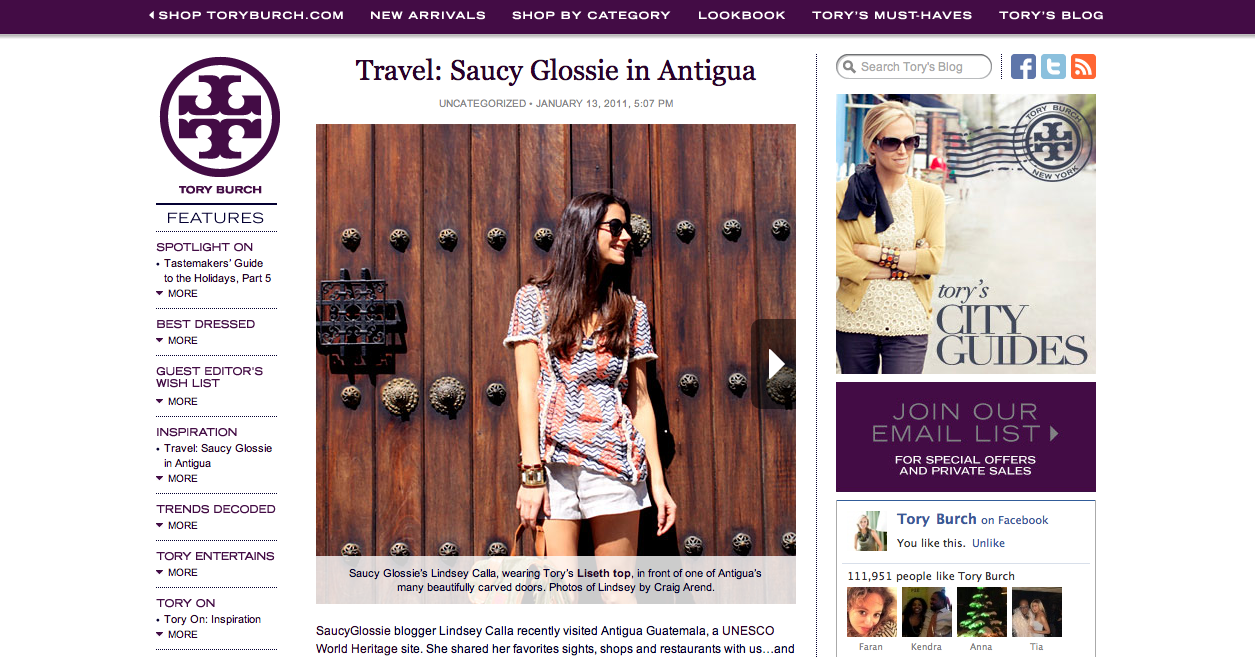 What I might love more than traveling to a warm destination is packing to travel to a warm destination.  I love resort clothes and I love things that look really global-chic.  When I saw Tory Burch's resort collection I immediately knew that it had to have a "moment" in Antigua.  I was very, very lucky to be able to cover my trip for Tory while being able to wear some of the collection and I made sure to document every last step on the cobblestone streets.   The post is live on her blog today so hop on over to check out some of my trip highlights and recommendations for Antigua!
Also, I just blogged about my workout routine and ipod jump-rope playlist on Stylesip!  I guarantee if you do this workout you will be in super shape just in time for bikini season! (yes, it feels sooo far away but it always creeps up fast so why not start now?)
Stay warm and have a great weekend!!