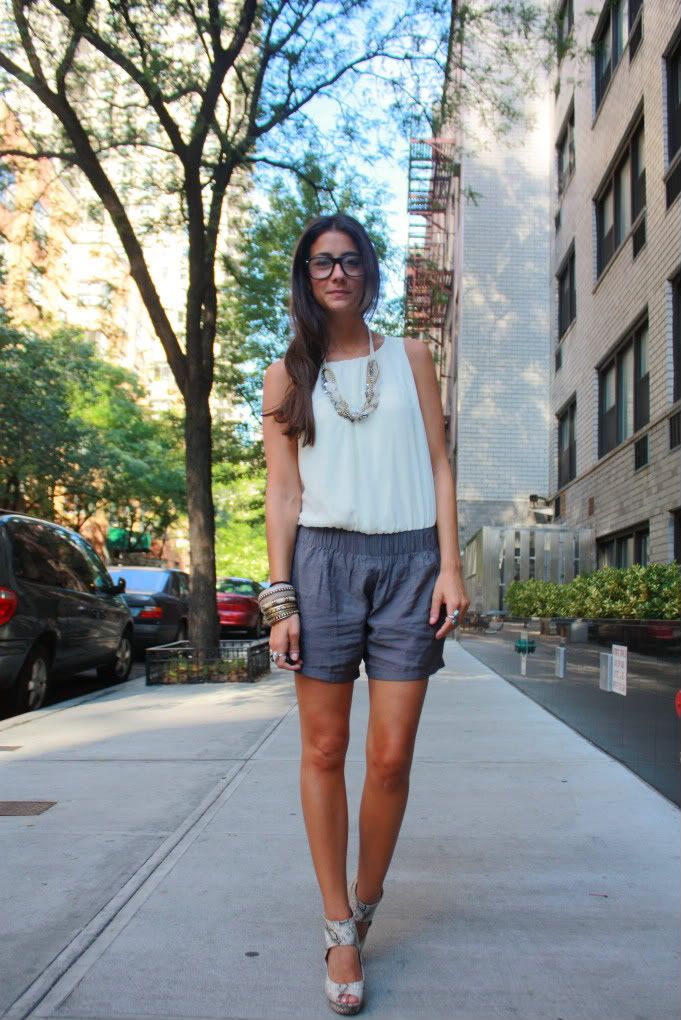 Romper and bracelets: c/o Lulus.com, Shoes: H&M, Necklace: LOFT
I am making a big effort to take more pictures in the city.  I'm usually running around so much that I never get a spare minute to take them nor do I actually have someone with me.  People did look at me a little strange when I put myself in front of a tripod on the sidewalk but I think weirder things have happened on the streets of New York so I'm not worried.
I just went to go see an amazing handbag designer named Kelly Locke.. more on the line later...and then met up with my friend Anna who is an amazing artist and designer and we are planning some fun things for le blog!  Stay tuned!
This romper is so perfect for the current weather: crisp, cool colors for a crisp New York day! (And by crisp I mean not 1,000 degrees and 100 percent humidity)
xoxo,
SG