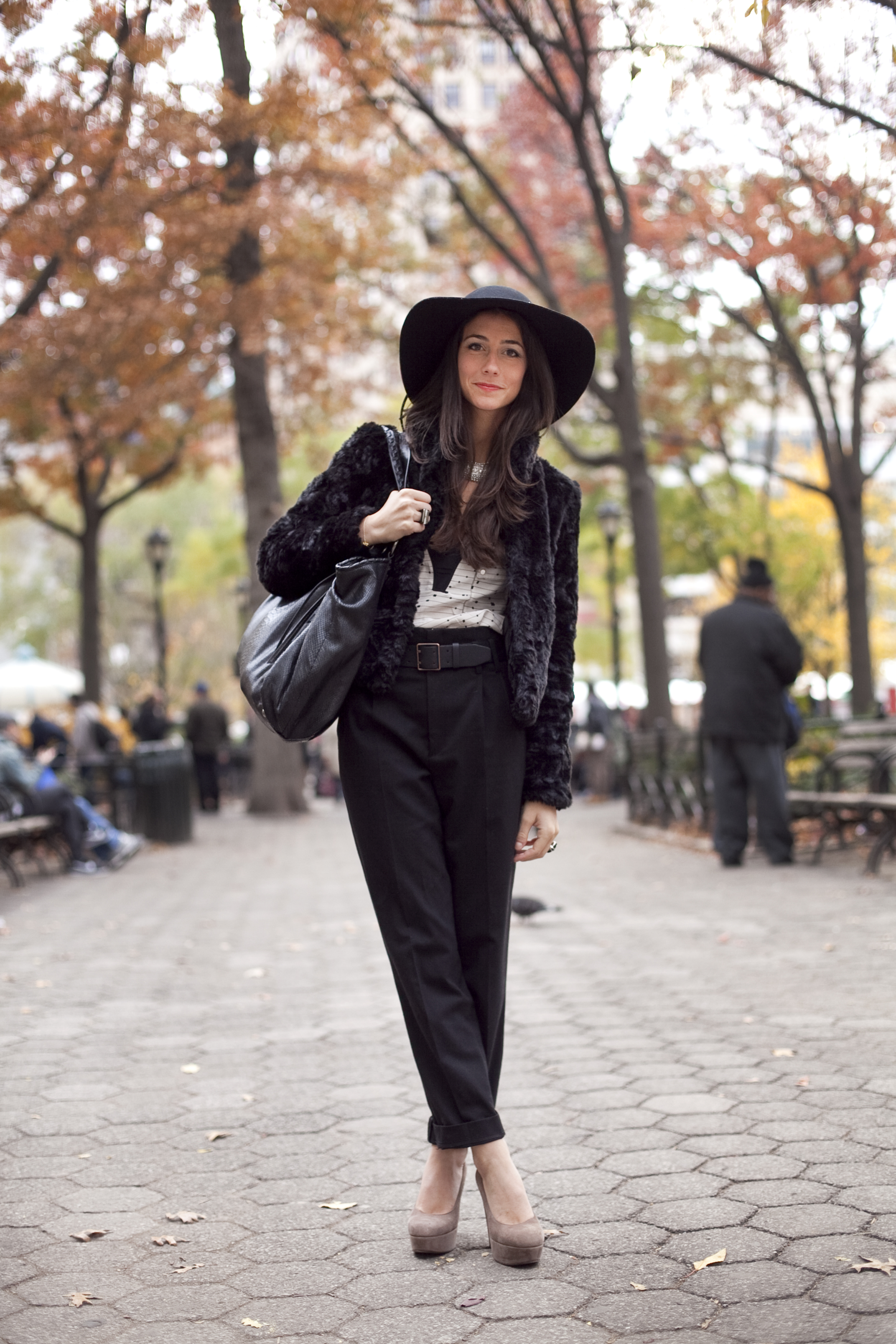 Hat: Jessica Simpson via TJ Maxx, Jacket: H&M, Top: Vena Cava for Aqua, Pants: Zara, Shoes: Marni via TJ Maxx (!), Bag: c/o Coach, Rings: Chanel and Coach Photos: Altamira
Rocking some new steals and deals in this post.  I somehow stumbled on a pair of Marni shoes and realized that this could be rare and I must not let them pass me by...  So, I put them on layaway (best thing ever) and gradually worked my way to having them on my feet.  To be honest I really didn't need another pair of platform pumps but I get really excited when I see something discounted.  Anyone else fall into that?
These pants are a bit hard to work with at times so it's all about proportion.  I could spend days in relaxed fitting, high waisted peg leg pants with a giant platform and a cropped jacket to balance it all out.
Weather is starting to get grey and I'm falling into black, black, black again... I'm going to try to not fall into that pattern this winter but it's tough!