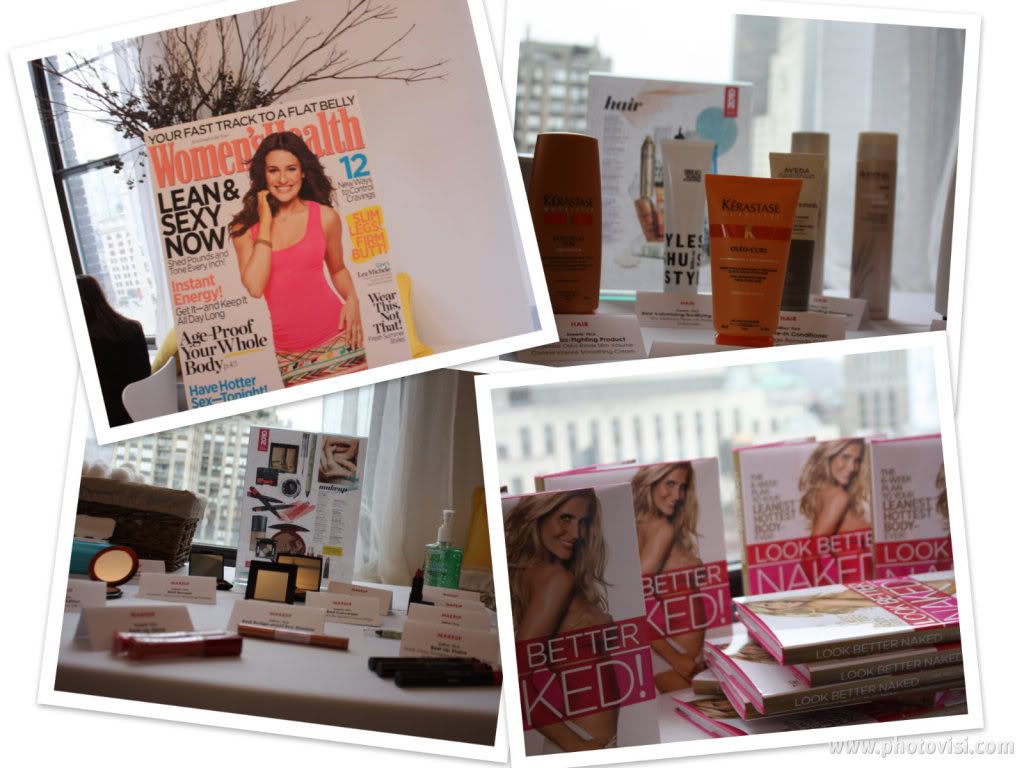 Last week I attended an event to celebrate the Women's Health Beauty Awards coming out in the June issue. I don't cover beauty events often, but I used to work with Michele, the Editor In Chief, at Cosmo so I had to come out to support the awards and her fabulous new book: Look Better Naked!
If there is anyone who knows how to look good naked it is Michele...well, let me rephrase that.. Michele has been creating, editing, and running content on health, beauty, sex, and relationships for years at Cosmo and now at Women's Health, which are two of the biggest books in the business, so I strongly believe any advice that she dishes out.
I guarantee you will love the book and will learn tons of new tricks to get, look, and feel slimmer and sexier in just 6 weeks! She even has a signature cocktail that you can sip without feeling it on your hips. It's a mix of vodka, St. Germain, seltzer, lime, and a few sprigs of mint..... Pretty much anything with St. Germain is a winner in my book!
Also, make sure you pick up a copy of the June issue (out May 25th) to see who won the coveted beauty awards! Spoiler: my favorite product that won is the Laura Mercier concealer duo!
xoxo,
SG