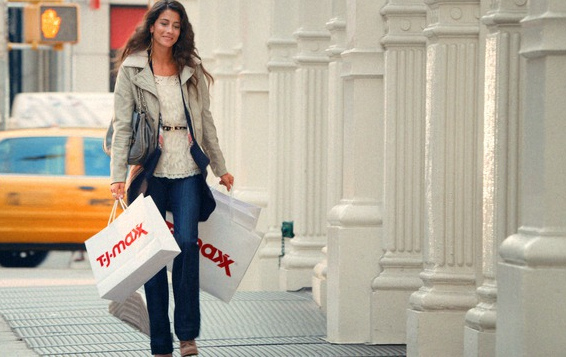 Since it's Labor Day weekend and everyone is hanging out reminiscing about summertime, I figured it was the perfect time to update you guys on how I spent most of my summer!  I've been hinting around this for a while but couldn't say until now!
You loyal readers know that I have a strong obsession for shopping at TJ Maxx.  This is no secret.  I shop there multiple times a week and am addicted to finding really awesome designers and saving a ton... but what was secret was that I taped a commercial and web series for TJ Maxx as their Maxxinista for Fall '11!   This is pretty much my dream project.  I can't think of anything else that would make me more excited in life.
Above are some teasers from the commercial that stars airing tomorrow!  You'll be seeing this a lot so I apologize for invading your living room.  The first one airs tomorrow night on A&E during The Glades.  Then, you can also find it on the season premiere of Dancing with the Stars and Pan Am, as well as on shows like Glee, Modern Family, and networks like Bravo, E!, etc etc.
There is also a web series that will be airing weekly on the TJ Maxx FB page and a variety of other pretty awesome websites.. It starts next week so I'll give you guys a heads up on that part early in the week.  There are a TON of other really cool things happening with this that you'll love (think store signage and barcodes that you can scan to get to the videos).  It's a lot of information so I'll let you get back to your weekend and keep you all updated next week!