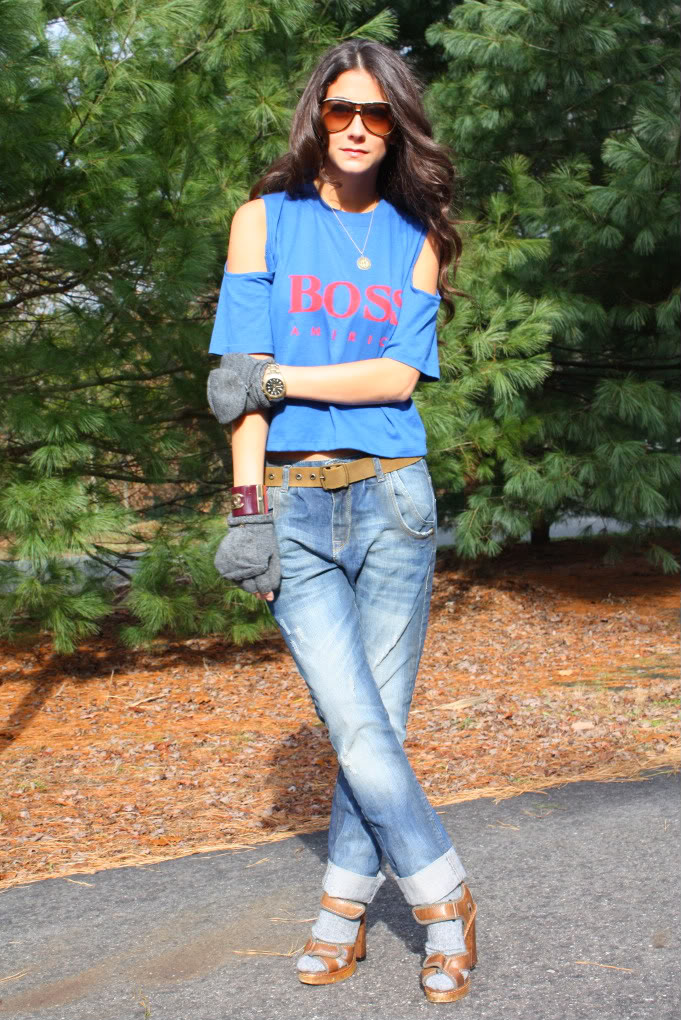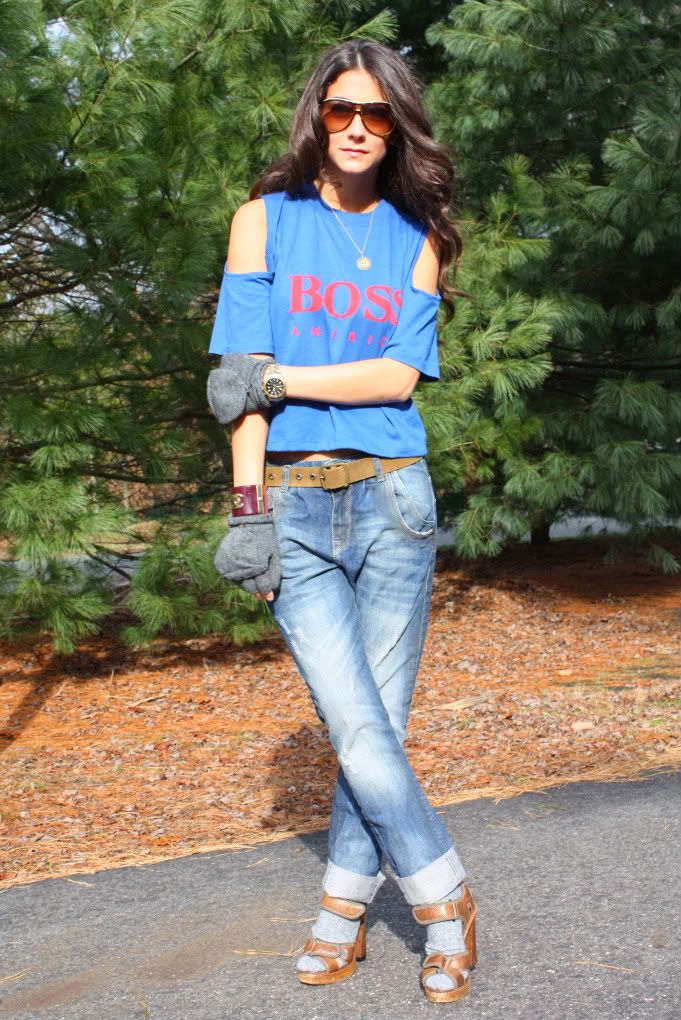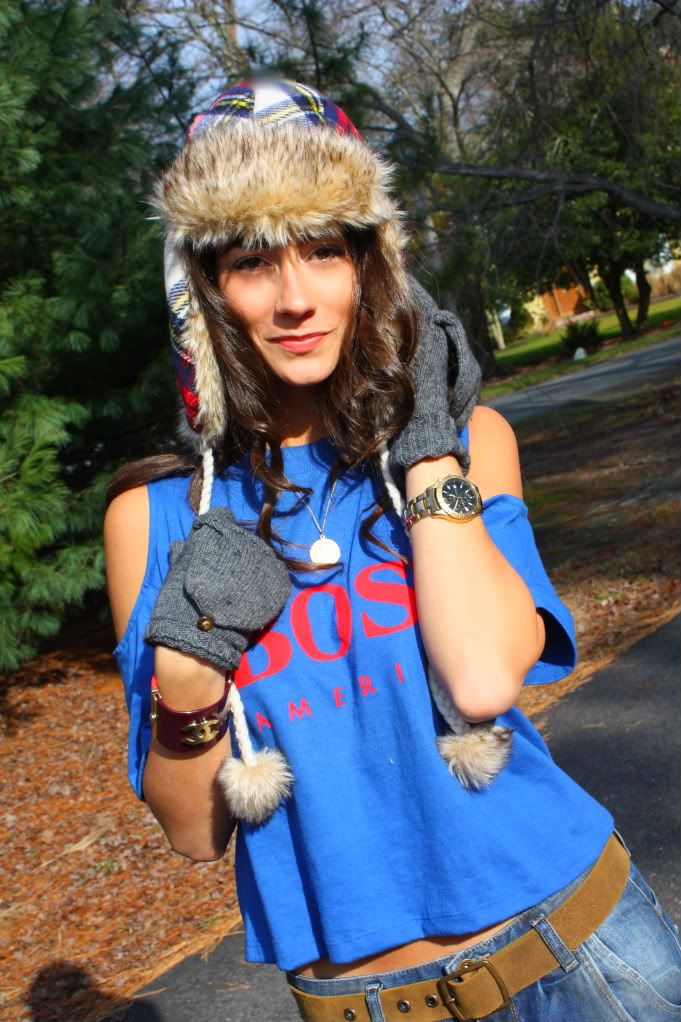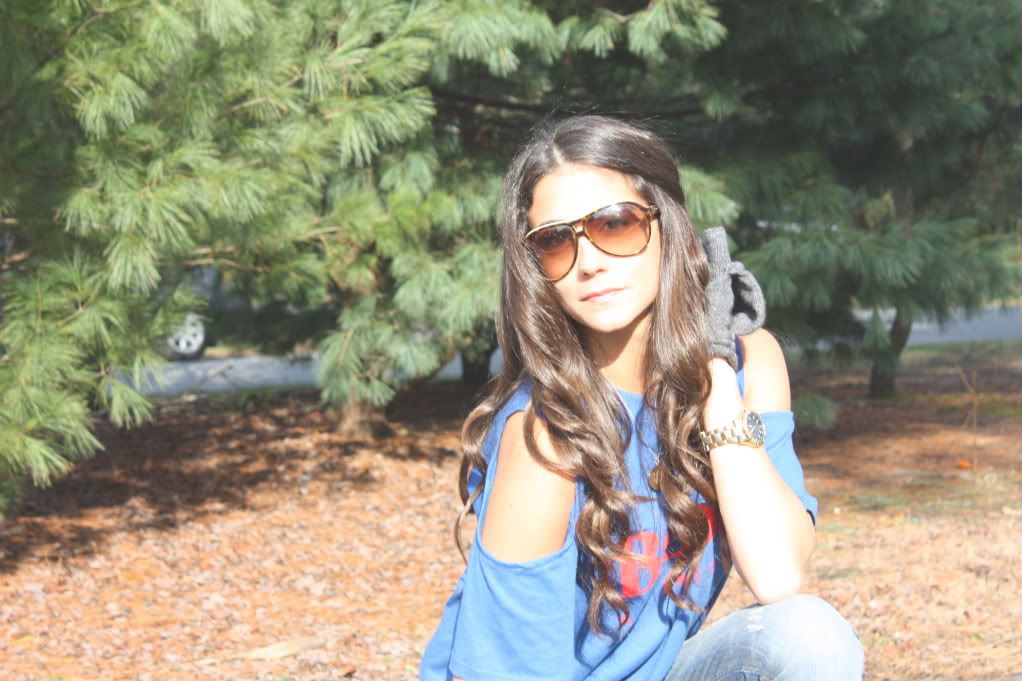 Yesterday I stumbled upon an
LF Store
in Ft. Lauderdale on my way to the airport.  I immediately fell in love with all of their vintage cut out tees!  I wanted to throw this look together like the Fall 09
DSquared
show.  Their collection was an hommage to street and celebrity dressing and had a ton of beat up jeans with girls holding Starbucks cups and glossy magazines.
I also love the new 
Glamour
cover with
SJP
and the way she is crouching down in her, what else?
Dsquared
jeans.. such a pretty cover!
On moi:
Jeans: Zara, Shoes: Chloe, Socks: J.Crew, Tee: LF Stores, Cuff: Chanel, Hat: American Eagle, Sunnies: Marc Jacobs, Belt: Topshop, Watch: Fossil outlet, Gloves: J.Crew