I put a year of hardcore Ashtanga practice in to learn the sequence and grow but lately my body wants to respond to something new. My shoulder was weak for about a month so I really gave myself a break and took it as a sign to pause and review. In between chiropractor appointments I soaked in hot mineral springs, plunged in the snow melt river and did some light yoga and focused more on my legs with hiking uphill, etc. All of this time gave me some time to rethink my routine and how it's serving me mentally and physically. I know my practice will be a long journey so I won't stop including it in my routine but there has to be something else to mix in to keep my energy and motivation pumping. Some people say repetition is everything and some say it's all about never doing the same thing, but I think the sweet spot is finding diverse repetition. Can you keep your body guessing while also sticking to a routine?
Stagnation fears this.
I head about a new studio called Body B Fit that opened up in New Orleans through friends who have taken the owner's bootcamps for years. A handful of classes in and I am so hooked you guys! Here's what it's about:
Boxing. Versa Climber. Megaformer
25 minute high intensity
Airconditioned (I mean, it's summer in Louisiana!)
The owners, Brandon and Laura, set me up with a plan to combine all three of these methods to help build more muscle and lean out just a tad in trouble spots. I never could get into the Kayla Itsines style of working out. All of those jumps lunges and jumping squats kills my joints. It's way too high impact for me right now plus you really have to motivate yourself and pay attention to all these documents. All of these workouts are high intensity and low impact. The Megaformer works a really long, lean body in a slowwwwww high intensity way. What do I mean by that? It's 25 minutes of transitioning between moves quickly but dragging out each lunge, squat, crunch for 4 long, treacherous breaths on a moving platform. It reminds me of ashtanga in that way where you can't cheat your own breath and it makes you really savor the burn. Slow twitch, fast twitch, fat burning, muscle building, hip hop music blasting, it's all completely refreshed my outlook on working out and my energy level is up.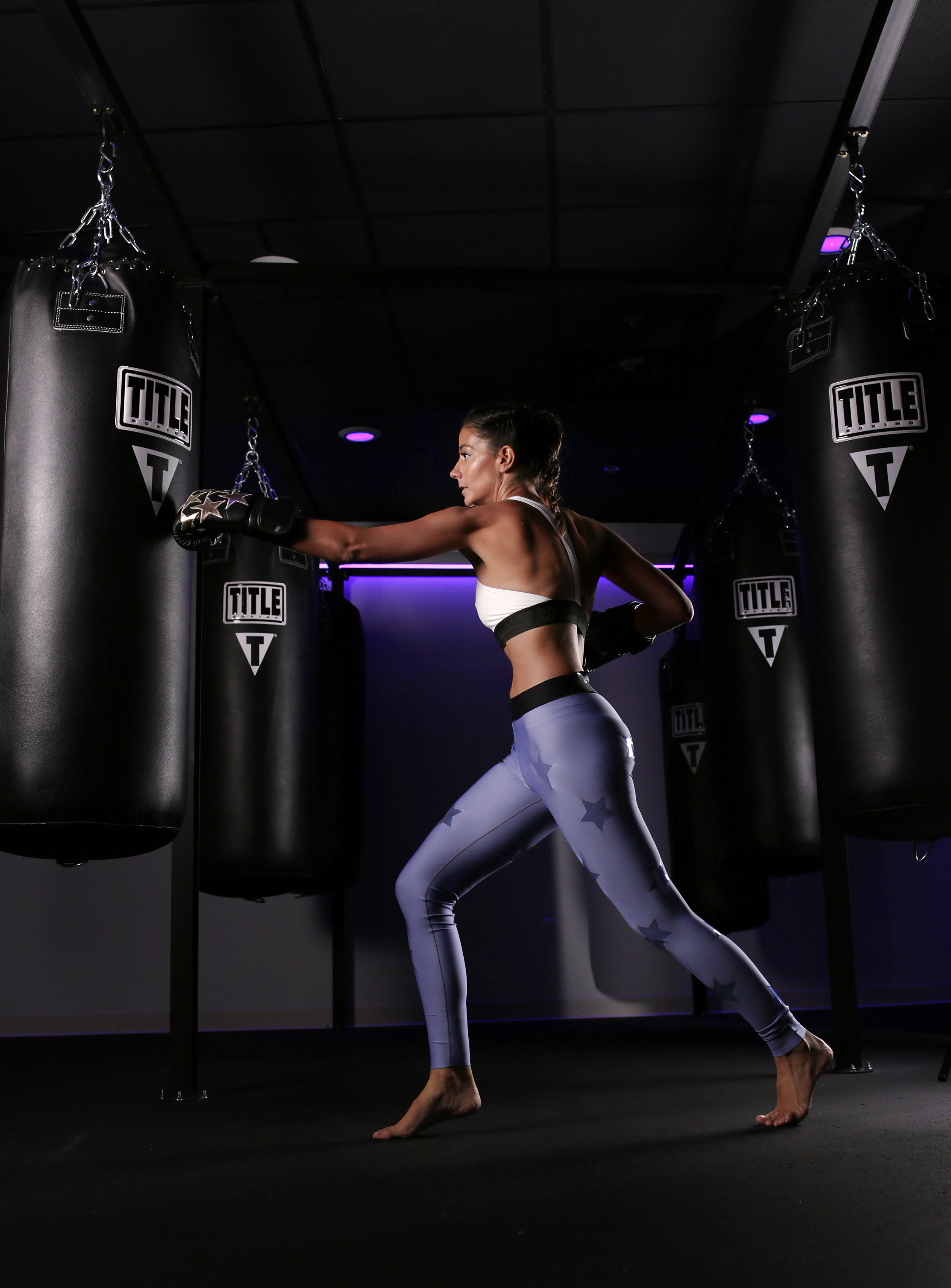 Strength, confidence and coordination
Slow resistance and balance conditioning
So basically it's designed so you can go and take any of the three classes either solo or combined back to back. Currently my routine looks something like this:
Monday: Ashtanga Yoga practice (1.5 hr)
Tuesday: Megaformer (legs and abs), Versa Climber
Wednesday: Ashtanga Yoga practice
Thursday: Boxing (heavy on the arms)
Friday: Ashtanga Yoga practice
Saturday: Megaformer (full body), Versa Climber
Sunday: Off/ Foam Roll
There's about a mile round trip walk to each of these as well. Each muscle group is getting rotated and my body wakes up being challenged by something new. It's pretty hard to find a reason to not go to a 25 min class. It's 25 minutes! I can go and be home almost within the hour. Time efficient is so refreshing! It's a unique way of approaching a boutique fitness studio and I'll check back in soon on progress. I just turned 33 so my body is starting to want to hold onto to things in places I've never had issues with before so I'm trying to reboot my body and get that metabolism firing up again. Maybe like I was 20 again. Ok, that might be a stretch but muscle is and curves are gorgeous and working out should be empowering. Keep focused and stay the path!