Nothing makes me happier than paddle board hair. It's full of salt, perfectly textured and takes my subtle wavy texture into a full curl. I sort of stumbled on a really easy way to achieve this without a curling iron while I was in Antigua. I had my hair tightly braided while it was wet and full of ocean water. It was in two french braids down each side with a braided bun at the bottom. I left it overnight to dry and in the morning when I took it out I looked like Lion Babe. All of these photos were taken that next morning. I just left it natural and didn't even bother touching it up with a curling iron, in fact I don't even think I packed a curling iron on the trip.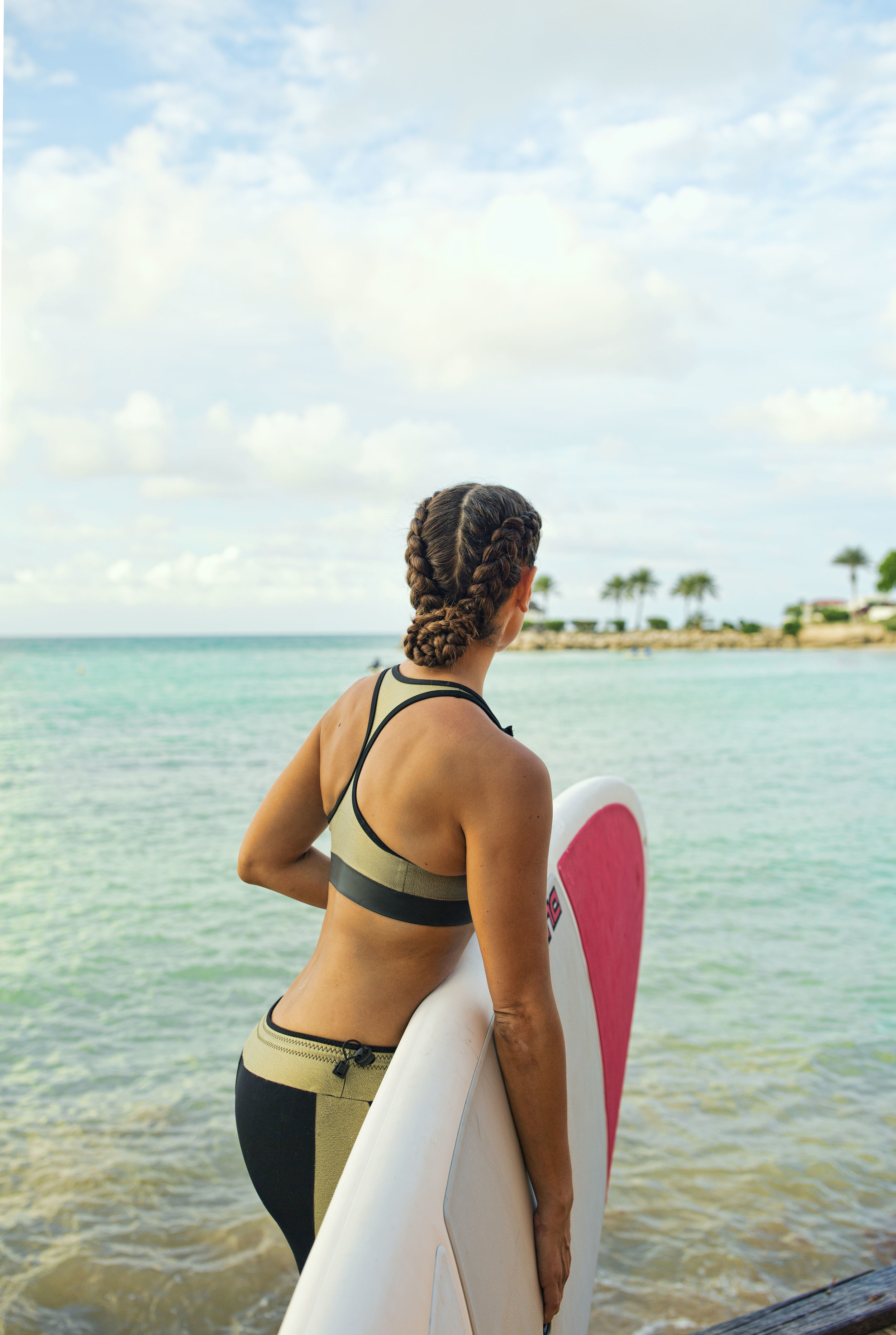 - Don't wash your hair for a few days. The extra oil help set this texture. If you really think it through ahead of time I would wash the last time with a curl shampoo to encourage waves (I like Pantene)
- Invest in something that has natural ocean salt. Wet the hair and add the salt spray to wet hair. I'm a really big fan of Captain Blankenship's salt sprays, especially the one that has shimmer. They have natural Atlantic Ocean sea salt in them but they also have aloe vera in them so it doesn't dry it out too much.
- Braid your hair into really tight braids while it's still wet.
- Sleep
Sounds easy and obvious but honestly I aways put the salt spray in and then tied it up in a bun or let it air dry and my curls just didn't want to come out. This helped tremendously to bring that curl back out in my hair and really set it.