The ultimate summer is a summer filled with travel, adventure and a balance of some downtime in between. My workout schedule, along with my hair and skin, all take a beating with all of the seasonal and travel climate change. One day I'll be on a flight to the dry landscapes of the mountains and the next I'll be swimming through humidity on a really balmy New Orleans summer night. I know that multitasking my skin care routine is effective by using one product that helps target multiple problems but it's a gamechanger when I started to approach my hair this way. I literally don't have the room in my suitcase to lug tons of bottles around.
I've been telling you guys about Pantene's new shampoo formulas, the ones that give back, for a while now and I recently added a different one to my regime that helps me multitask called The Ultimate 10. After always using the Daily Moisture Renewal, which I still love, I started to travel with the Ultimate 10 Shampoo and Conditioner and it cut down on my products entirely. It adds moisture and also combats a host of 9 other issues resulting in more softness, strength, smoothing, shine, frizz control, repair, heat protection, manageability and reduced flyaways. Phew!
I put it to the test for a day at a friend's super gorgeous new pool house Uptown on a super hot summer New Orleans day (yup, the humidity has officially set in!). I've been dying to try this French rope braid for a while so I had my ever talented friend Marianna come along to capture it with a few girls here in town who have killer braid game. I'm completely pumped over the results of this one and I think this style makes for an awesome update to the inside out french braid. There's so much strength in the look of a rope twist. It's actually a two strand braid but it's similar in steps to a typical 3 strand french braid. The hair has to be really healthy and strong to hold it together. It's also important to not have super layered hair for this one or you'll end up with pieces sticking out.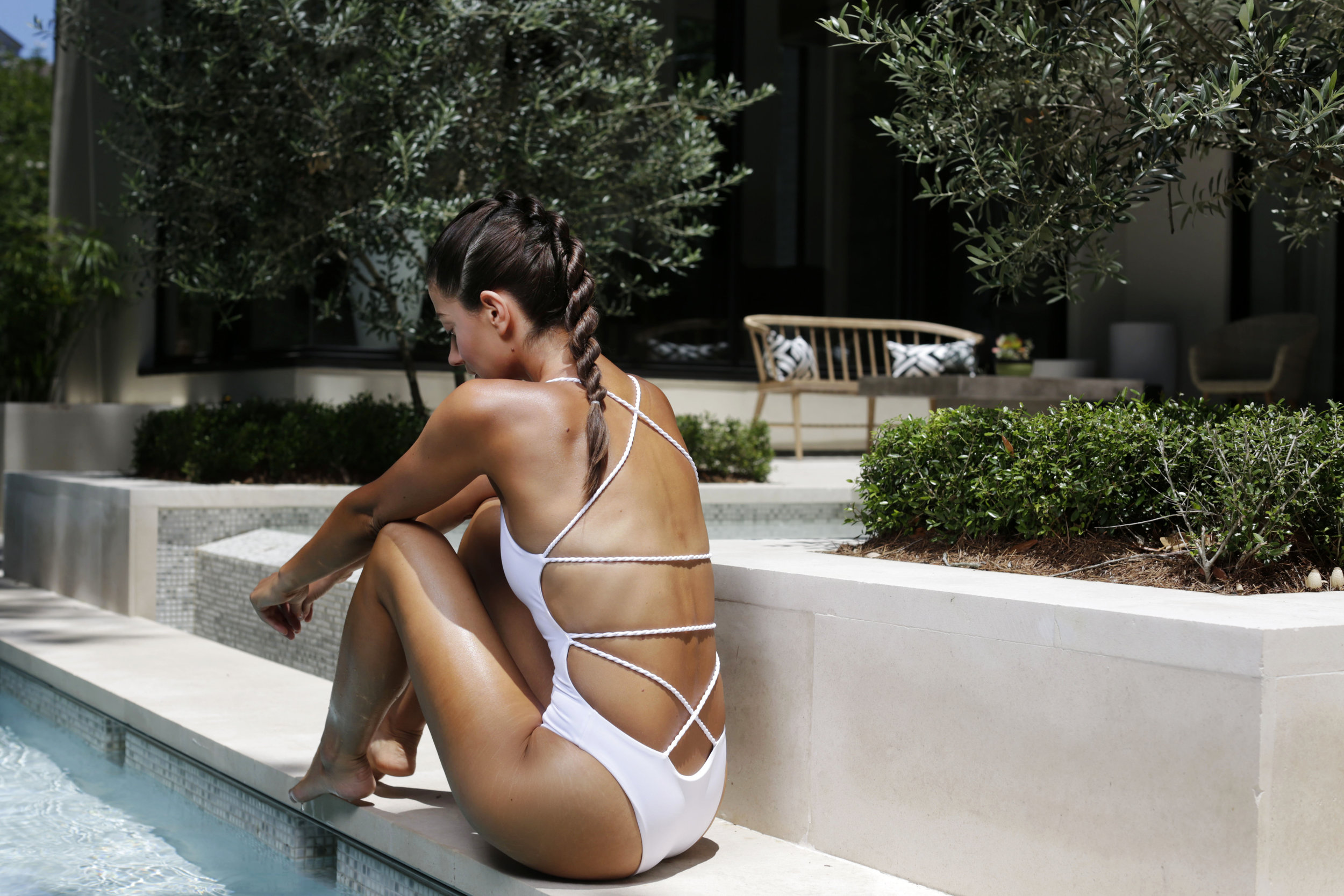 - Healthy hair
- Rocking one piece
- Hair elastic
- Comb
How-To Steps
I prepped my hair the day before by washing it with Pantene Pro-V's Ultimate 10 Shampoo and Conditioner. The new formula in the shampoo helps to strengthen my hair to the core by adding lipids and antioxidants back into my hair, and leaves it more manageable and ready to style
She started by flat ironing my roots and hair to prep. *Plus, the shampoo helps protect against heat damage so iron away!
Next, grab one of those fine tooth combs with the pointy end (there's probably a technical name for this!) and begin to grab a big front section of hair as you would in a French braid to start
The key here is youll only be splitting the hair into two strands rather than making three sections
Take each strand and twist the strand to the right (clockwise) a few times to generate the twist.
Begin to grab hair from each side to add in to your two strands. You can switch your grip on each side to make adding the hair easier. Every time you add hair into a stand youll want to twist it clockwise
Now twist each to the right again and cross those two sections over top of each other creating the French twist rope. Continue to add sections of hair from both sides each time you twist
When you make it to the nape of the neck it's really important to twist really tightly so the braid doesn't droop.
When you run out of hair to grab here and have twisted tightly, just continue twisting each strand clockwise as you twist them over each other creating the rope twist.
Secure with an elastic
Perfect shiny, soft, smooth braid for summer!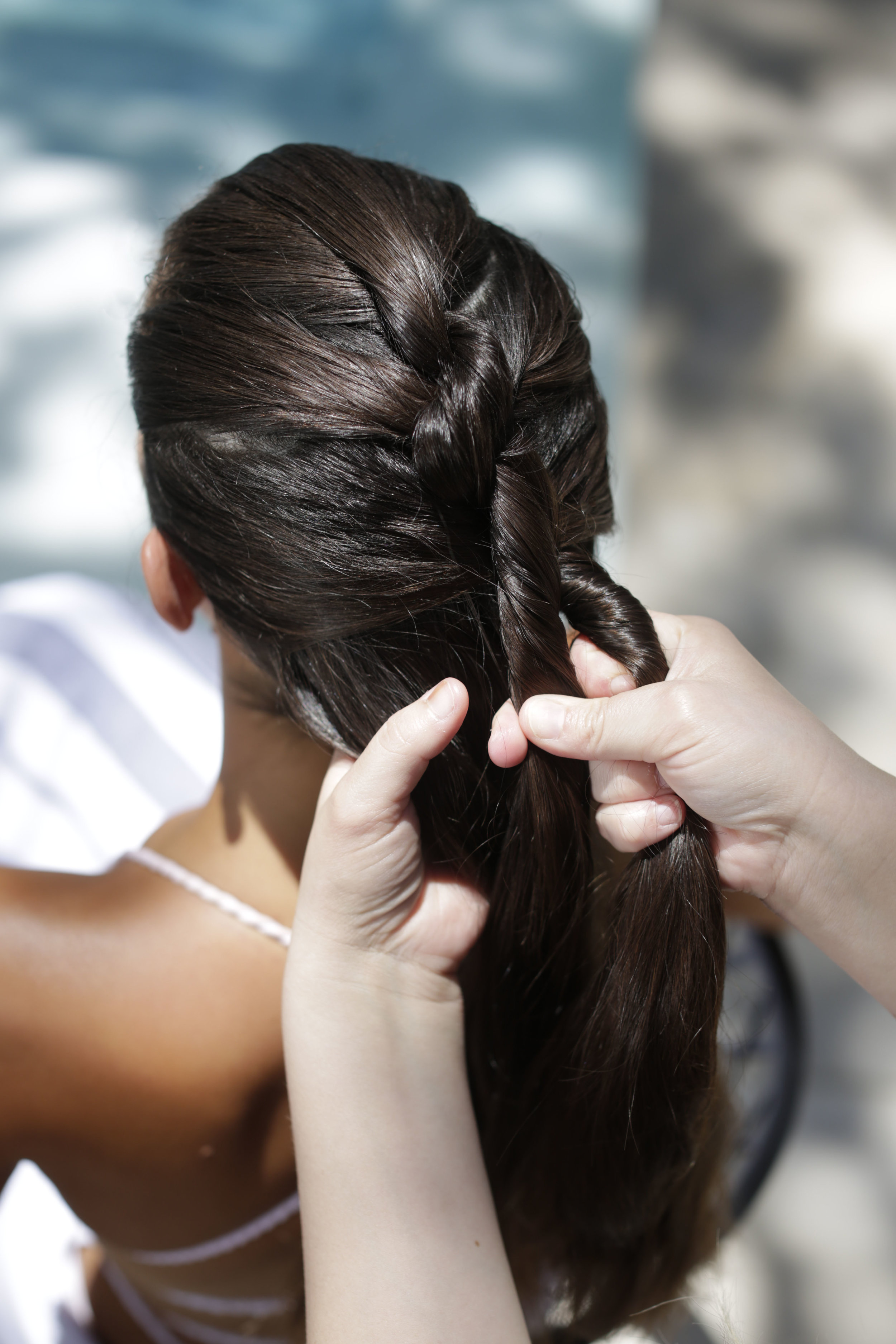 Grab a section of hair while keeping your grip on the right hand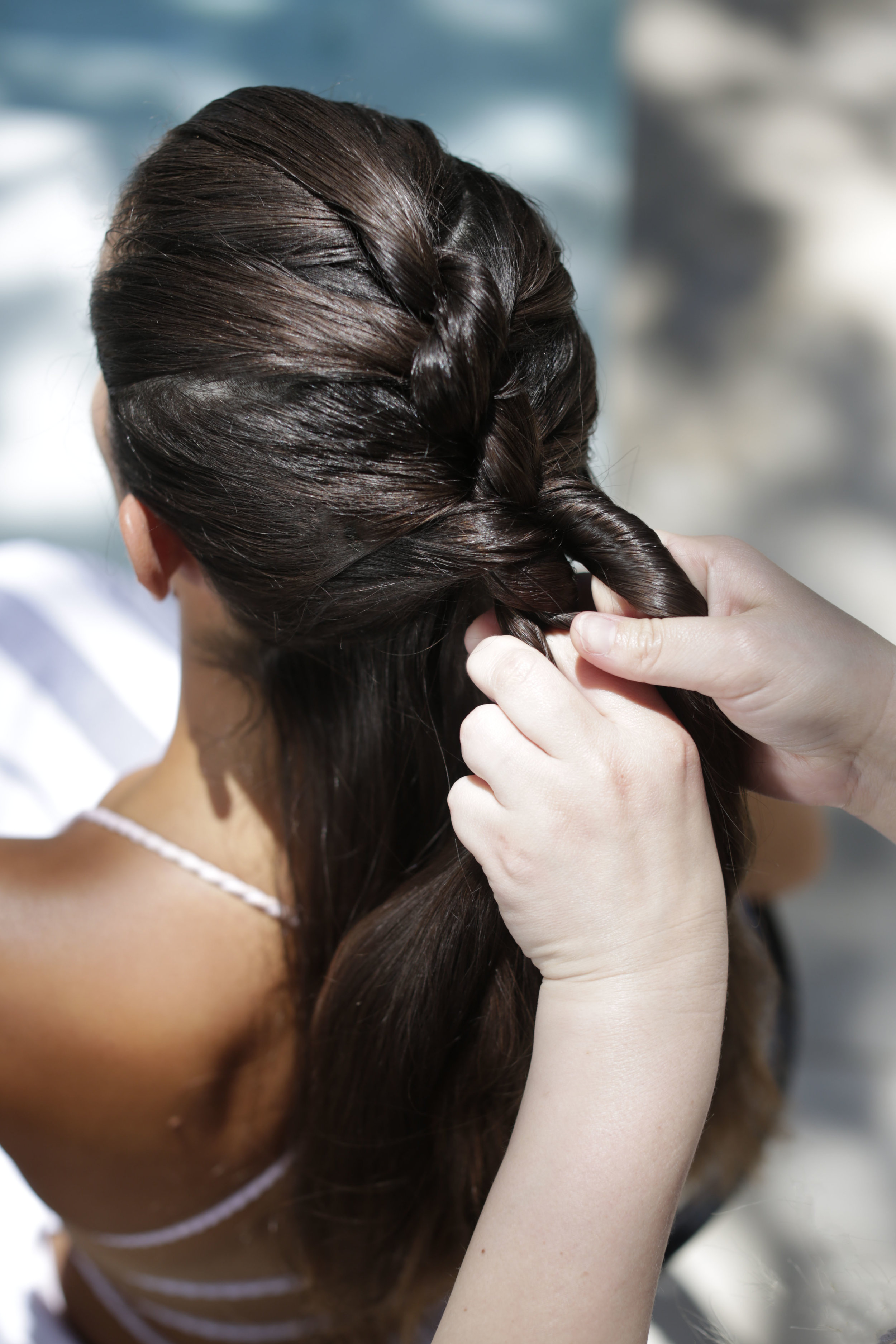 Twist that section of hair clockwise a few times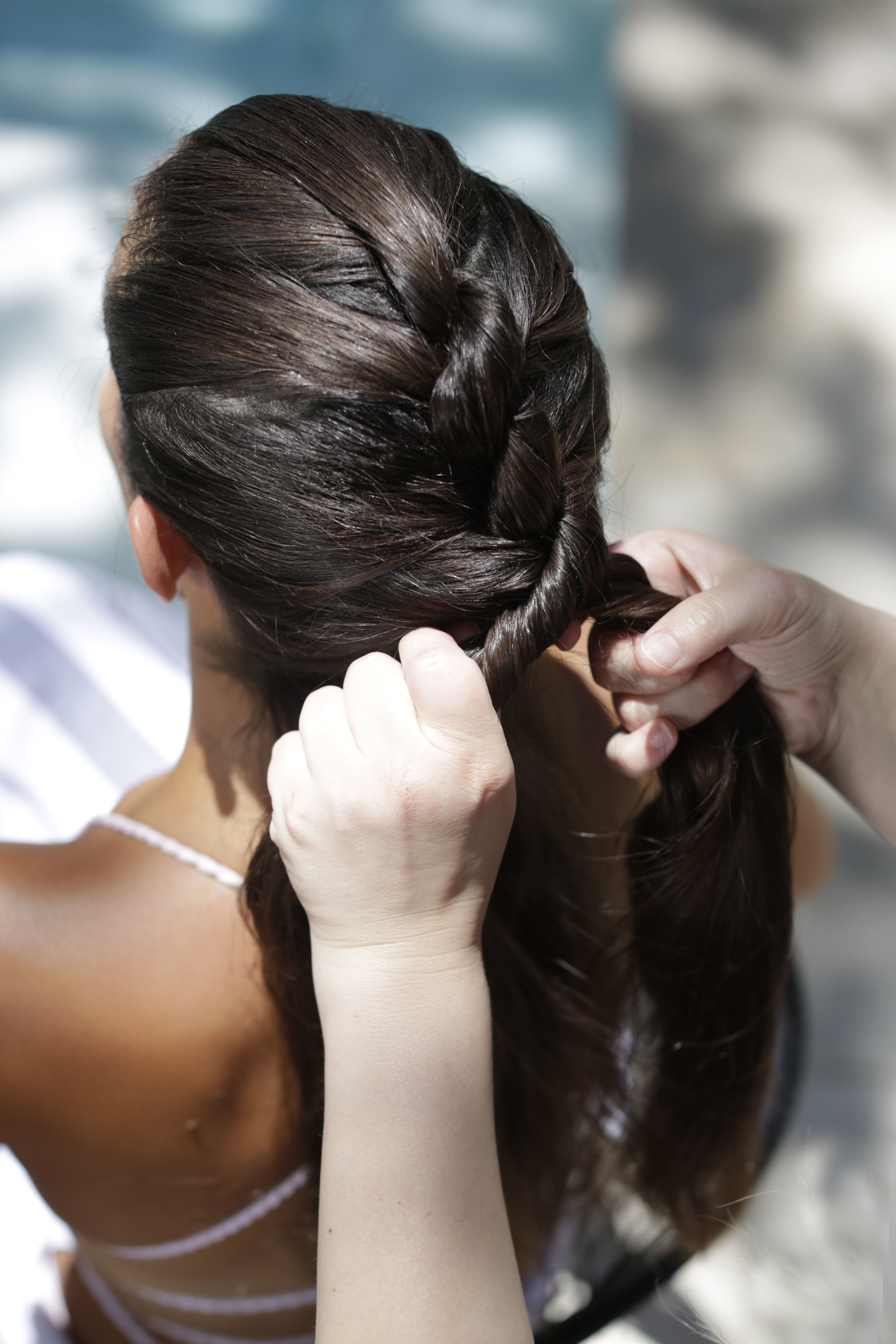 Tuck the twisted left strand underneath the right hand. Switch your grip and repeat on the right side
When you get to the nape of the neck and have grabbed all hair, make sure to pull both strands tight to avoid a saggy braid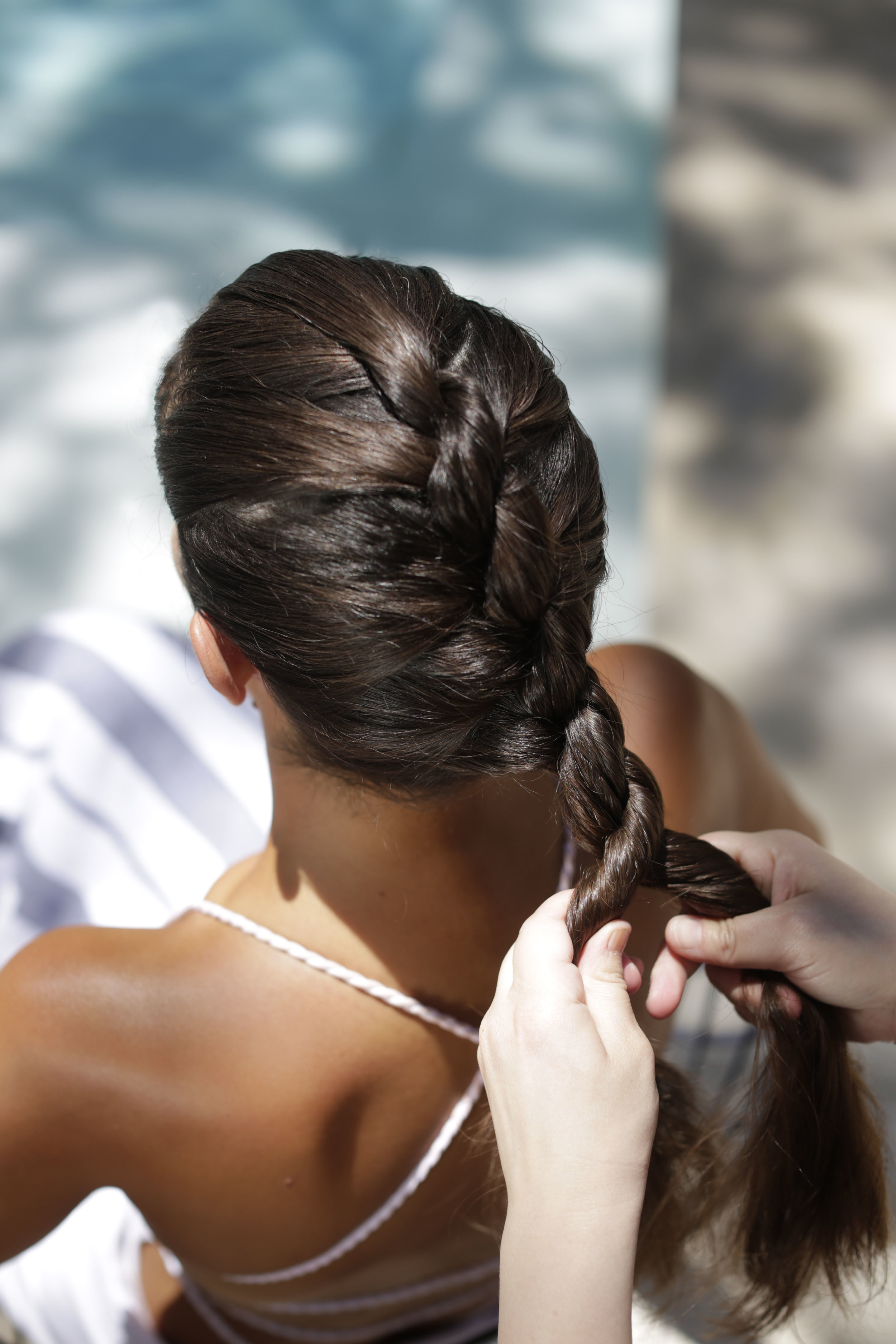 Twist each strand of hair clockwise as you wrap them around each other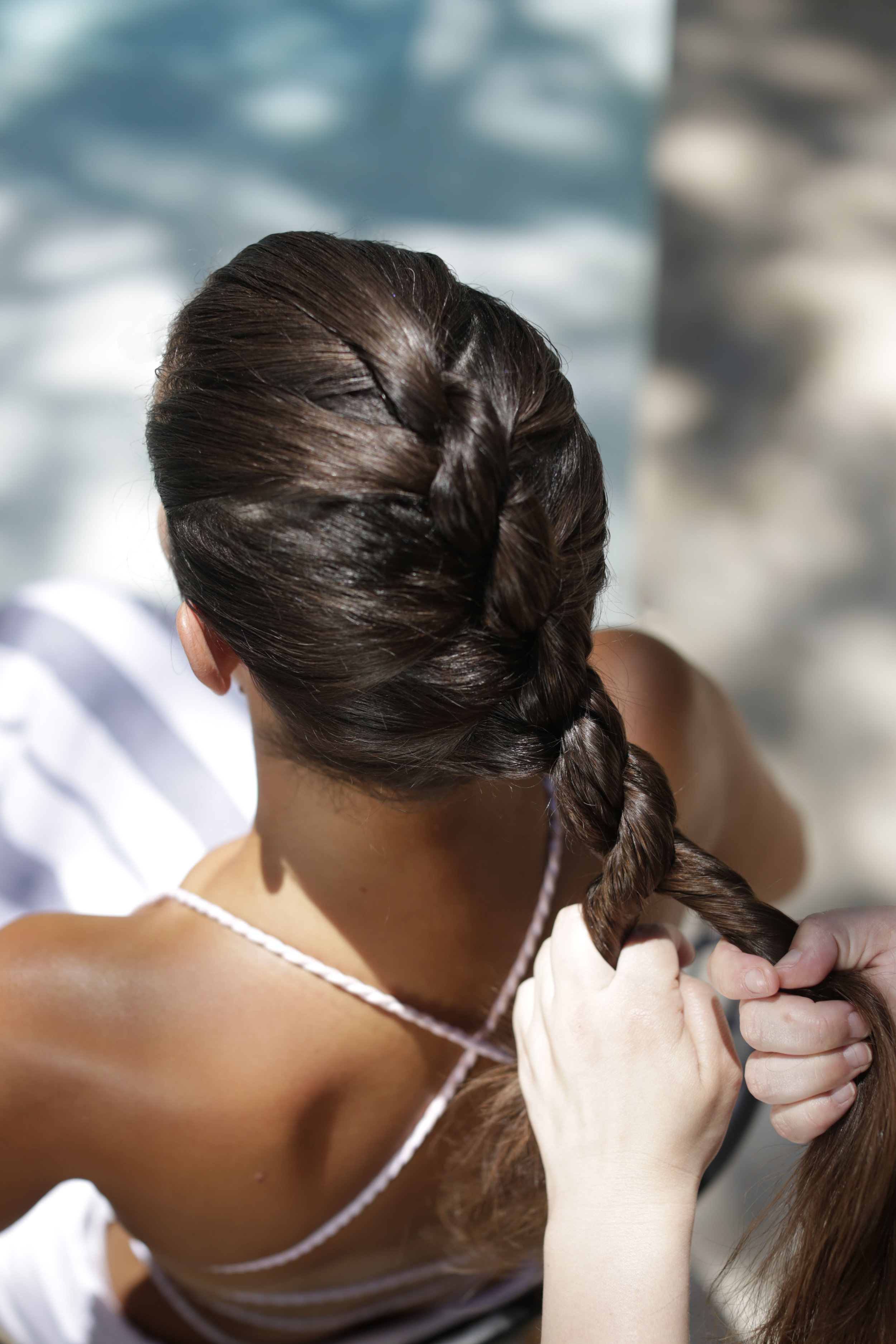 As you twist the hair clockwise wrap each strand around each other creating the rope braid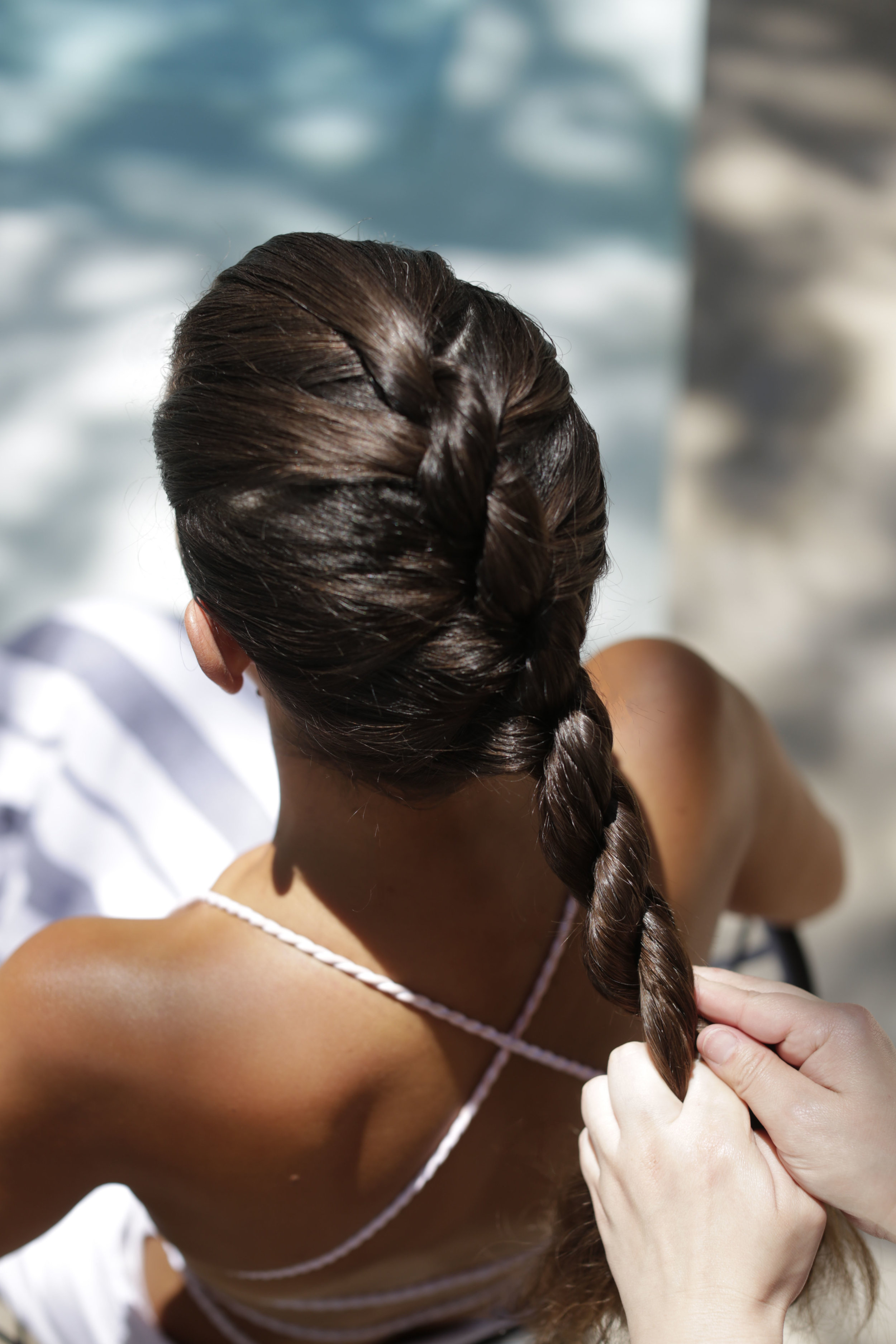 The braid should begin to look like a rope (yea!)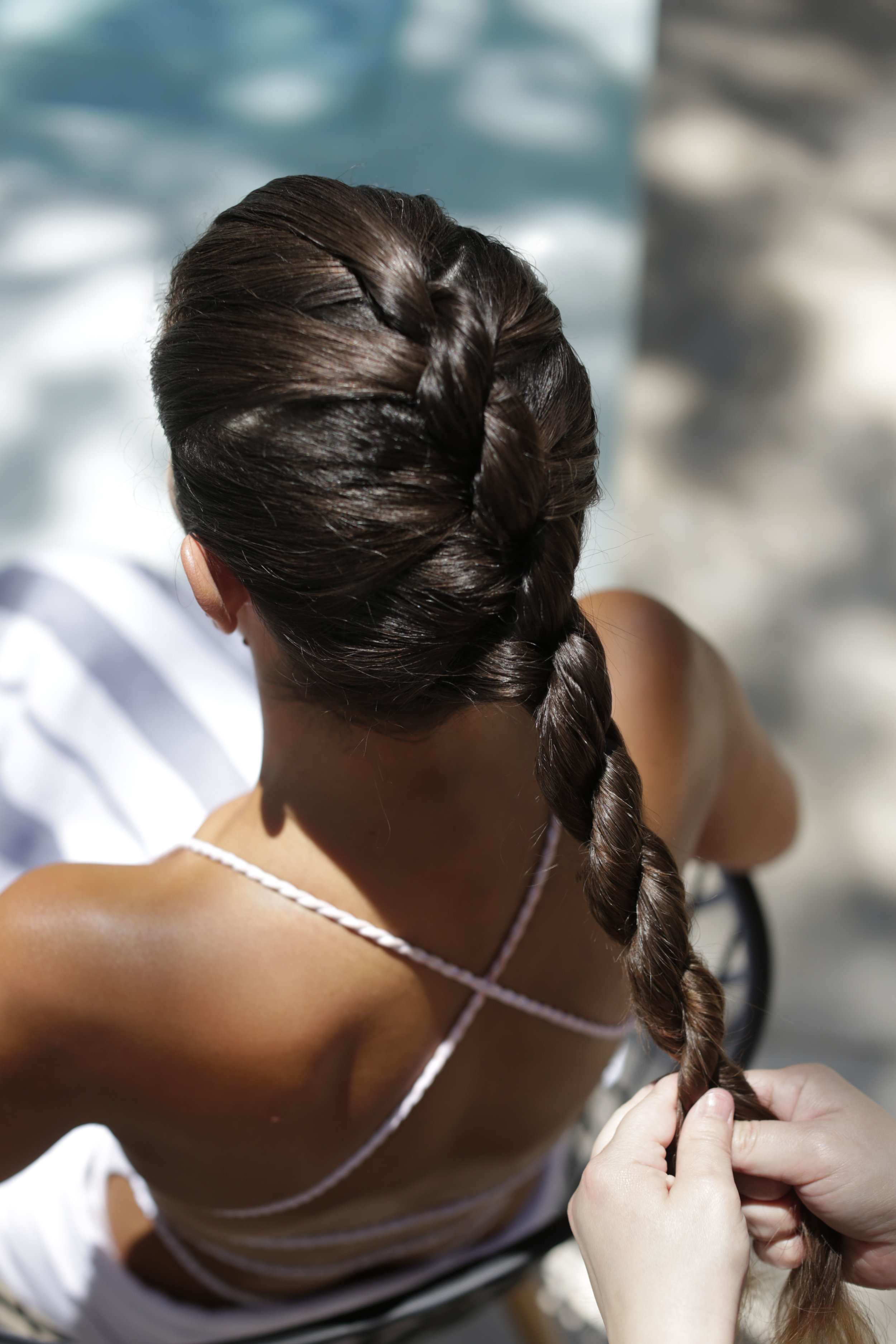 Continue twisting and wrapping until you reach the end
Photography: Marianna Massey
Hair & MUA: Glam Nola
Swimsuit: AYRA (runs small, Im in a small but honestly I really prob need a medium!)
Thank you, Pantene, for your partnership and for sponsoring this post and helping my vision come to life!